By Cyrus A. Natividad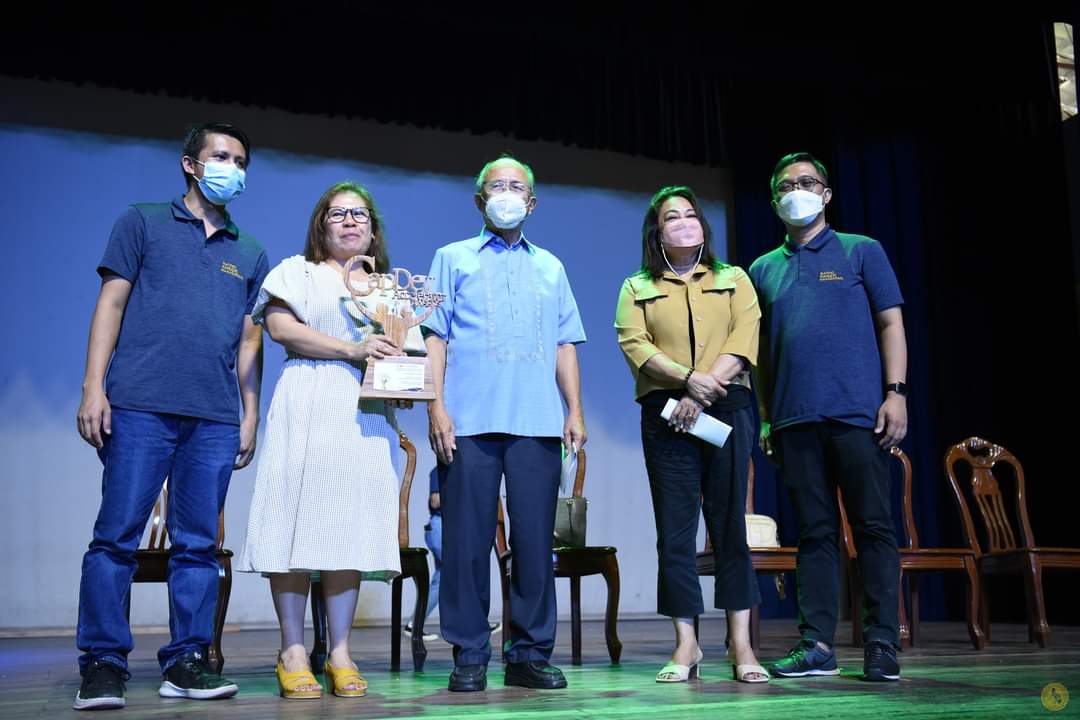 Dr. Robles and Dr. Mucho received the CapDev award at the Rose Memorial Auditorium.
Central Philippine University has proven once again its competence as partner and important contributor to development for being one of DILG's NextGen CapDev Accelerator Awardees, "in recognition of their impact to capacity development and local excellence." The notable award was received by CPU President Dr. Teodoro C. Robles and CPU Review, Continuing Education and Consultancy Center (RCECC) Director Dr. Lenny Rose P. Mucho – personally from representatives of the Local Government Capability Development Division 9 (LGCDD) DILG 6 – during the 2nd Semester Orientation Program for freshmen students at the Rose Memorial Auditorium on Monday January 16, 2023. The program was hosted by the CPU Student Republic (CPUR).
The awarding ceremony was originally scheduled on December 12, 2022 at the Maynila Ballroom of Manila Hotel, with two other awardees UPV and ISATU, according to Dr. Mucho. "Due to the very short notice, we were not able to join the ceremony," she said. Mucho is also the official representative of CPU to the Western Visayas Local Governance Resource Consortium (WVLGRC).
The CapDev Accelerator Awards is an annual event that recognizes the important contributions of DILG Partner-Institutions in implementing its various capacity development initiatives.