By Cyrus A. Natividad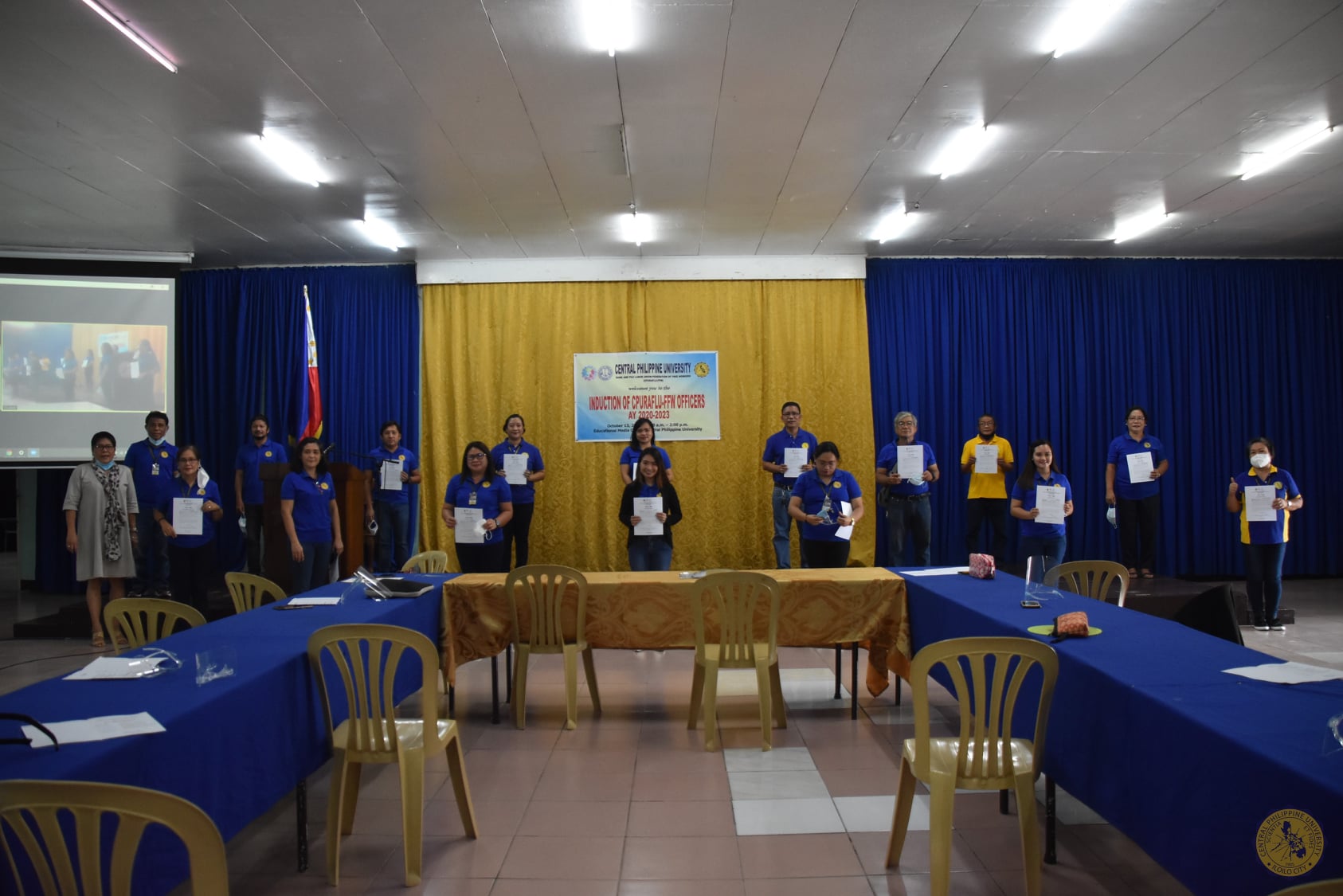 CPU RAFLU officers during their induction. Some of the officers attended the webinar.
Representatives from the CPU Rank and File (RAFLU-FFW) were invited to join a webinar on capability enhancements for leaders, and young women on Gender Responsive Education and Empowerment. The online seminar via Zoom was held on October 20, 2020 from 1 to 5 PM.
Various mental health concerns and how to contend with certain problems were discussed at the webinar. They talked about how the family, institutions, community, and society could help an individual. The critical situations affecting young people, students, and even employees' mental health as well as suicide, which is becoming rampant among Filipino families, were also tackled.
The webinar was an opportune time for members of the CPU employees and others from different institutions to be reminded on how to strengthen ourselves amid the depression brought about by the Covid-19 pandemic.
The speakers shared ideas on health and personality development, but largely provided insights on gender sensitivity, defense, and legal issues that call for women empowerment.
The four-hour webinar included lectures, workshops, analysis, discussion, and assessments with about a hundred participants from different institutions nationwide.
The webinar was in collaboration with Education International Lararforbundet and the ASEAN Women's Network Philippines Affiliates. The benefit of the webinar to the CPU staff was made possible through the efforts of RAFLU's newly elected officers headed by its President Mrs. Victoria Bellosillo.