By Cyrus A. Natividad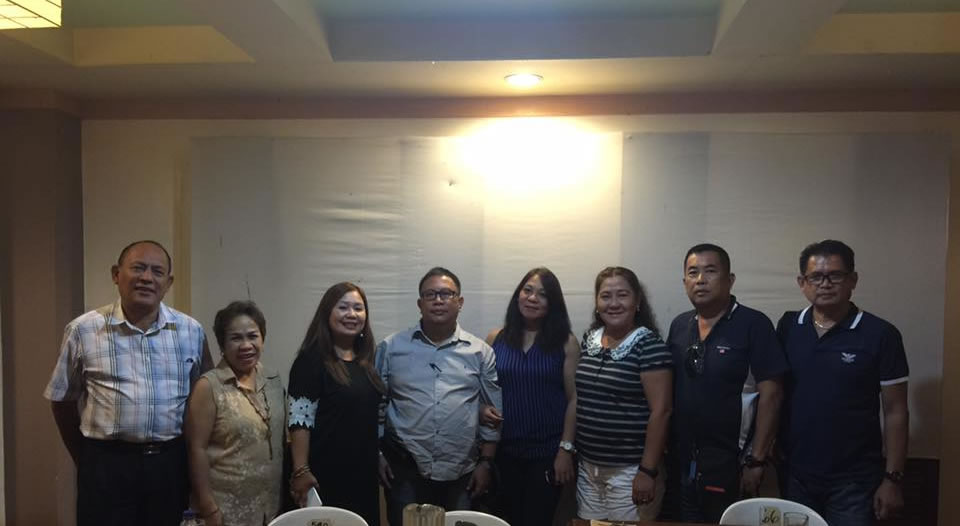 PSAA Officers during a dinner meeting in Iloilo City before the pandemic.
As we look forward to new leaders in the government in 2022, the CPU Political Science Alumni Association looks back to six years ago when it inducted its first set of officers in a grand Alumni Reunion in 2015 at the CPU Educational Media Center Conference Hall. Dr. Teodoro C. Robles was the Guest Speaker and Inducting Officer.
The elected President was Eric C. Otayde with VP for External Affairs and VP for Administration Atty. Gualberto V. Cataluña and Cyrus A. Natividad, respectively; Secretary Alma S. Diaresco, Treasurer Jovy S. Espalabra, Asst. Treasurer Juvelyn T. Clementir; Business Manager Reynaldo Gonzales, PIO Nelson Jutare, Sr., Muse Ruby Tupas and Legal Advisers: Atty. Joshua C. Alim and Atty. Immanuel Sodusta.
Before the program started, the alumni enjoyed sharing their experiences with one another for the last 32 years. They then gathered and launched the PSAA – special CPU alumni chapter. By this time, everyone present has their own established career, family, and business. The group have four lawyers who were eventually voted as officers and legal advisers of the group.
Some PSAA members have served their localities, established businesses, taught in schools and some became members of the press. Definitely, PSAA Alumni are proud of being Centralians wherever they are. The Central Spirit continues to bind them to Central.
During the pandemic, the group is virtually connected and started the celebrations since September 25 this year. The Group Chat is full of stories and possible plans.
The PSAA celebrates its 6th year with gratefulness to God and to its beloved Central Philippine University.