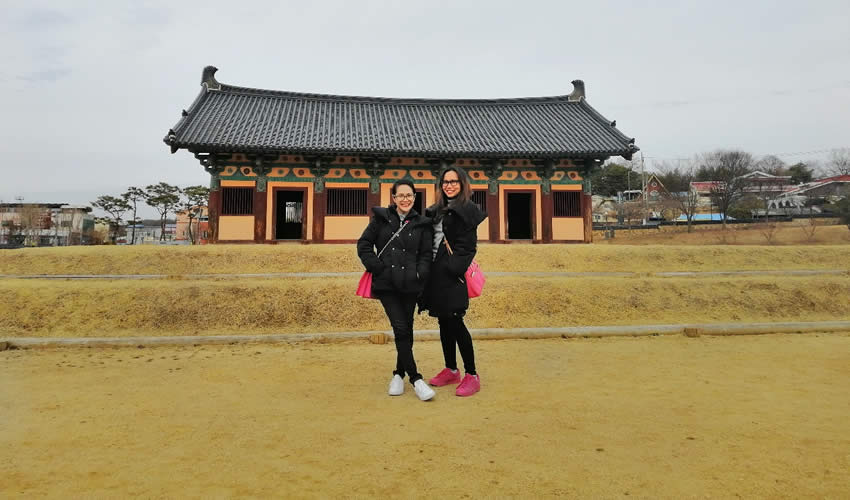 Prof. Sharlene Gotico and Prof. Mellianne Mangana stayed for one year as exchange professors at the Korea University of Media Arts (KUMA) in Sejong-si, South Korea.
Prof. Sharlene Gotico of the Department of Languages, Mass Communication and Humanities (DLMCH) and Prof. Mellianne Mangana of the Senior High School Department are back at Central Philippine University after completing a one-year Exchange Professor Program at Korea University of Media Arts (KUMA) in Sejong-si, South Korea.
Prof. Gotico and Prof. Mangana left for Korea in March 2018. While at KUMA, they handled English language credit courses for university students. At the same time, they also taught English classes for the university's after school program and during the summer and winter language camps. They also had English enrichment classes for dormitory residents.
This Exchange Professor Program is one of the activities undertaken by CPU and KUMA as stipulated in the Memorandum of Understanding between the two universities. For many years now, CPU has been sending teachers to KUMA to teach English classes in the said university.  A few years back, KUMA students were at CPU to participate in the short-term English classes facilitated by the Office for International Relations and Cooperation and taught by professors from the DLMCH.