By Cyrus A. Natividad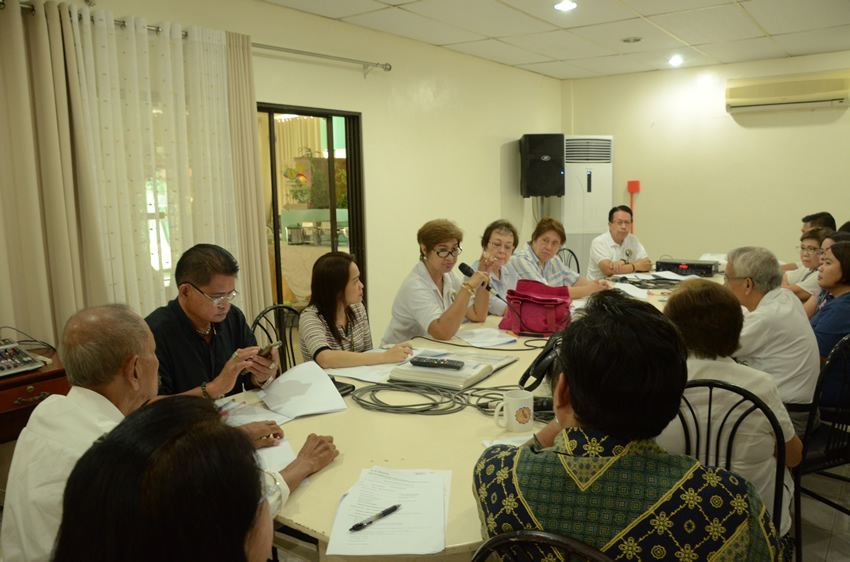 The CPUAA Chapter Presidents and CPUAAI Officers discussing their participation in the 2020 Alumni Homecoming.
Only about 17 months more to go before the highly-awaited Worldwide Reunion of Centralians takes place on February 5-7, 2020 at the CPU Campus. Anticipation building, a US-based Centralian mentioned, "We hope this year's (2018) Alumni Homecoming can provide us already with a partial list of what is to come." Due to the enthusiasm for the gathering, some Centralian alumni have already started planning for their own batch activities.
For example, the College of Nursing is planning to have its own worldwide reunion on February 3-4 before the grand reunion.
On the other hand, for the High School Batch 1970, the year 2020 would be their 50th year of graduating from the University. The organizers thought it would be an opportune time to celebrate "50 in 20." Nonong Carvajal, one of the members of the batch, explained that the year 1970 was the height of rock & roll, Elvis Presley, hippie culture, etc., so that they came up with the theme: Rockin' Back to Memories.
While some seem to already have well-laid plans for how they will be celebrating the Worldwide Reunion with their respective batches, some have just started getting into the spirit of planning. For instance, a Centralian couple who are here on vacation have just started calling Iloilo-based members of their batch to meet and start making plans for the big reunion in 2020.
However each Centralian alumnus/alumna plans to participate in the Worldwide Reunion, be it with their respective batches or with the whole CPU community, 2020 is year that we can all excitedly look forward to.
For more details on the Worldwide Reunion, kindly contact: Mrs. Tina Marie Hortelano, CPUAAI Liaison Officer through tel. nos. (033) 329-1971 to 329-1979 loc. No. 1033  or at cpuaai@gmail.com.