By Francis Neil G. Jalando-on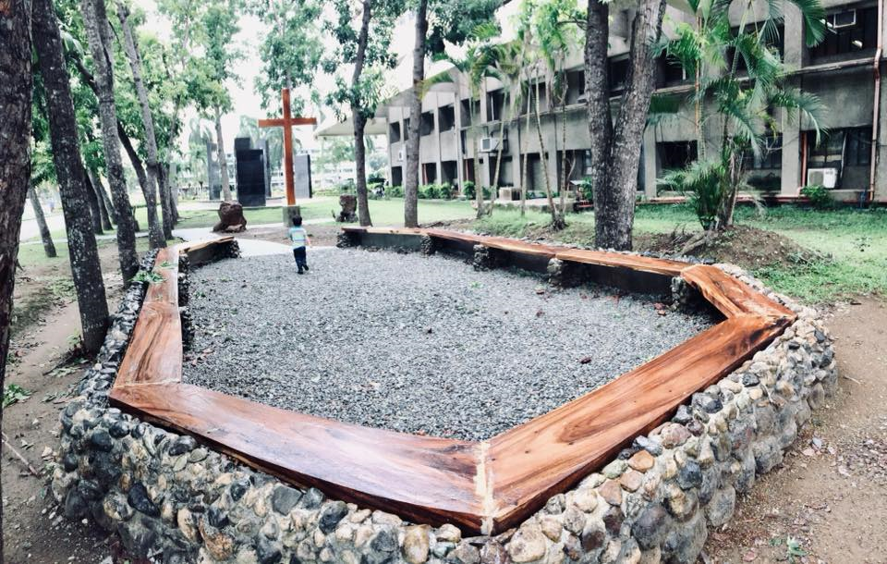 The Hopevale marker in the CPU reminds Centralians of the lives of the great martyrs. Photo Credit: Jec Dan Borlado
Seventy-five years ago, on December 20, 1943, 11 American Baptist missionaries and a little boy became martyrs of the Christian faith. These missionaries went into hiding in the mountain area of Katipunan, Tapaz, Capiz when the Japanese forces invaded the Philippines during World War II. They lived and continued their ministry in an area they call Hopevale. They held worship services in an open-air chapel they named, a Cathedral in the Glen and ministered to people in the surrounding areas up until the day they died.
On December 17-20, 2018, the Convention of Philippine Baptist Churches will spearhead the Hopevale Diamond Commemoration to be held at Central Philippine University, Filamer Christian University, and Hopevale, Tapaz, Capiz.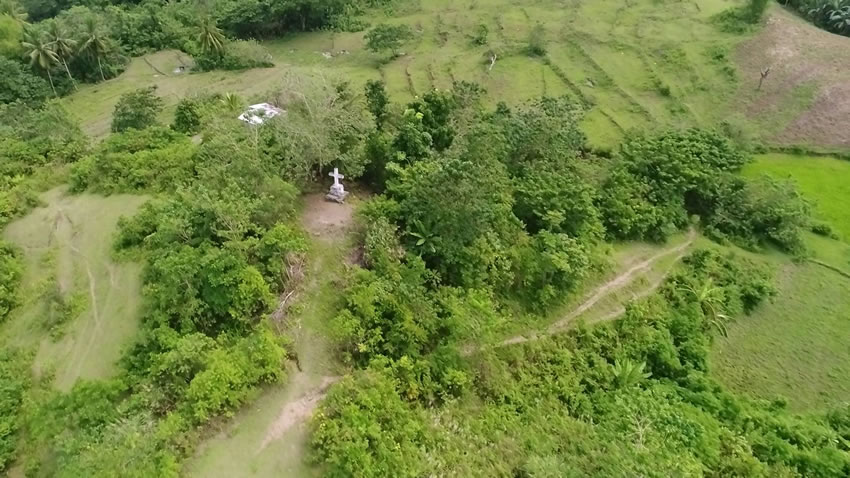 A cross marker of the common graves of the Hopevale martyrs in Tapaz, Capiz.
Starting November 2018, the Henry Luce III Library at CPU will hold an exhibit featuring the life and ministry of the Hopevale martyrs Jennie Clare Adams, Charma Marie Moore Covell, James Howard Covell, Dorothy Antoinette Dowell, Signe Amelia Erickson, Frederick Willer Meyer, Ruth Violet Schacht Meyer, Francis Howard Rose, Gertrude Hazleton Coombs Rose, Erle Frederick Rounds, Louise Beulah Cummings Rounds, and their little boy, Erle Douglas Rounds.
The commemoration is to be held through the partnership of the Convention of Philippine Baptist Churches, Central Philippine University, Filamer Christian University, Capiz Emmanuel Hospital, Iloilo Mission Hospital, Capiznon Kasapulanan of Baptist Churches, Bacolod Christian College of Negros, and Antique Christian Center. International partners—American Baptist Churches, International Ministries, Japan Baptist Union, and Canadian Baptist Mission—will also be present at the event.
Also, in relation to this occasion, CPU has completed the restoration of the Hopevale Memorial located between the Henry Luce III Library and the Rose Memorial Auditorium last May.
For more information about the Hopevale Diamond Celebration, please email Pastor Jec Dan Borlado at jecdanborlado@yahoo.com.