By Cyrus A. Natividad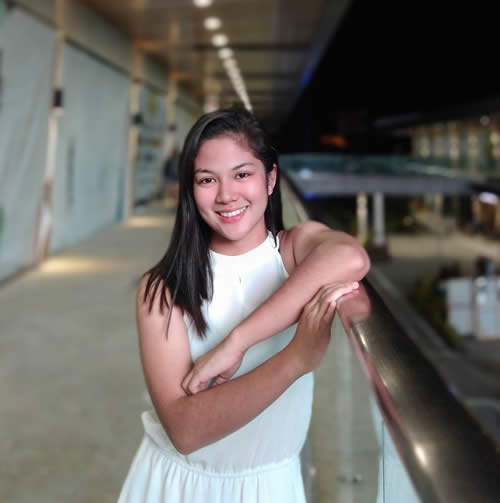 Cyndi Diasnes is scheduled to train for the Philippine Team in Manila on April 10, 2019. Photo Credit: Cyndi Diasnes

Junior High School varsity athlete and CPU Golden Lions member Cyndi Diasnes is scheduled to train for the Philippine Team in Manila on April 10 this year. She has been a consistent Poomsae gold medalist of Central Philippine University from the PRISAA to WVRAA 2018. She will again represent Western Visayas and CPU in the upcoming Palarong Pambansa 2019 in Davao City.
A Grade 10 student of the CPU Junior High School, Cyndi is a representation of faith and determination to succeed. She is inspired by her parents Mr. & Mrs. Ariel and Nannette Diasnes, who always remind her to be on top.
She adds her own daily wisdom, especially in her daily fitness program: wake up early, have a good attitude towards exercise, and maintain weight. She shares, "Whatever others say about me, I maintain my principles. Yung iba sabi nila sa 'kin na chill lang daw ako sa lahat ng ginagawa ko at walang problema na pinagdadaanan, which is kabaliktaran lahat (Others think that I have no problem, but it is actually the opposite of what I am going through)."
She further explains, "I need to be [in] top shape every time, and get up early to exercise and practice even on school days; Yes, I admit that there are times when I am about to give up, but God gives me a reason [to] not to give up."
She says that although she's experienced some losses, what she has so far accomplished is enough for her to represent her school, her region, and even her country. This is thanks, of course, to the people who support her and train her—her coaches and teammates. She adds that above all, God is always on her side and that everything that has happened is according to "God's will and plan."
Congratulations Cyndi! CPU is proud of you!