By Cyrus A. Natividad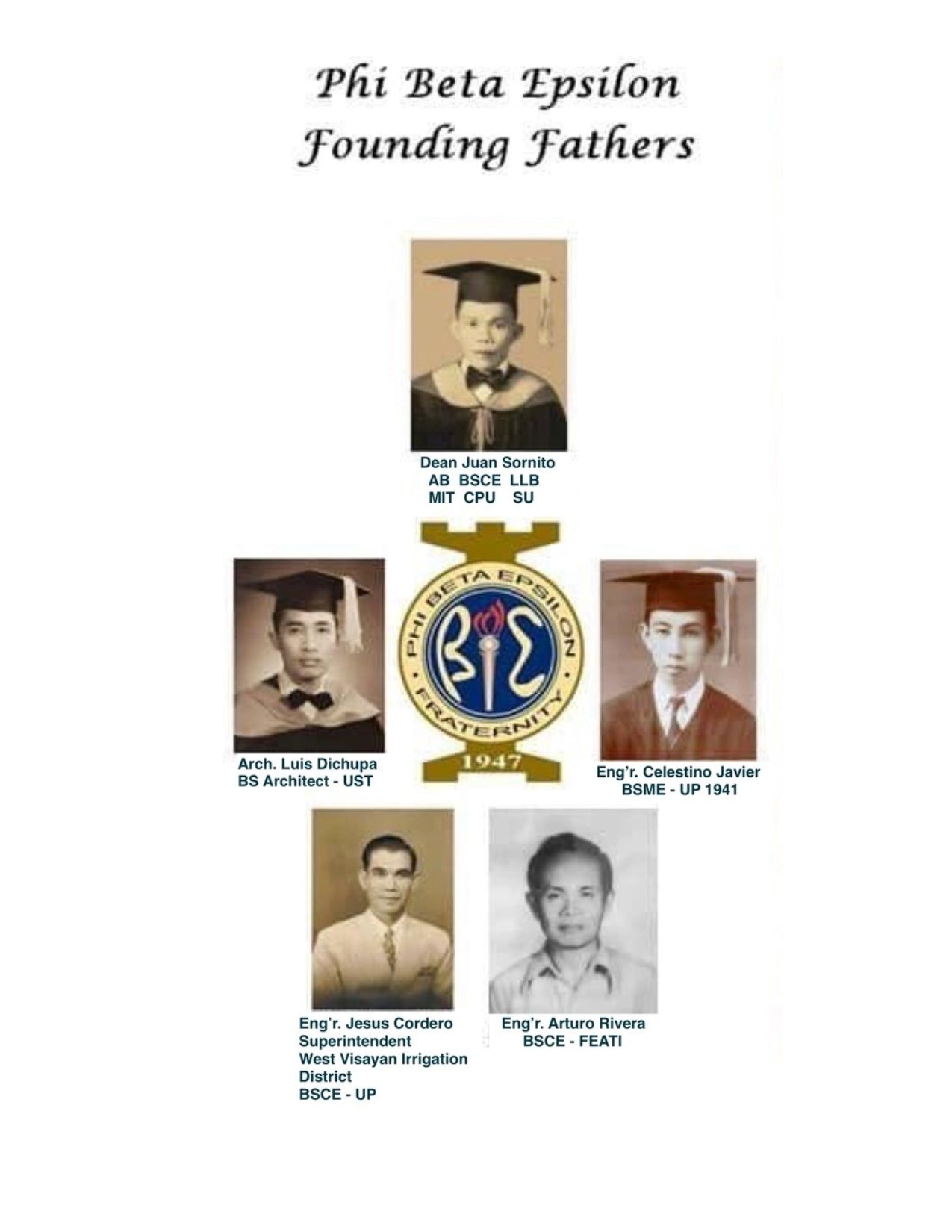 On September 28, 2022 the Phi Beta Epsilon Fraternity (a.k.a. Fellowship of Brother Engineers, Betans), originally established in Central Philippine University (Central Philippine College at that time) will celebrate its 75th Founding Anniversary.
The celebration will start with a Caravan from CPU campus in Jaro, and will pass by ISAT-U and WIT campuses in La Paz. It will proceed in route to Iloilo Provincial Capitol, Iznart and JM Basa streets, passing the UI campus, Plaza Libertad, Iloilo City Hall, then back again passing the USA campus ending up in Punta Villa, Iloilo City for its brotherhood reunion and lunch at the Crown Ballroom.
"The Phi Beta Epsilon is a Professional Fraternity for Engineers, currently exclusive to the students in the College of Engineering of CPU and other universities and colleges in Iloilo City. Its purpose is to bind the top and talented engineering students from different engineering schools in Iloilo City together, so that they may work shoulder to shoulder for a common good and noble end."
According to Jairus Cancel, Secretary, East Coast USA Betans & Betans Wives Circle, "the term "Betans" is the nickname of the alumni and resident members of the Phi Beta Epsilon Fraternity from 5 schools namely, Central Philippine University, Iloilo City College (Iloilo City Colleges upon accreditation became the University of Iloilo while the Iloilo City College, Engineering Department – Lapaz Unit eventually became Western Institute of Technology), the University of Iloilo now University of Iloilo-PHINMA, Western Institute of Technology and University of San Agustin.
In 2008, a sixth chapter joined the fraternity, the Iloilo Science and Technology University. These schools are based in Iloilo City, Philippines." He added that, "The fraternity currently has several alumni member organizations, based in the Philippines and abroad. A global network of Betans are ready to support the Resident Members in all chapters in particular and the fellowship in general.
The momentous occasion, will be highlighted by the Betans giving recognition and utmost respect to the Founding Fathers of the fellowship.