By Cyrus A. Natividad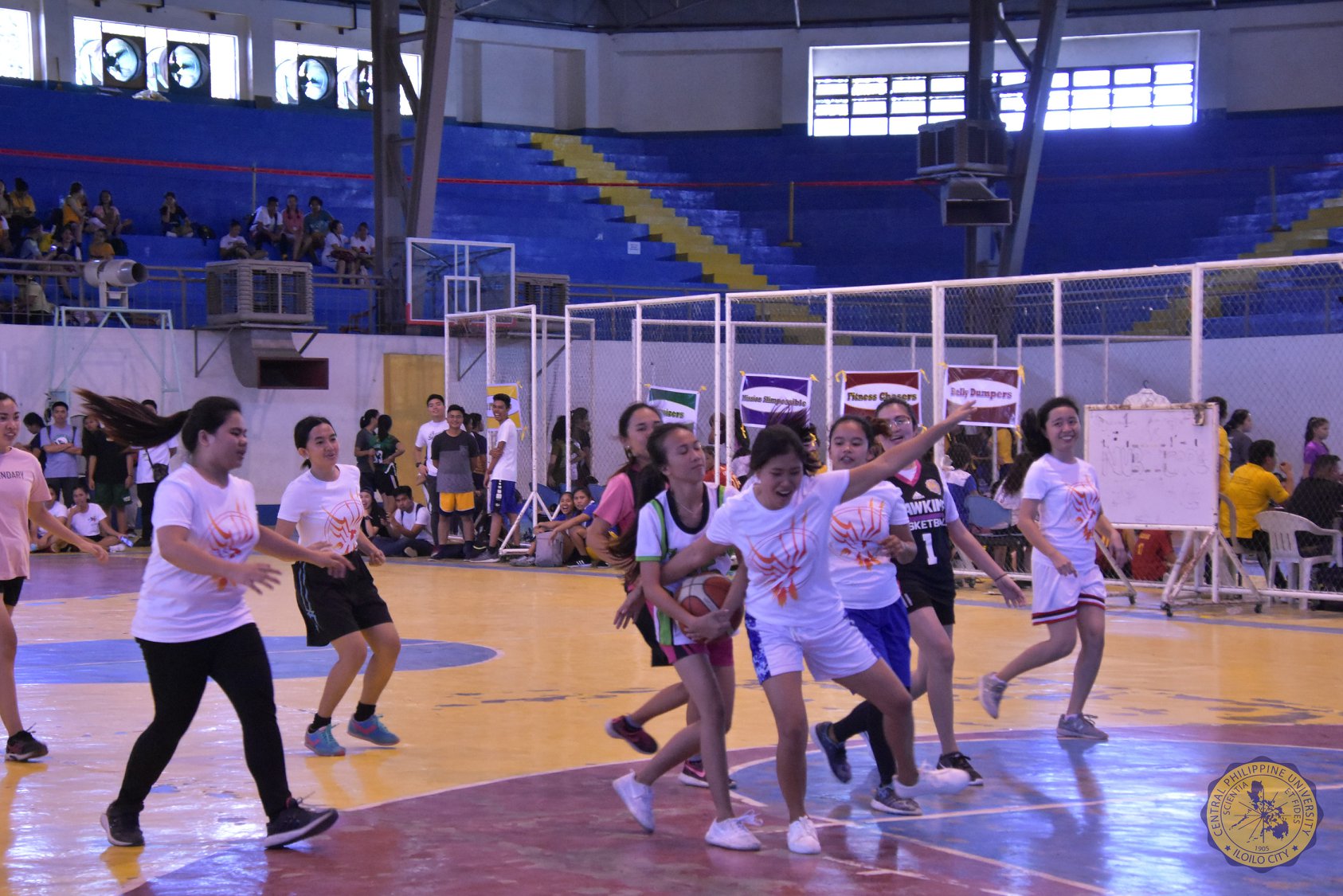 Students engage in a game of basketball.
To sustain health and wellness in the campus – relevant to the prevention of COVID-19, the ongoing epidemic confronting the world today, the Physical Education Department conducted a "Health and Wellness Day for CPU through several Physical-Sports activities held on March 9, 2020 at the CPU Big Field. Around 3,000 P.E. students from 1st year to 4th year participated in the program.
Prof. Randy A. Lero, Faculty Coordinator said that, "the aim of this program is to emphasize awareness on health and fitness through games and sports." Among the sports activities were Obstacle Course, 'Larong Pangkalahatan', Basketball, Swimming and Dance Sport.
Mrs. Candelaria Alavata, Dance Instructor and P.E. Department Faculty explained that "the heat of the sun at the big field could help prevent the risk of COVID-19 virus." As part of their health extension, Alevantar announced that on Friday, from 5:30 to 8PM, healthy foods and drinks will be displayed at the Centennial Walkway.