By Cyrus A. Natividad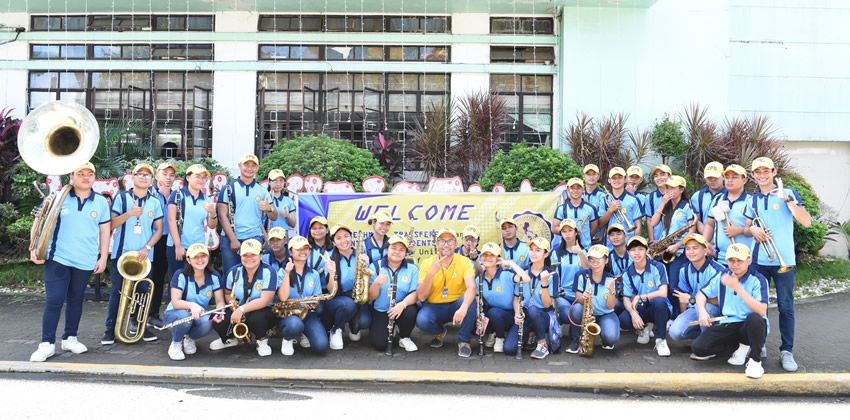 Central Philippine University Symphonic Band.
"The opening of classes in CPU started on a high note." This was how CPU Symphonic Band master Icyn Bautista described the first day of school. His band performed at the main gate, with music played by well-trained CPU work students with admirable proficiency in music and instruments. Admittedly, Bautista had said that, "at every start of our concert, musical parade or just like this occasion when we have to perform, I raise my baton high with a prayer for success. And then I look at our musicians who are happy with their performance. I also realize how work students are given free education and at same time let them play the instruments with passion."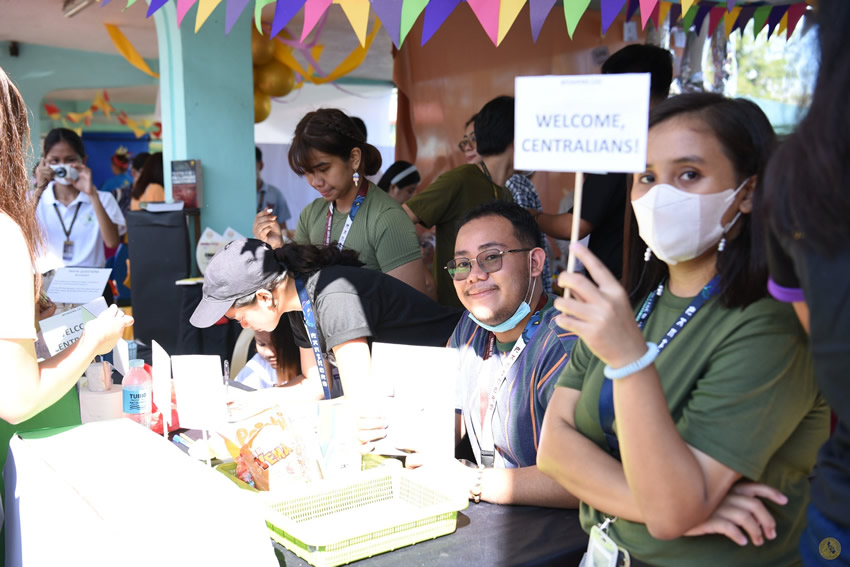 CPU student organizations set up their exhibits at the Half-moon Drive.
The opening of the second semester 2023 at Central Philippine University brought enthusiasm and curiosity to the new, returning and continuing students. Early in the morning of January 16, 2023, an overwhelming entry of students was seen as the main gate opened for everyone. Thrill and excitement were seen on their faces and actions.
There are lots of activities to give more fun for the opening of classes; student organizations set up their exhibits at the Half-moon Drive and also, first year, new students had a parade around the campus. More picture taking with old and new classmates extremely created more fun and noises throughout the first day.
According to the Registrar's Office, as of the opening of classes, there were more than 11,000 enrollees; still with an expectation to have more — to make a comparative update for this 2nd Semester 2022-2023 against the last semester.