By Cyrus A. Natividad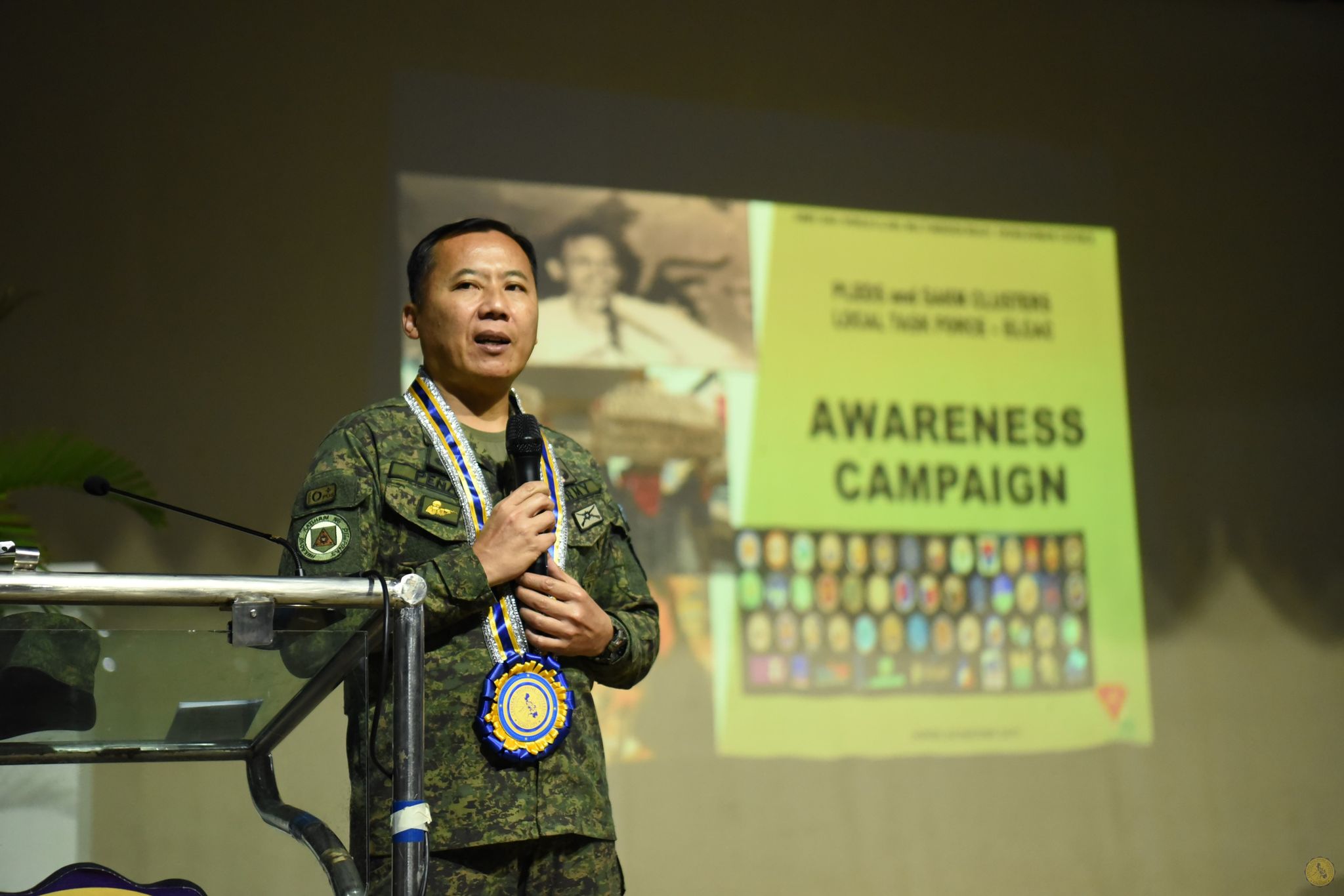 BGen Leonardo I. Peña PA conducts a Lecture on National Security at the Rose Memorial Auditorium.
Central Philippine University's National Service Training (NSTP) conducted a lecture on National Security on Saturday, September 9, 2023 at the Rose Memorial Auditorium. It was attended by students of both the NSTP and the ROTC Units of CPU. Col. Peter Bedonia (Ret), CPU ROTC Commandant explained "the purpose of the lecture is to motivate, train and provide awareness to student, on the aspect of national security." The program started at 8:00 AM with an Invocation led by Ma. Leen C. Gahum, RL/CWTS Coordinator.
Dr. Esther Rose A. Romarate, Vice President for Student Affairs, delivered her Opening Remarks
and was followed with a short message by Dr. Irving Domingo L. Rio, Vice President for Academic Affairs.
The guest lecturer BGen. Leonardo I. Peña, Asst. Division Commander 3rd Infantry Division, PA, Camp General Macario Peralta, Jamindan, Capiz was introduced by Prof. Analie D. Gilongos, the NSTP Coordinator.
On the aspect of National Security, Peña delineated on the current development of covert operations of unlawful organizations, recruiting individuals 'for a cause'' – to the detriment of the students, the school and the community. Furthermore, he presented to the students, the objectives of the lecture. Among them, he said are: "To understand the Essence of the whole of Nation, and the whole of Government approach; to expose the deceptions, lies and false friendship that he CTG's do with their target recruits; to know how the extremist ideologies are instilled in the minds of the public; and to create awareness on how we can contribute to abrogate them as peace advocates in the community."
An Open Forum followed after the lecture on National Security. In the open forum, the military panel led by BGen. Peña listened to questions from the students. They were given time to ask questions or give a reaction to the lecture.
Dr. Romarate and Prof. Gilongos presented a Certificate of Appreciation and token to BGen. Peña. Jarius John P. Andaya led the closing prayer.
Ms. Hannah Lee S. Canlas was the Master of Ceremonies.