By Cyrus A. Natividad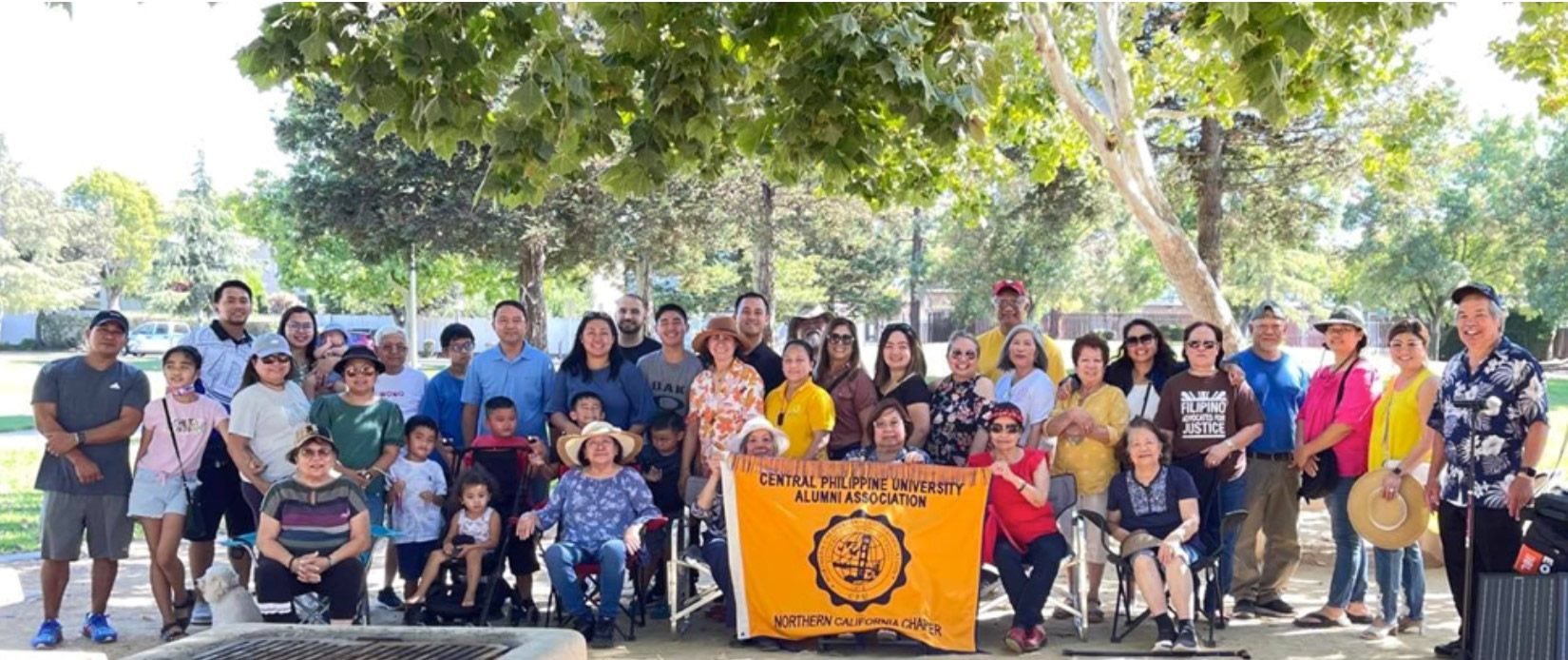 Members of the CPU NorCal AA during their Family Day.
With life continually going back to normal after years of pandemic, the CPU Northern California Alumni Association (NORCAL AA) held their Family Day last September 10, 2022 at Fremont Park in California. The event was participated by 41 attendees composed of Centralians, their families and friends. The gathering was a follow through of the successful Summer Picnic last June which was the beginning of back-to-normal fellowships after pandemic restrictions.
Pastor Edward Pormilos, the Chapter President, welcomed the participants and provided updates on the affairs of the Chapter. He assured everyone that while the virus is still around, it is not as threatening as before because of vaccinations. It means, the Chapter is back to business again, aiming to gather quarterly. He also reported the current status of Grant-in-aid. The Grant, on its second year now, has gathered 11 sponsors for 17 recipients for the SY 2022-23. This was an improvement from 16 recipients during the launching year. Aside from the Grant, the Chapter is also contributing continually to the God's Grace Ministry to support the CPU work students. Earlier this year, the Chapter hosted an online Bible Study to support a long-time member who lost her husband. The session ran from February until May and was led by Mrs. Kathy Leyble Kriewall, past Chapter President and now Adviser. The Chapter has also sponsored an online Baby Shower last July for a new family member.
Aside from the usual food fellowship, the picnic was featured by family-oriented games led by Mrs. Emineh Pacania. There was also the election of the new set of officers for the next two-year term. Mrs. Kriewall took charged the nomination and election process. Gladly, there were a lot of positive responses that involved new and young officers. One of those who responded to the call to be elected as one of the three advisers was Prof. Perla Deocampo, former Dean and Vice President of CPU, who now lives in the Bay Area with her daughter's family. The Deocampo Clan also won the prize for the biggest number of family delegation and new Centralian recruits. The induction program will be held during the Christmas Party on December 10. Treasurer Marah Rafols Torres took charge of registration; P.I.O Ananias "Rocky" Gasacao provided the sound system for the event; while VP Lisear Carlo Pineda closed the day with acknowledgements. Text and Kristle Pelopero prepared a beautiful video documentation after the event.
It was truly a meaningful day filled with hugs, laughter, story-telling (kata-kata), games for young and olds, social dancing, and food fellowships that truly satisfied the longing for each other (hidlawanay) as the Central Spirit lives on.