By Cyrus A. Natividad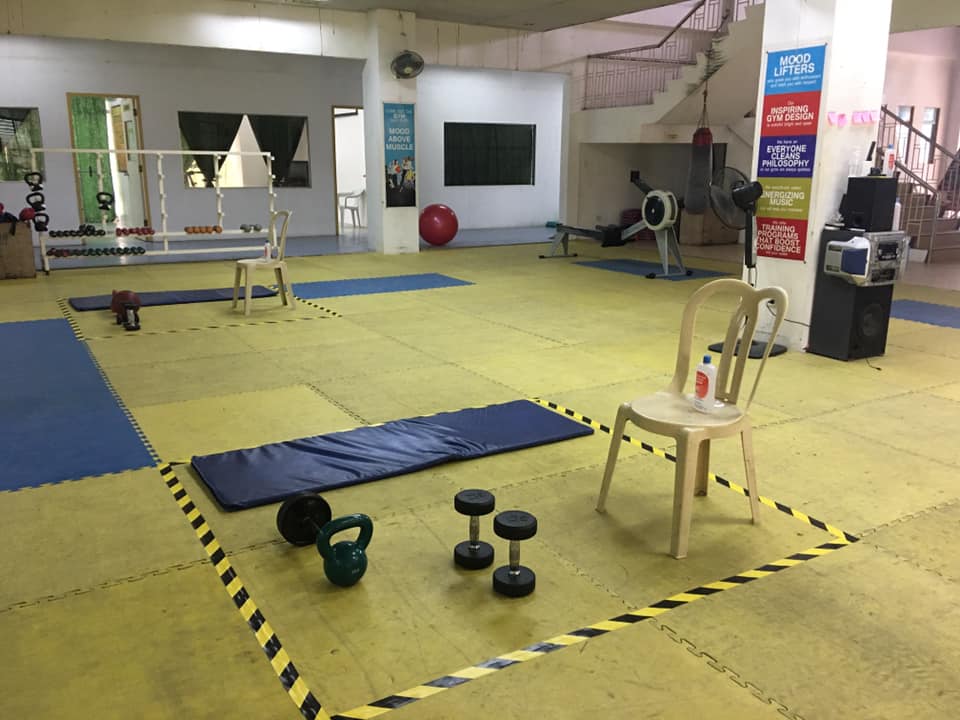 The main exercise area at the Lifestlye Center.
In a crisis like the COVID-19 pandemic, staying mentally and physically healthy is very important. It is by getting enough exercise that the body's natural defenses are strengthened. For Ada Mae Santiago, Trainor at the CPU Lifestyle Learning Center, "Exercise does more than just keeping people healthy."
She said, "our clients who come to work out here as part of their daily routine know that exercise can boost their moods. Besides, exercise also lowers blood pressure, detoxifies the body, decreases stress, and reduces fat."
"As we are still in a pandemic, we allow only around 30 percent of our faculty, staff, and regular clients for their routine exercise per day at the CPU Lifestyle Learning Center." There are five fitness programs offered at CPU Lifestyle Learning Center, according to Santiago. These are 1. Tabata (high-intensity interval training) 2. Circuit training 3. Exercise for pregnant women (endorsed by the Kabalaka Birthing Center) 4. Dance Aerobics, and 5. Zumba, with CPU P.E. and dance instructor Prof. Necil Magno.
Exercise equipment are available at the Lifestyle Learning Center, such as treadmill, stationary bike, rowing machine, chest press machine and dumbbell. The Lifestyle Learning Center operates from 8:00 in the morning to 12 noon, and from 1PM to 5PM daily.