By Cyrus A. Natividad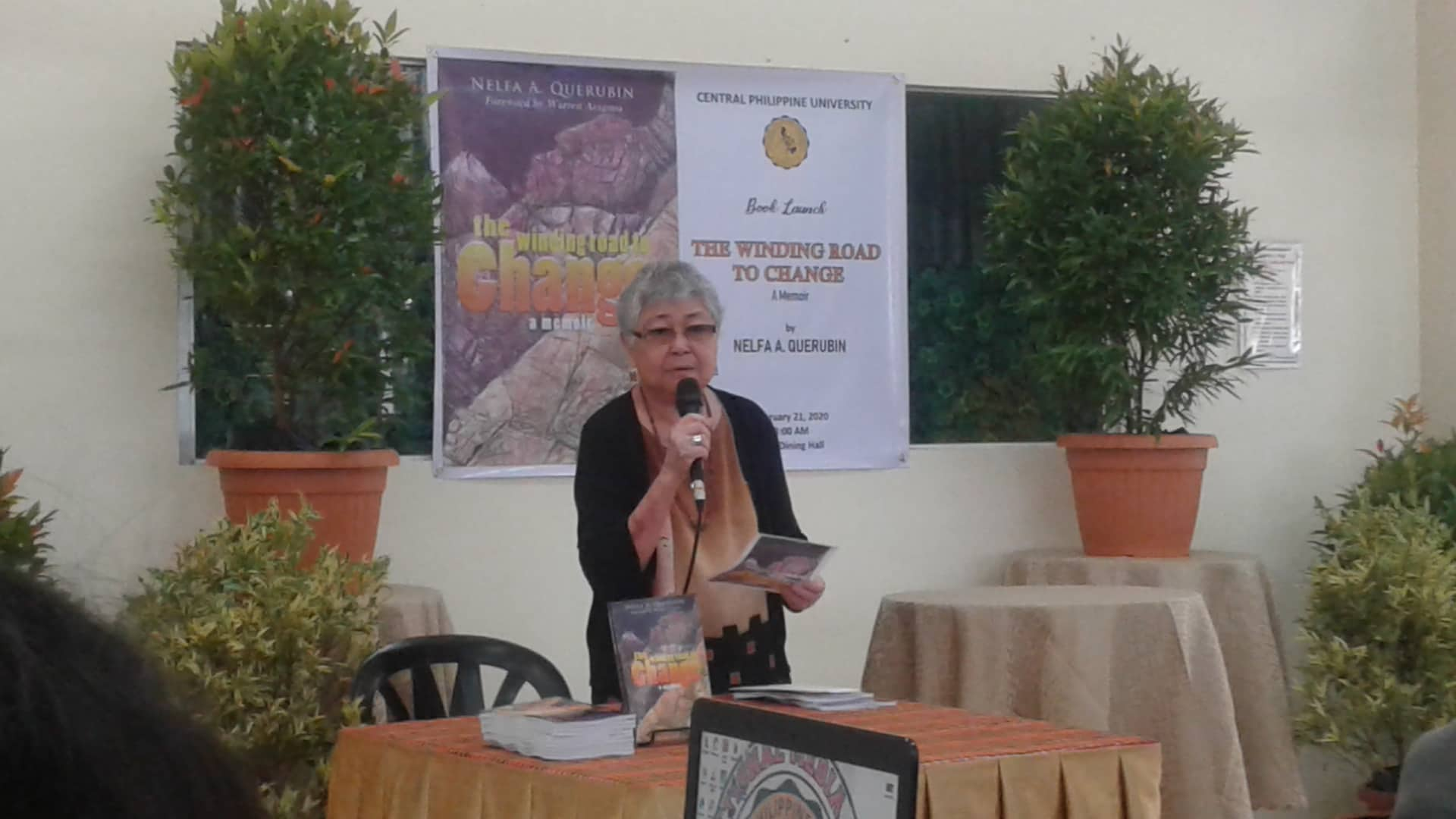 Nelfa Querubin during her book launching at the CPU Dining Hall.
Nelfa Querubin's new book – The winding Road to Change was launched at the Central Philippine University Dining Hall on February 21, 2020 at 8:00 AM. The book is a memoir which included Querubin's works of art and testimonies on how she used her talents to help other people. She especially mentioned how her personal relationship with Jesus changed her life for the best.
Nelfa Querubin-Tompkins was born in Concepcion, a coastal town in the northern part of Iloilo province. A daughter of a fisherman, Nelfa has a passion for clay works. She began working on artistic clay molding in 1973 and had participated in national and international exhibitions. In 1980, Querubin received a Thirteen Artists Award from the Cultural Center of the Philippines, for her contributions to Philippine contemporary art.
Her works are also found in the collections of the University of the Philippines in the Visayas, Kirkland Museum of Fine and Decorative Art in Denver, and at the Cultural Center and the Design Center of the Philippines. Central Philippine University's Henry Luce III Library has a special place for Nelfa at the 4th Floor named the Querubin Room where her clay and other artworks are displayed.
Querubin-Tompkins is presently based in the United States with her supportive husband.