by Rusieljs Lunasco

The singing group performed a Disney favorite entitled Hakuna Matata.
CPU Kindergarten pupils showcased their talents during their Interest Group Culminating Activity on March 10, 2020 at the Alumni Promenade Concert Park.
Pupils belonging to five interest groups namely: visual arts, body movement, flute/recorder/, singing and handbell showcased their talents in a three-part show.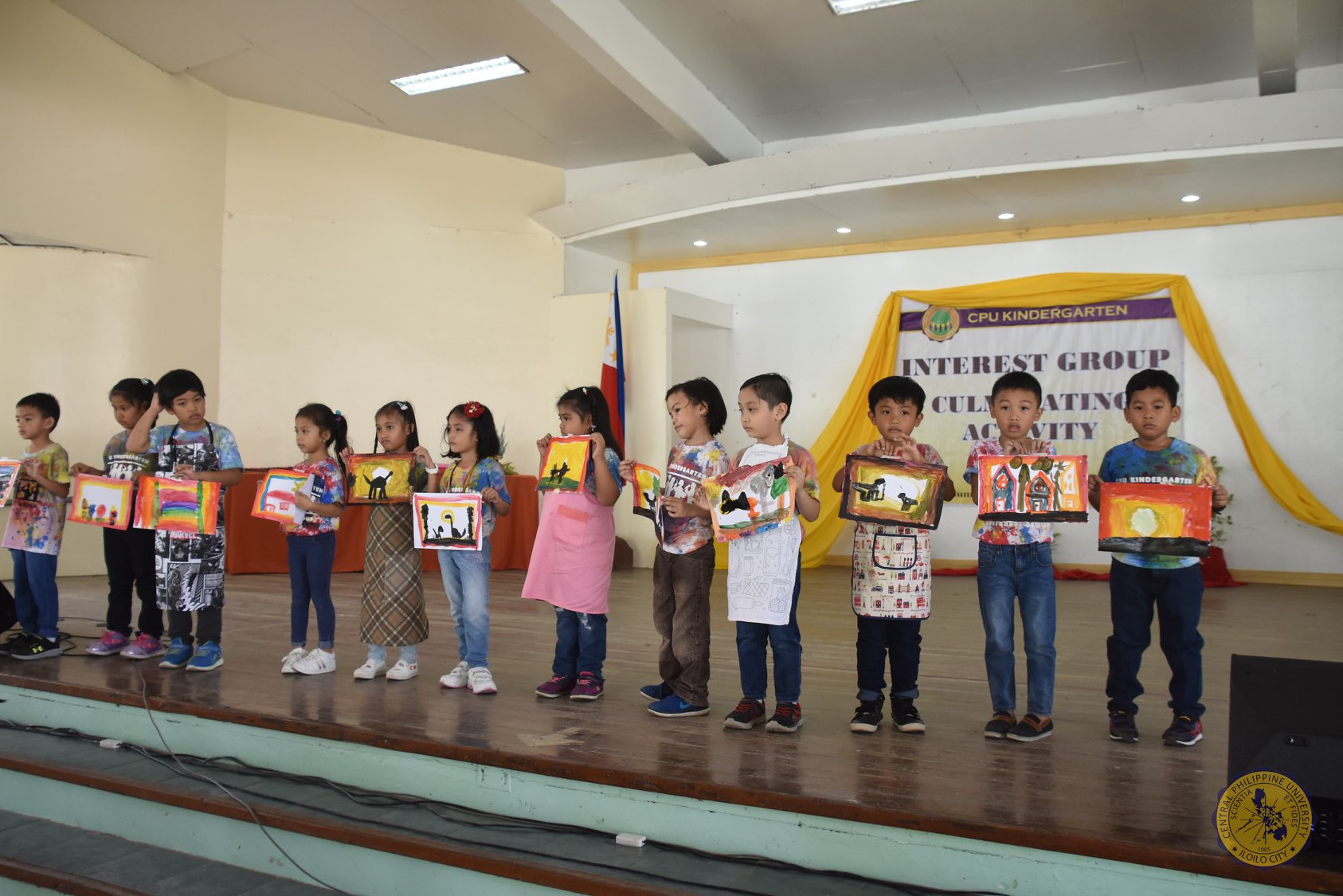 Visual Arts group present their work to the audience.
The interest groups were founded with the vision of providing a venue of self-expression for pupils through music, visual art and body movement. The Dramatics and body movement merged into one group. Several years later, the handbell and flute/recorder group were also organized.
The Interest groups were first organized during September of school year 1999-2001. The four groups namely body movement, dramatics, singing and visual arts were led by pioneering advisers Mrs. Vina Luz Lopez, Prof. Pia Rose Magno, Prof. Prel Faith Somosierra and Mrs. Melchorita Valdez, respectively.