By Francis Neil G. Jalando-on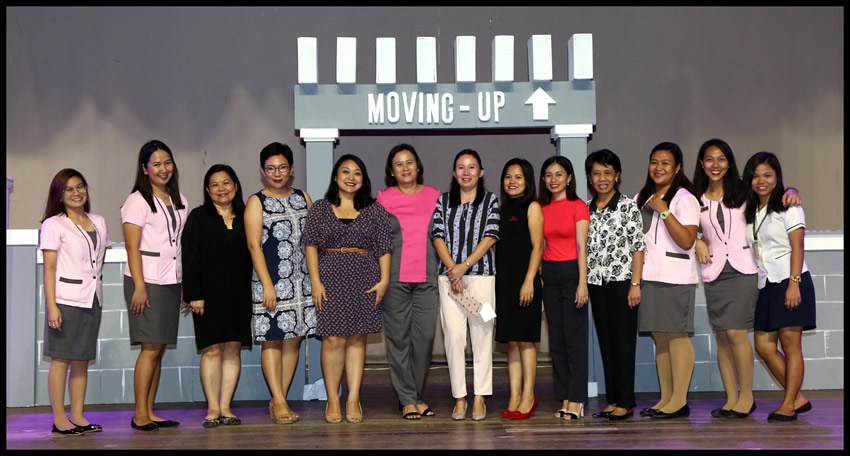 The faculty and staff of the CPU Kindergarten together with  CPU Kindergarten Principal Mrs. Hannah P. Siosan. 
One of the preparations that the CPU Kindergarten made for the new school year was to take full advantage of what Google offered to Central Philippine University. Google gave CPU an email account via Gmail, an unlimited storage in Google Drive and the use Google Apps. The Principal, Mrs. Hannah C. Siosan, invited the Office of Communications on June 13, 2019 to the University Kindergarten to give a briefing on how to use Google technology for the benefit of the faculty and students.
As of the moment, CPU Kindergarten has installed the Google Drive File Stream in all their computers. In this way, the faculty can share relevant documents, pictures, and videos to be used in their day to day classroom activity. As such, there is no need to use USBs or CDs anymore. They can also back up all their university related data to this cloud service.
All faculty and staff of the said department then signed up for their free personal cpu.edu.ph email address with the help of the webmaster, Mr. Mark Clemens Ortaliz. These faculty and staff are now using the official email address of CPU, and they too will have unlimited storage in their Google Drive and Google Photos.
It is the goal of the CPU Office of Communications that all departments and colleges use the technology that Google has given. It is envisioned that someday, for example, everyone can use the official email addresses to receive memos; thus, use less paper and help the environment.
Faculty and staff who do not have their official email address yet may visit the webmaster at the Office of Communications at the Information Center to sign up.