By Rusieljs G. Lunasco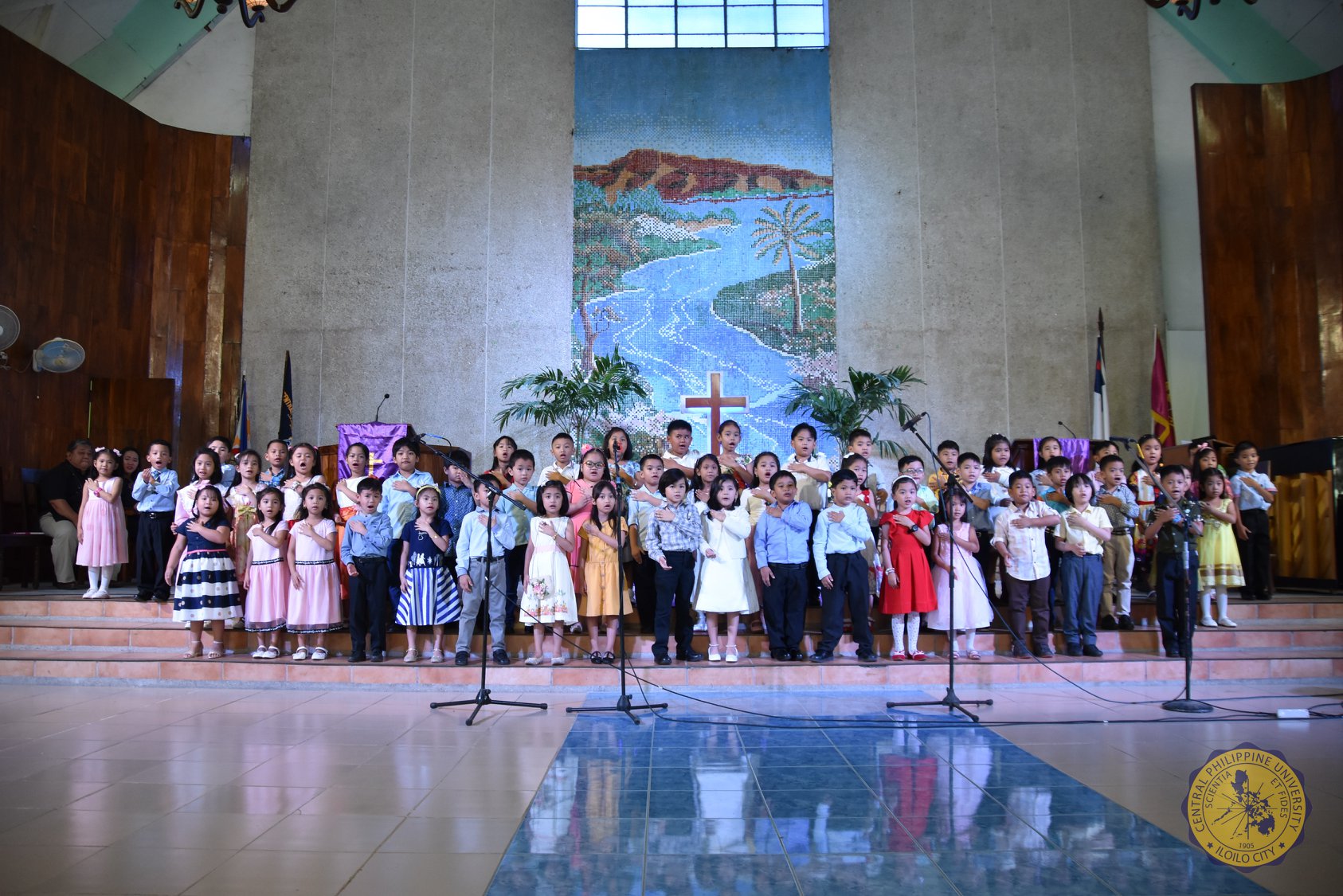 The children rendered a special number in response to the message.
CPU Kindergarten held a dedication service for its graduating pupils on February 23, 2020, at the University Church.
In her message, invited speaker and University Church Pastor Lovejoy Quimpo- Leysa talked about the parable of the talents and challenged the children to use their gifts and talents wisely for the glory of God. "We must be good stewards of what God has entrusted us, to honor Him and bless others," she said. In living one's life to please the Lord, she talked about three word points: Go, Grow, and Glow.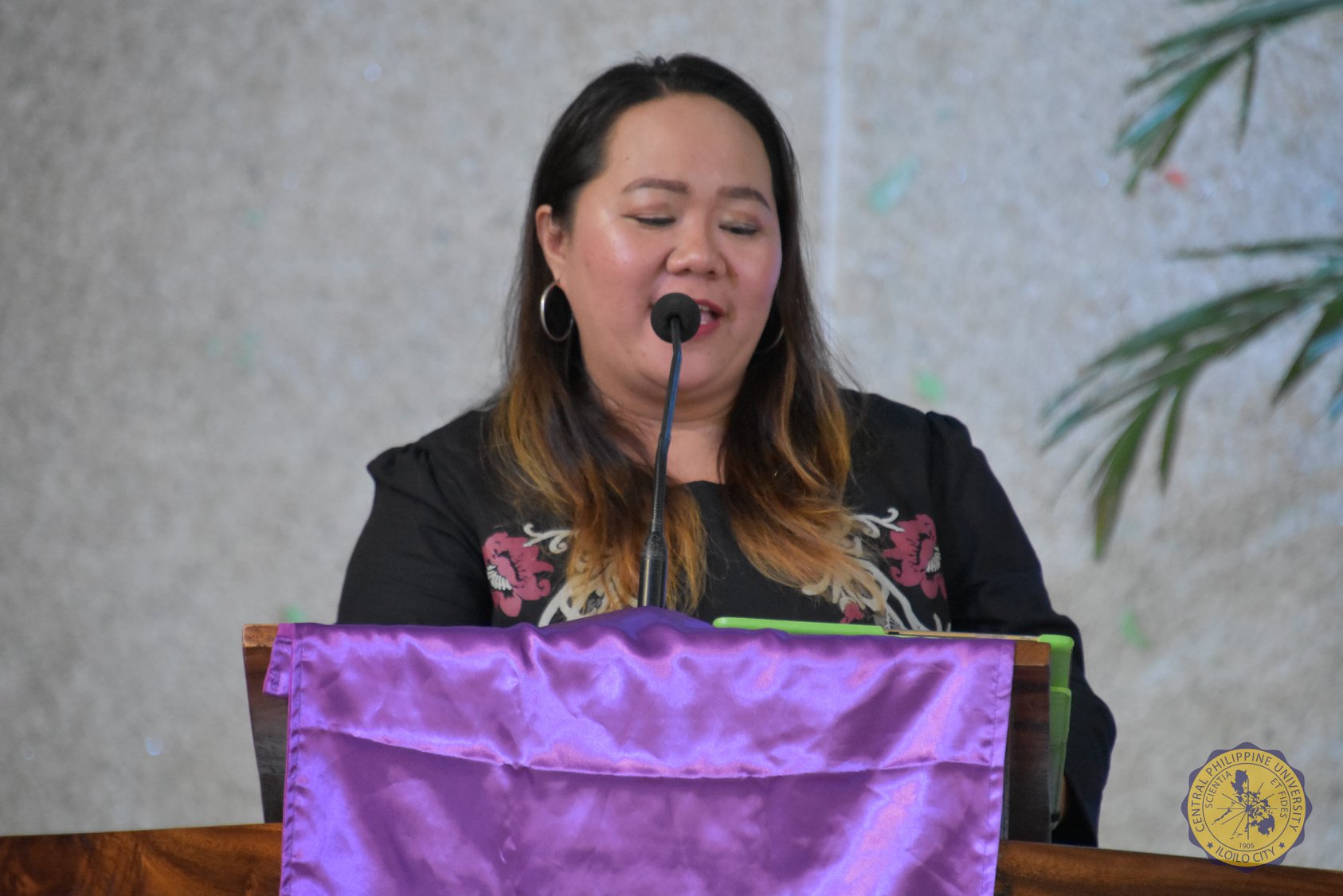 Invited speaker, Pastor Lovejoy Quimpo Leysa talked about how to be a good steward of God's gifts to the children.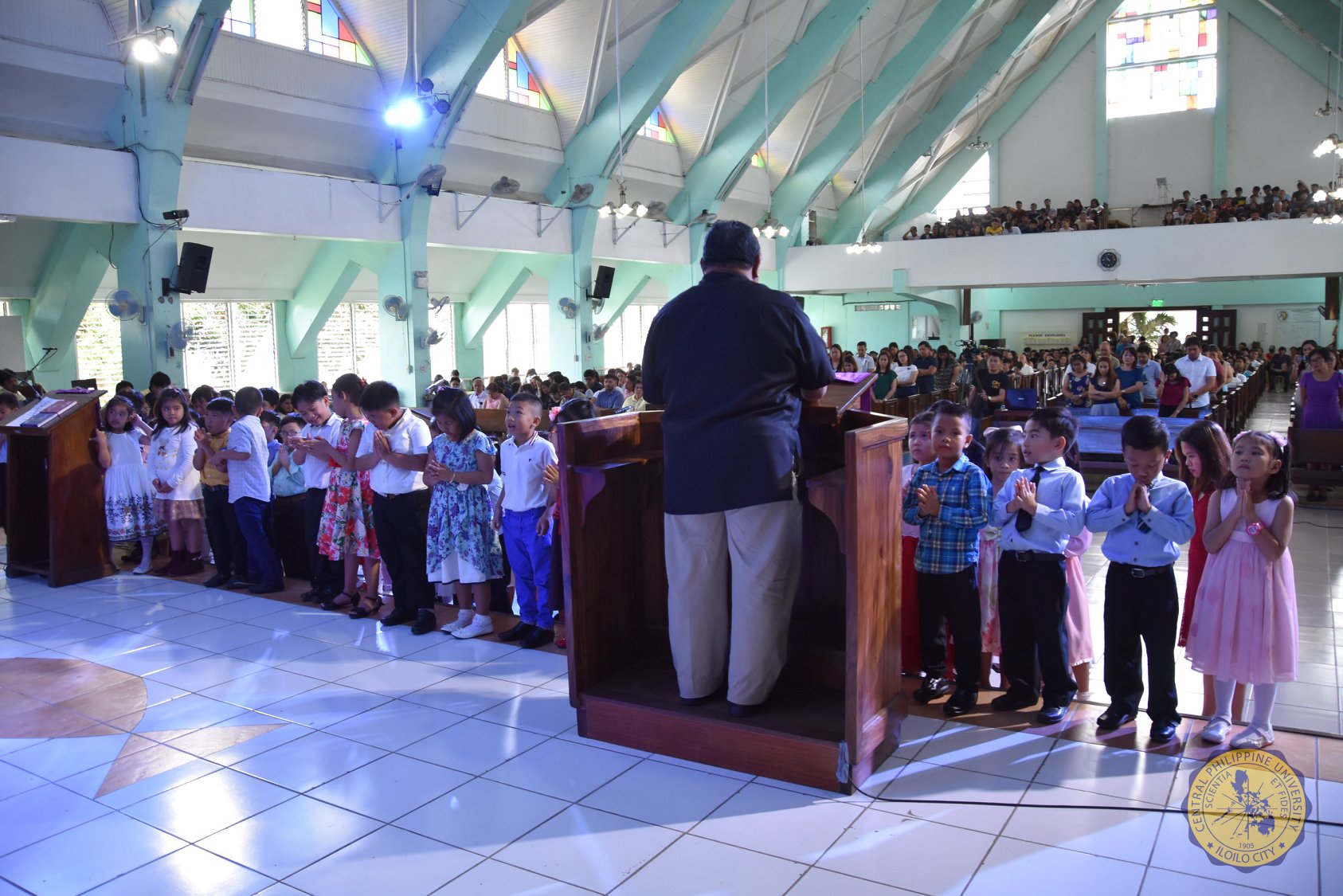 Graduating pupils being prayed over by the congregation.
In response to the message, the pupils rendered a song number entitled "We are Children of God". The children together with their parents were prayed over by University Church Minister for Outreach Rev. Roger Quimpo and the whole congregation.
The pupils are set to graduate on March 26, 2020.