By RCECC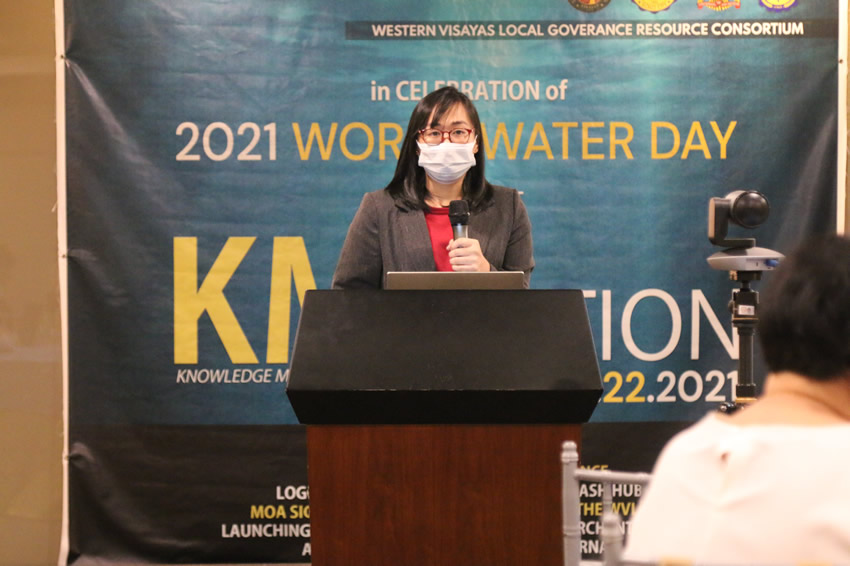 Engr. Christsam Joy S. Jaspe, presented her paper during the Engr Jaspe Public Forum on Water Governance.
Central Philippine University celebrated World Water Day online with the theme "Valuing Water, Affirming Commitments, Shaping the Future" held on March 22, 2021, together with the Department of Interior and Local Government (DILG) and universities such as UPV, ISAT-U, and USA. CPU is a partner institution of the DILG through its Western Visayas Integrated Water, Sanitation and Hygiene Hub (WeV-iWaSH).
CPU participated in a virtual Public Forum on Water Governance with a paper presented by Engr. Christsam Joy S. Jaspe, MEngr. Engr Jaspe is a faculty from the Chemical Department, College of Engineering. Her paper is entitled "Spatio-Temporal Projection of Water Balance Components Under Climate Change Scenario of the Jalaur River Basin, Philippines." She was joined by Dr. Lenny Rose P. Mucho as Public Forum Reactor.
The public forum was aimed at fostering knowledge-sharing on water governance and the role of public and private entities as responsible stewards of our water resources, especially potable water. The responsibility to ensure an adequate supply of clean water and to make it readily available and physically accessible particularly to vulnerable groups rests not only on the duty bearers which are the state and its mandated agencies but on every Filipino who claims the right to water.