By Kay Arden Q. Gallo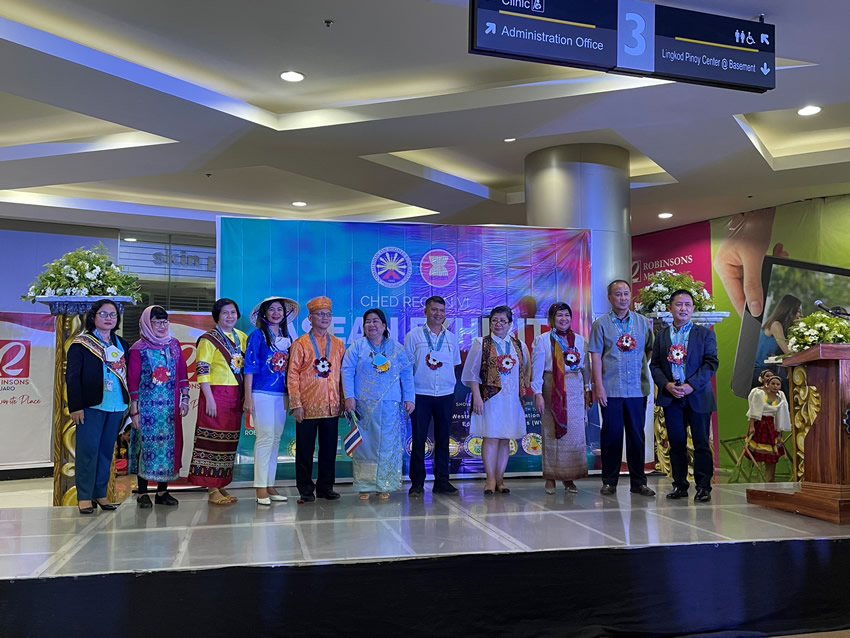 Dr. Rio (second from right) with presidents and vice presidents of SUCs, local colleges and universities, and private HEIs during the Opening Ceremony.
Central Philippine University joined the week-long ASEAN Exhibits at Robinsons Place-Jaro from September 26-30, 2022. The exhibit, which featured the culture and traditions of member nations, is in celebration of the 55th founding year of the Association of Southeast Asian Nations (ASEAN).
CPU represented the Philippines and highlighted the textiles, native artifacts, literary masterpieces, and artworks from various regions in the country in its booth. Many of CPU's display were from the Meyer Asian Collection of the Henry Luce III Library. The College of Hospitality Management of the university also prepared a Filipino-inspired table setting alongside the exhibits. In addition, CPU's booth also showcased Centralian artists, the different activities and organizations on campus, and the teaching and learning environment at Central.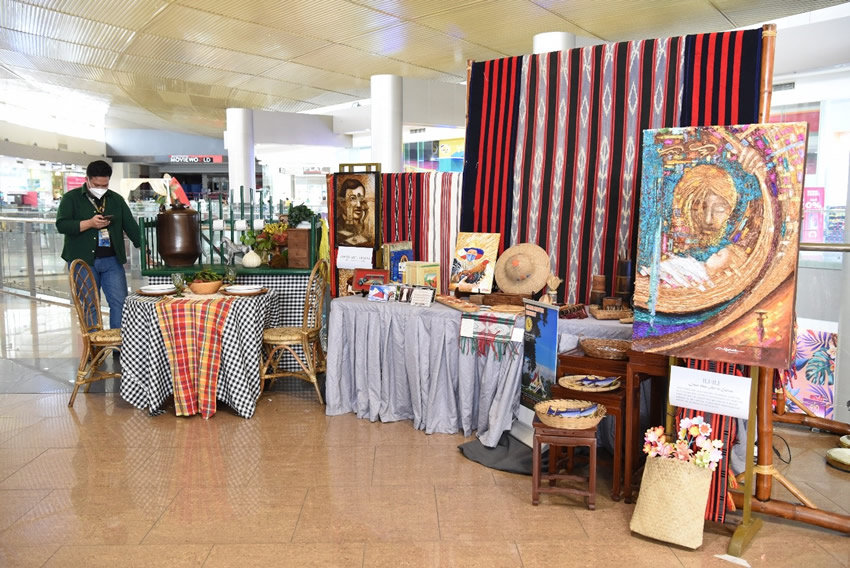 CPU booth in the ASEAN Exhibits (Photo credits CPU TV Channel).
During the opening ceremony on the 26th of September, Dr. Irving Doming L. Rio, CPU Vice President for Academic Affairs, joined the presidents and vice presidents of state universities, local colleges and universities, and private higher education institutions all over Panay and Guimaras in the parade of flags. The CPU Dance Company performed two dances from the different regions of the Philippines during the opening program while selected students from the CPU College of Hospitality Management participated in the cooking and bartending competitions during the closing ceremony on the 30th of September. Members of the CPU Republic took charge of presenting Filipino snacks to visitors and guests.
The ASEAN Exhibits is part of the commitment of the Commission on Higher Education (CHED) Region 6 to ASEAN integration among its partner schools.