By Cyrus A. Natividad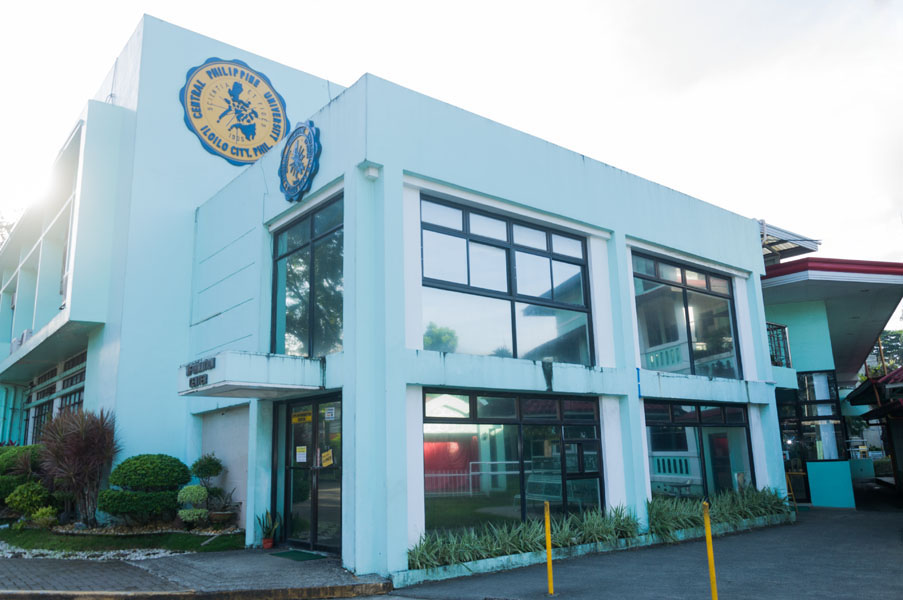 The CPU Information Center Building which houses the Info Center and the Office of Communications.
As part of its safety measure against the COVID-19, Central Philippine University is currently implementing protocols that do not allow outsiders to enter the University premises; except for the faculty and staff, and those who have authorized appointment with the administration or any of its departments and offices that require to transact personally.
On its part, the CPU Information Center serves its clients online, especially at this time when the person-to-person transaction is prohibited. In its aim to maintain quality service, CPU Information Center provides the need for information, updates, and assistance to students, parents, and guests who can only be grateful for the responsive, quality service. Mrs. Hannah Lee Canlas and Ms. Ina Bernales who have served for a long time at the Information Center have collated the frequently asked questions and would answer the inquiries accordingly. The Information Center is usually the first stop of an inquiry. If it requires the answer of a respective department, the personnel would make a referral. Like for example a request of a Transcript of Records will be referred to the webpage of the CPU Registrar's Office, and a request of a statement of account at the email addresses of the Business Office.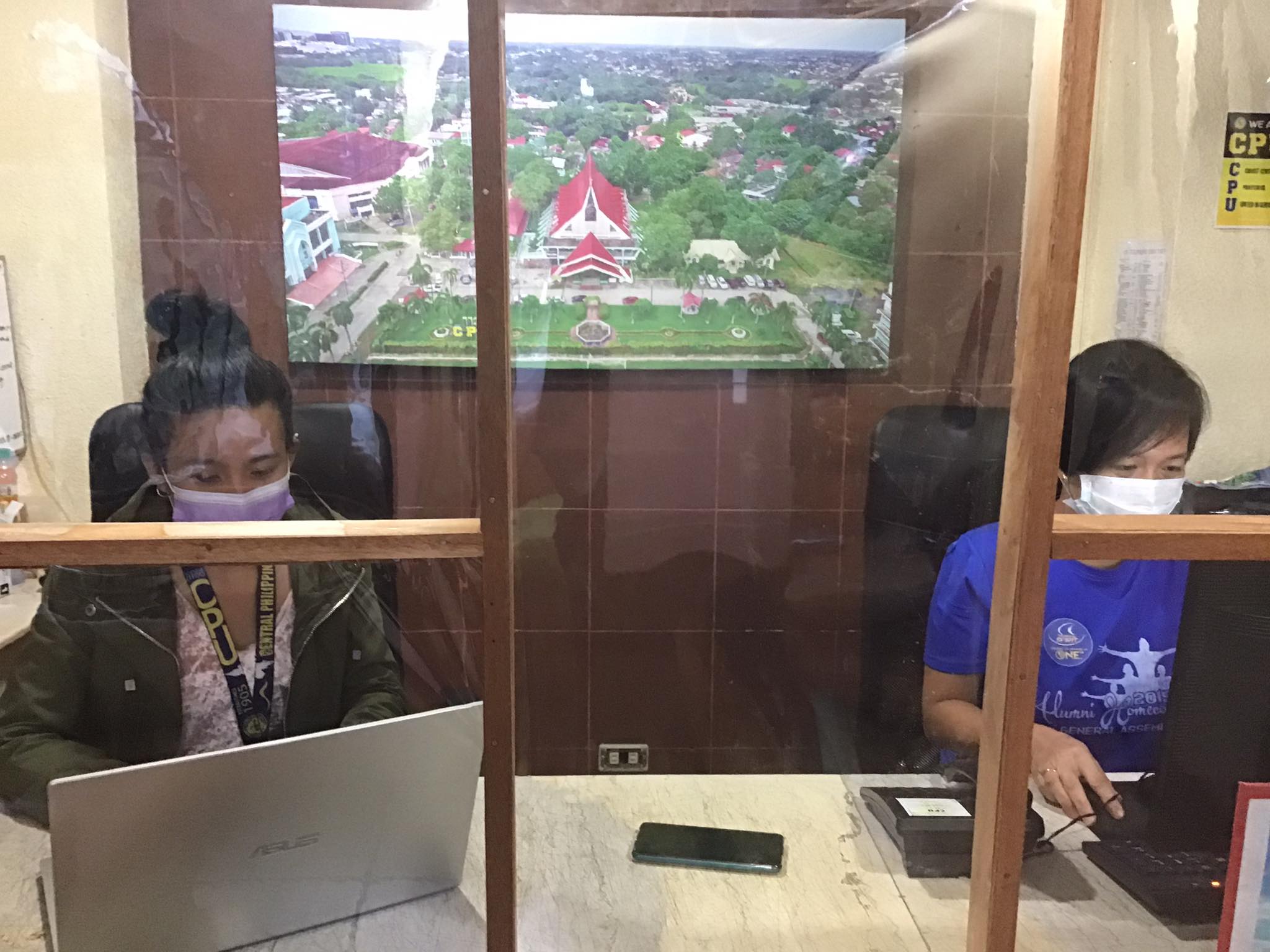 Ms. Ina Bernales (left) and Mrs. Hannah Lee Canlas (right) answering queries regarding enrollment as well as other concerns.
During the online enrolment, the CPU received as much as 400 inquiries in a day via email, social media, and telephone.
The CPU Information Center has an online and telephone service available at 8:00 in the morning to 12:00 noontime, and from 1:00 PM to 5:00 PM – Monday to Friday. The Information Center building is located just across the CPU Main Gate and besides the Rex D. Drilon Hall. The Information Center is under the supervision of the CPU Office of Communications.
For queries, you may call or send an e-mail to CPU Information Center.
E-mail: infocenter@cpu.edu.ph
Landline: 033-330-7216, 033-330-7278 local 2129
Mobile number: 09217602647