By Cyrus A. Natividad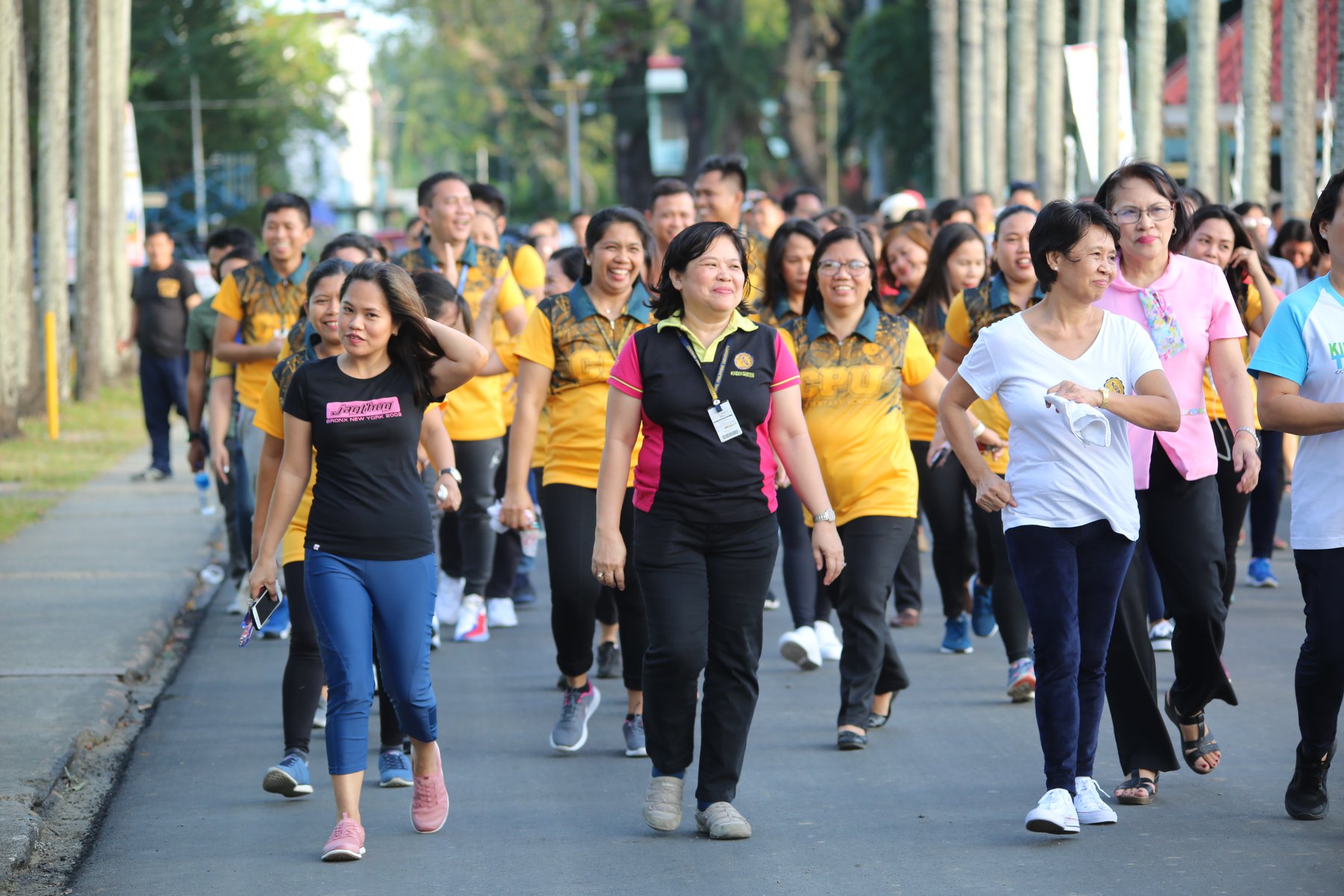 Faculty and Staff doing walking exercises during the first day of Sneakers Wednesday.
Fitness and fun are what Sneakers Wednesday is all about. The name is given because wearing sneakers to dance-walk-jog around the Big Field is a must for participants to enjoy. The Sneakers Wednesday is held at 4:30 PM every Wednesday of the week. The University Wellness Committee and the Human Resource Development Office are in charge of inviting and encouraging CPU Faculty and Staff to join the wellness activities. The Committee chaired and co-chaired by Facilities Maintenance & Services Supervisor Engr. Rhett Baldonado and HR Director Prof. Rodel Palomar, respectively.
The Sneakers Wednesday is just one of the activities included in the University Wellness Program – cooperatively initiated by the offices of Human Resource Development, Occupational Safety and Health and Vice President for Finance and Administration. The wellness program also includes the Basketball Tournament, Weight Loss Challenge, Volleyball Tournament, and Zumba.
"The wellness program was consciously created out of the previous health analysis of the faculty and staff of the University," according to Palomar.