By Rusieljs G. Lunasco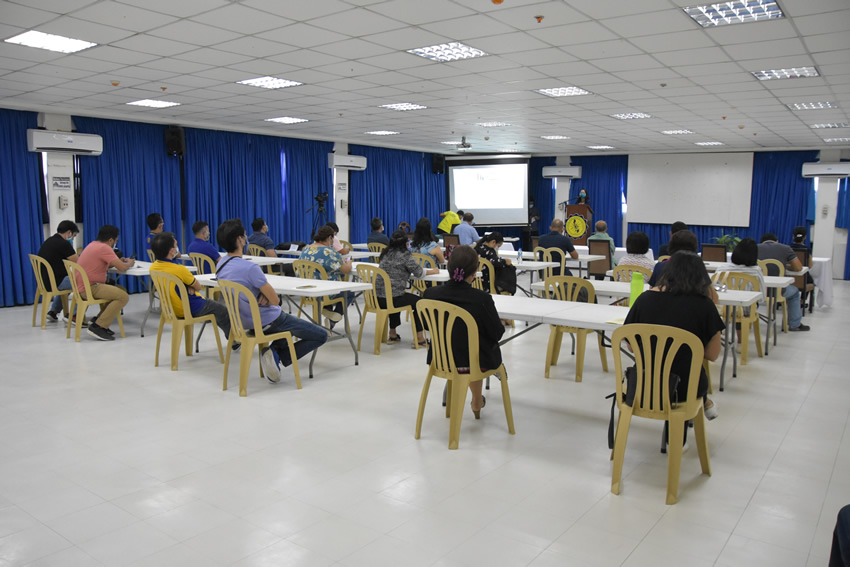 16 instructors and assistants for the University-wide online training for faculty were honored in a culminating ceremony on June 24.
CPU honored 16 of its Online Learning Trainers and Assistants in a culminating program held on June 24, 2020 at the Henry Luce III Library.
Trainers and trainees shared their testimonies about their experience during the online learning seminar.
"We came from different colleges and departments but it all worked out on the day of the implementation. Everyone worked together for one common goal," said College of Engineering Dean and Online Training instructor Eng. Dany Molina.
"We encountered challenges along the way, but we all helped each other," he shared. He also added how the training has been a learning experience not just for the trainees but for the instructors as well.
Prof. Robeanna Diesto, College of Nursing faculty member and one of the trainees shared that she was hesitant about the online training. "I was considering whether I will retire early or accept the challenge with a cheerful heart and a mind ready to learn new things," she shared. As a nurse, she is used to facing life-threatening situations head-on and so she continued with the online training.
"I am thankful for our trainers and facilitators for being so patient and for constantly reassuring us that everything will be okay", she added.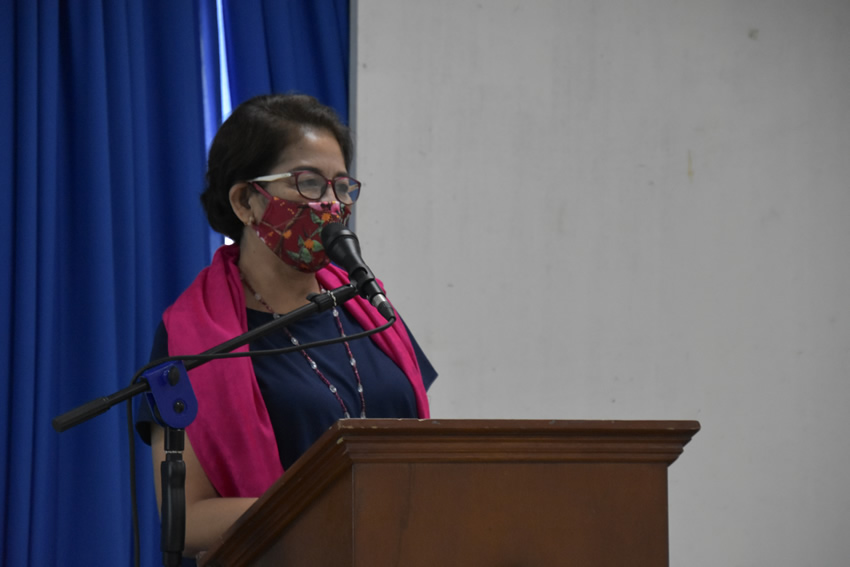 College of Nursing faculty, Prof. Robeanna Diesto shared her experience during the two-day online training.
545 faculty from different colleges and departments participated in the online training. Online training for college faculty started on June 1 and ended on June 16. Trainings were divided into 6 batches.
Also present, in the activity are CPU President Dr. Teodoro Robles, Vice President for Academic Affairs Dr. Irving Domingo Rio, Vice President for Student Affairs Dr. Esther Rose A. Romarate, Vice President for Finance and Administration Dr. Florence P. Bogacia,  and Commission on Higher Education (CHED) Region VI Supervising Education Specialist Dr. Ester Guarin.
Central Philippine University will implement a fully online class for the upcoming summer term this coming July 6, 2020.
Online Training
Instructors:
Engr. Sharon Rose Dumam-ag
Engr. Caesar Rico Acanto
Engr. Dany Molina
Engr. Marian Mie Alimo-ot
Engr. Gelvie Lagos
Prof. Gelbert Jan Porque
Prof. Jonathan Razon
Prof. Alvin John Gustilo
Prof. Christina Quijano
Assistants:
Mr. Ryan Dadivas
Mr. Sonilo Crasco
Mr. Junabel Abelarde
Mr. Marc Hermel Agriam
Ms. Joy Dugayo
Mr. Resty Galido
Mr. Wilfredo Panares