By Keziah G. Huelar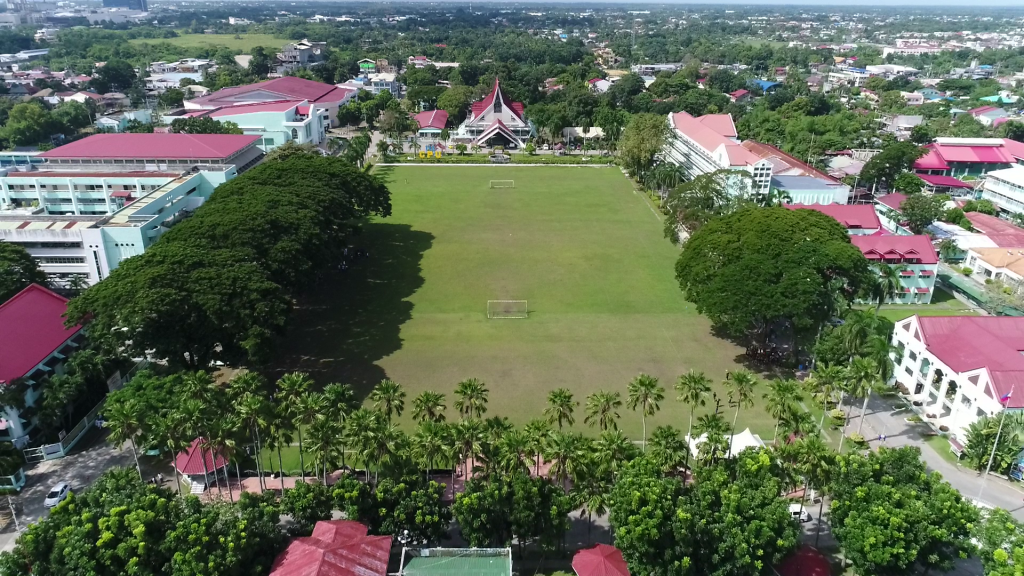 The annual Thanksgiving Worship Service is CPU's expression of gratitude and praise to God's faithfulness to the university.
Celebrating God's goodness—Central Philippine University held a thanksgiving worship service at the University Church on November 28, 2018.
For the welcome greetings, CPU President, Dr. Teodoro C. Robles, encouraged the faculty and staff to reflect on God's goodness to the University throughout the years. "First, we are thankful that we are gathered here today and we can look back to what has happened to our university – we can say that by the grace of God we were able to accomplish a lot of things and overcome a lot of challenges."
After Dr. Robles' message, the CPU Kindergarten Pipers and the Rainbow Ringers performed a musical rendition of "God is so Good." Douglas David Alabe, CPU JHS student, gave a song number while the CPU Elementary School Rondalla played "Give Thanks."
For the thanksgiving reflection, Rev. Cris Amorsolo V. Sian, Senior Pastor, University Church, talked about the Christ-centered definition of gratitude. According to him, true gratitude first emanates from our knowledge of the very nature of God—that He is good and His mercies endure forever. Second, gratitude is a choice of the heart. Although being grateful can sometimes be a challenge, Rev. Sian heartens the Centralian community to recall the traces of God's mercy in our lives, reminding ourselves that God has always been faithful and devoted to those who trust in Him: "As a community of faith, we have a reason to be grateful. Gratefulness is not based on the circumstances but on the Word and promises of the Lord. As what the prophet said, it is of the Lord's mercies that we are not consumed, great is [His] faithfulness."
 After Rev. Sian's message, a thanksgiving song was rendered by Centralians, Eleanel Ruthvirl Idemne and Julia Marie Quimpo.
A thanksgiving prayer was given by Rev. Samuel R. Escobin, Associate Pastor, University Church while the benediction was led by Rev. Roger T. Quimpo.