By Cyrus A. Natividad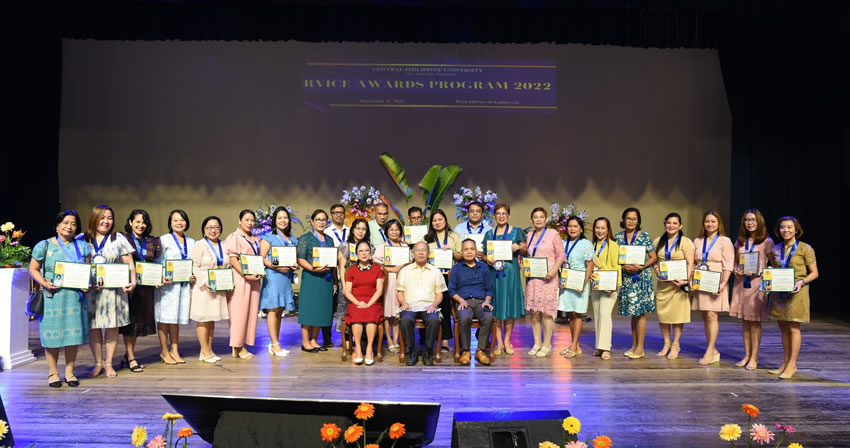 The awardees who served for 20 years.
One hundred two Faculty and Staff received the CPU Service Awards 2022 in different categories according to their number of years of service in CPU. Posthumous awards were also given to the surviving husband, wife and children of the deceased recipients.
The awarding ceremony was held at the Rose Memorial Auditorium at 9:00AM on Monday, December 12, 2022. Registration started at Eight o'clock. The awardees marched in their best wear with smiles and excitement written on their faces.
According to Prof. Rodel C. Palomar, Human Resource Department Director, "The big part of their long service, achievement and satisfaction are attributed much to loyalty and enjoyment at work; the longest service award we have this year is 50."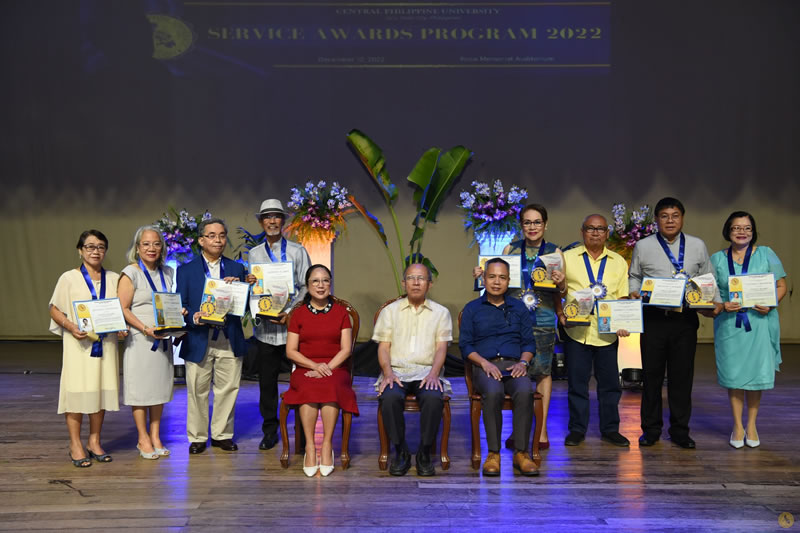 The awardees who have recently retired.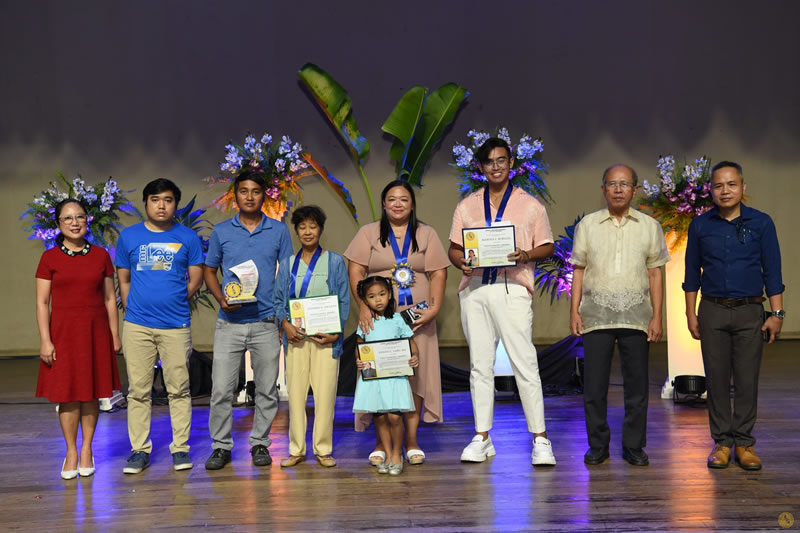 The family members of the posthumous awardees.
A Community singing was led by Rev. Roger T. Quimpo, Associate Pastor, University Church, followed by the Devotional by Rev. Cris Amorsolo V. Sian, UC Senior Pastor. Mrs. Cristi Lyni S. Huyong, CPU Cultural Affairs Coordinator led the singing of the Pambansang Awit.
University President Dr. Teodoro C. Robles acknowledged the awardees and the presence of their families at the Rose Memorial Auditorium. He congratulated and thanked them for their long, faithful and dedicated service to the University.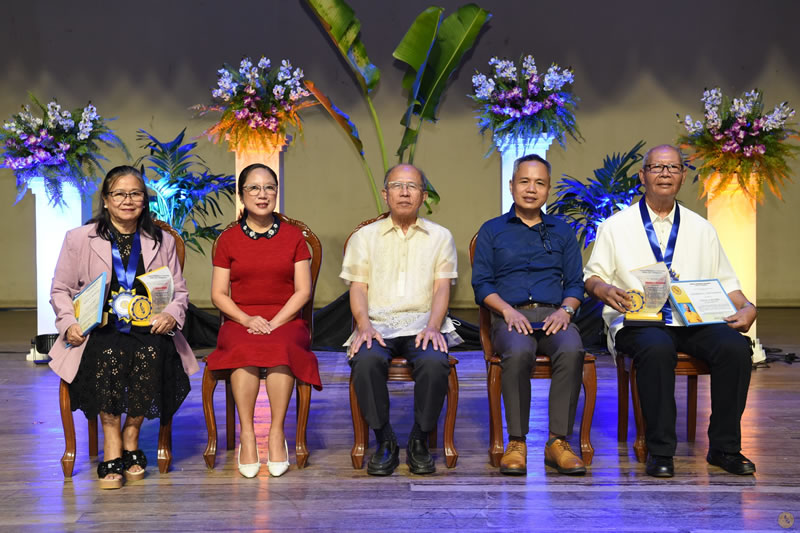 The longest serving awardees at 50 years.
The giving of awards started with the 10-20 years long service awardees. It was followed by an intermission number rendered by Juden John de la Banda and Ms. Cristi Lyni S. Huyong.
The next segment of awards was for those with the longest years of service (25 to 30 years and 35 to 50 years) were received by the recipients. A special number was rendered by the CPU Dance Group.
The Responses were given in behalf of the Staff Long Service Awardees by Mrs. Novi B. Pascua; and by Prof. Gerardo G. Gepulango in behalf of the Faculty Long Service Awardees. Pascua recalled how she began as an employee of CPU; how it helped her and her family through the years. To some extent, she mentioned how the University President Dr. Teodoro Robles and his wife Ma'am Angel personally helped in her critical-medical time of need.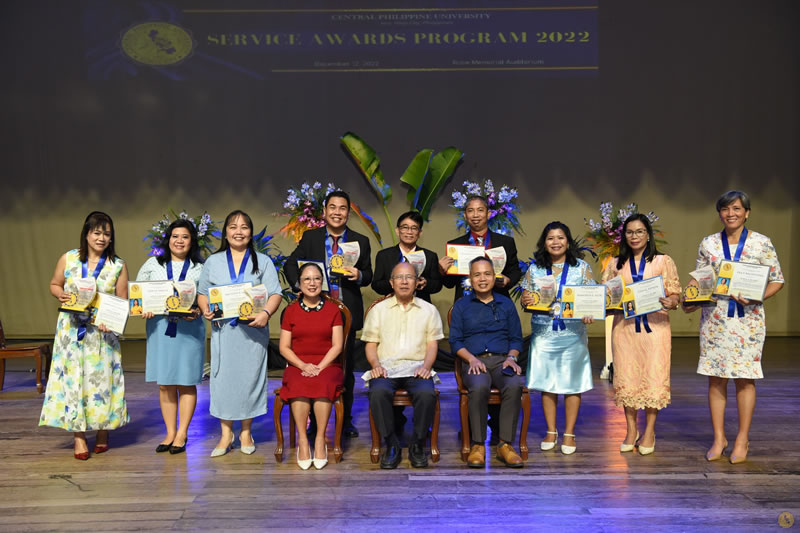 The awardees who have served for 25 years.
For the long fifty years of serving the University as faculty in the Engineering Department, Professor Gerardo G. Gepulanggo, popularly known as 'Papang' in the campus, extensively recalled his experiences throughout the decades: The time when the jeepney fare was only 5 centavos; the period of Martial Law when his students were 'restless' and joining the rallies in the campus and on the streets. "Papang" was the epitome of strict classroom instruction, but a legend as far as passing the test of 50 years is concerned.
The Prayer of Thanksgiving, Blessing and Benediction by Rev. Sian was followed by the singing of the Alma Mater Song.
Ms. Carmelle Frances M. Romero was Master of Ceremony.