By Rusieljs G. Lunasco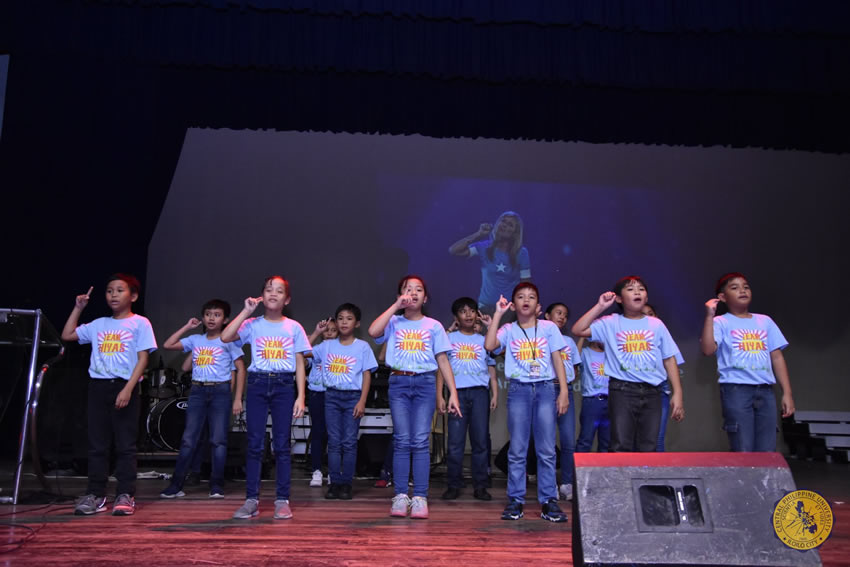 Team Hiyas, Elementary Department's Praise and Worship Team leading the students in song.
CPU held its Christ Emphasis Week Celebrations from February 10, 17-21, 2020 in various venues inside the university. The theme for this year's CEW, "Life Hacks" is based on John 1:4 ("The Word gave life to everything that was created, and his life brought light to everyone.") and John 1:10 (He came into the very world he created, but the world didn't recognize him.") The theme for this year focuses on going back to the basic hacks of life through God's Word and finding the meaning of life in Christ.
Mr. Francis Lara Ho, Professor Rea Angelica Villeza, Pastor Norman Lao and Pastor Lloyd Basco were the speakers for the college and senior high school convocations. While the speakers for the kindergarten department, elementary department, and senior high school department are Pastor Chobelle Ferrer Pastor Neva Ruth Pendon and Professor Harrace Gem Caver, respectively.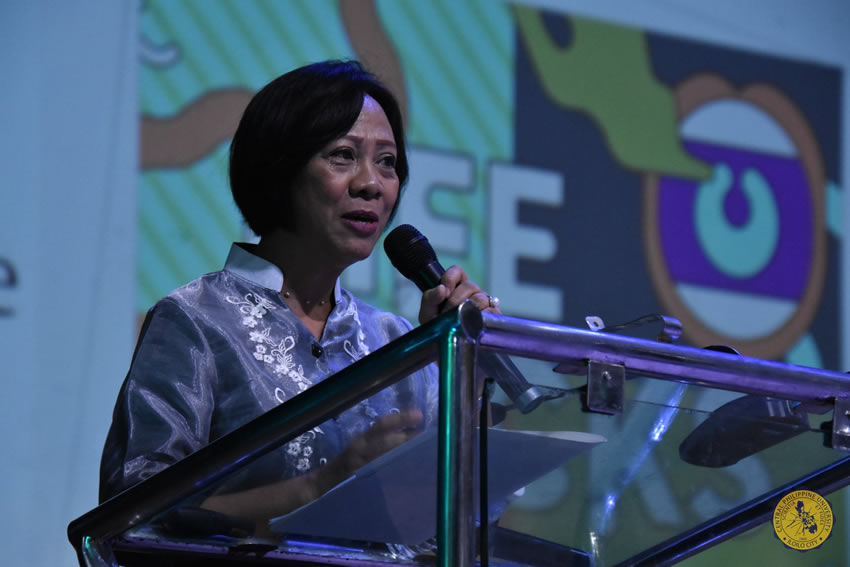 Prof. Rea Angelica Villeza speaks during the CEW convocation on Wednesday afternoon at Rose Memorial Auditorium.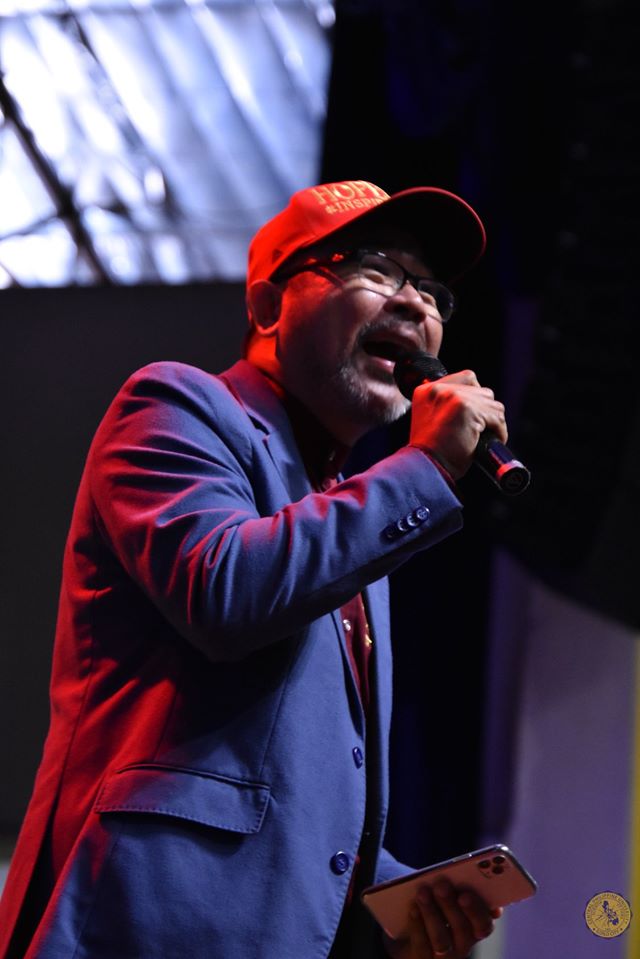 Opening celebration speaker Mr. Francis Lara Ho talked about Living Big and entrusting one's life to the Lord. He is the producer of the upcoming Hollywood Film "Freedom Fighters".

Pastor Lloyd Basco talked about living a life centered in God's word. He is a teacher at CPU Junior High School and a pastor at the Journey Church.
CEW started with the Faculty and Staff Convocation at the University Church with Mr. Francis Lara Ho as the speaker, he was also the speaker for the College of Law and School of Graduate Studies convocations. Ho talked about "Living Big" and entrusting one's dreams to the Lord. He also used the story of Hopevale – the martyrdom of American Baptist Missionaries in Tapaz, Capiz as a powerful illustration. Francis is co-producing the upcoming movie, "Freedom Fighters" that features the story of these pioneers of Christian faith in Panay.
Professor Rea Angelica talked about a specific life hack, Emit Life: Speak Life and how our words can change the world. She talked about using our words wisely as it can make or break the people around us. She encouraged the students to speak words of encouragement to uplift others.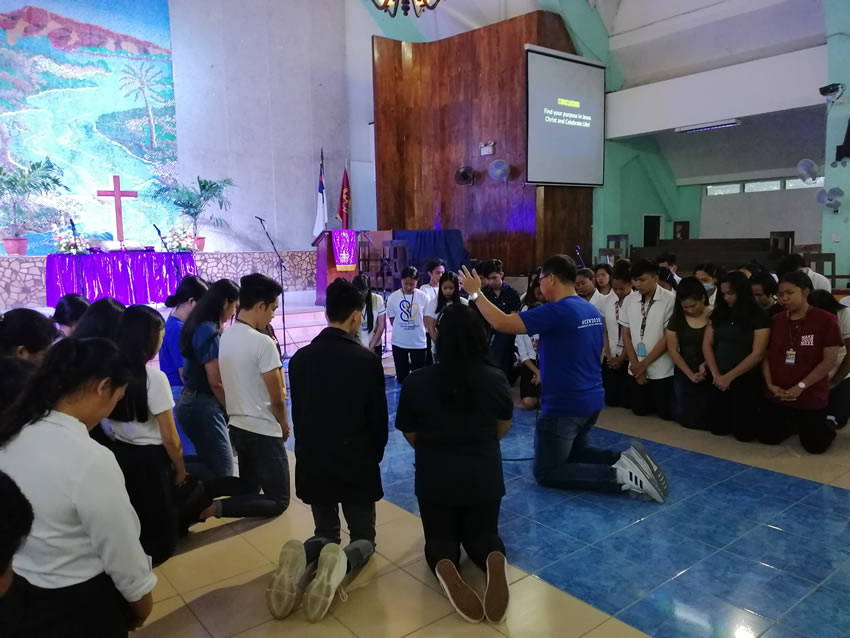 Pastor Norman Lao leading students to accept Christ in a convocation at the University Church.
Pastor Norman shared spiritual life hacks to be able to live a purposeful life. We must live a life of urgency, we should live a life that should prioritize God and we must live a life with a sense of eternity.
Pastor Lloyd U. Basco talked about living a life that is centered in the Word of God. He emphasized that a Word-led life is the key to success and prosperity according to God's standards.
The Christ Emphasis Week ended with a Praise Jam on February 21 at the Big Field.