by Rusieljs G. Lunasco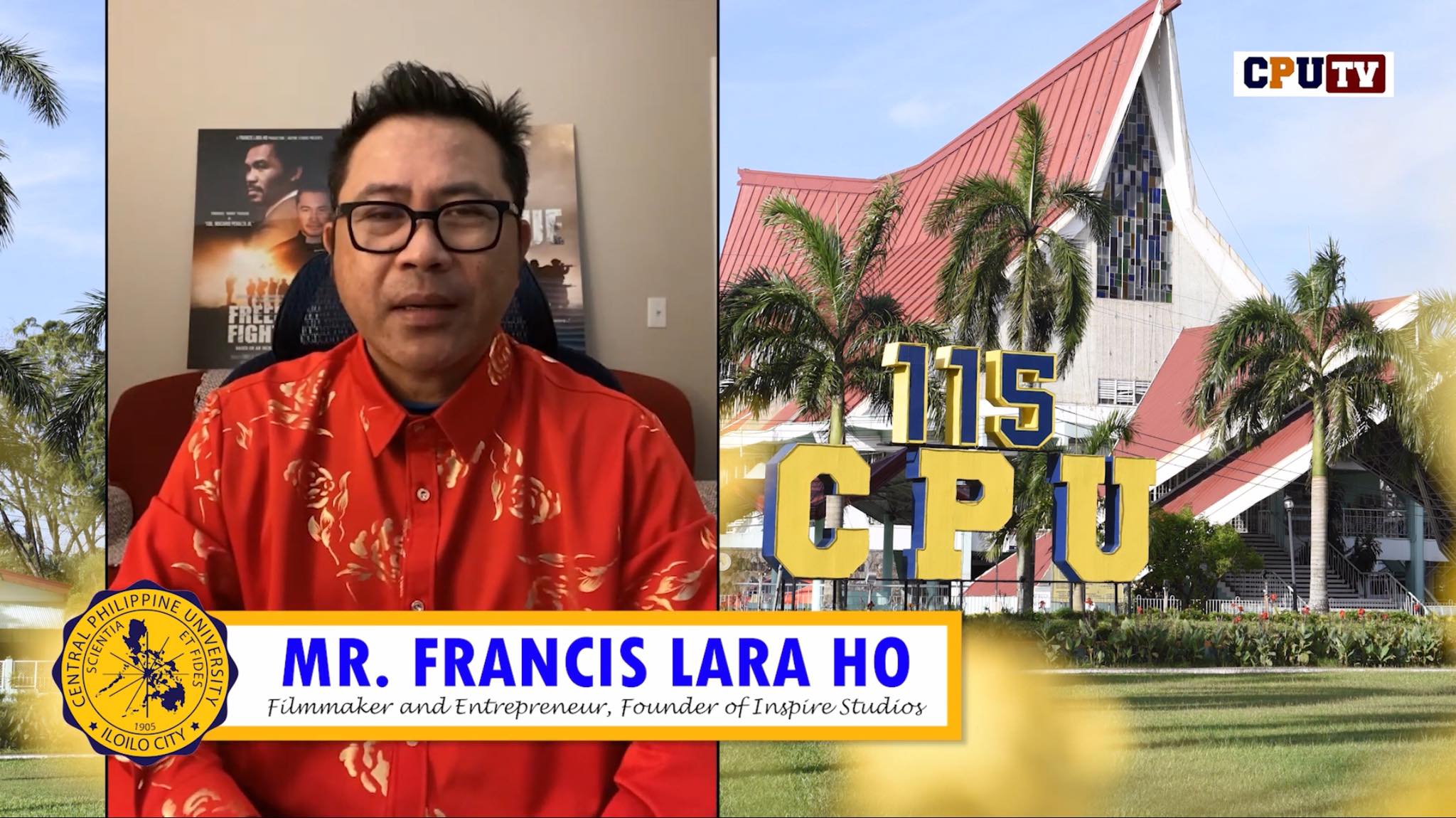 Francis Lara Ho shared a life changing message during the virtual Baccalaureate Service.
Central Philippine University began its 93rd Commencement Exercises for School Year 2020-2021 with a virtual Baccalaureate Service for the graduating students and their families on July 11, 2021.
CPU President Dr. Teodoro C. Robles gave the Welcome Remarks to the students. "While we missed the face-to-face services we used to have we praise the Lord because we can still worship, praise, and thank Him despite pandemic," he said.
The speaker for the service is filmmaker and entrepreneur (BSN '1994) Francis Lara Ho. In his message, he said that for a person to fulfill God's destiny in his life he must be fearless and full of faith. He also shared how he came from humble beginnings and how God has significantly changed his life.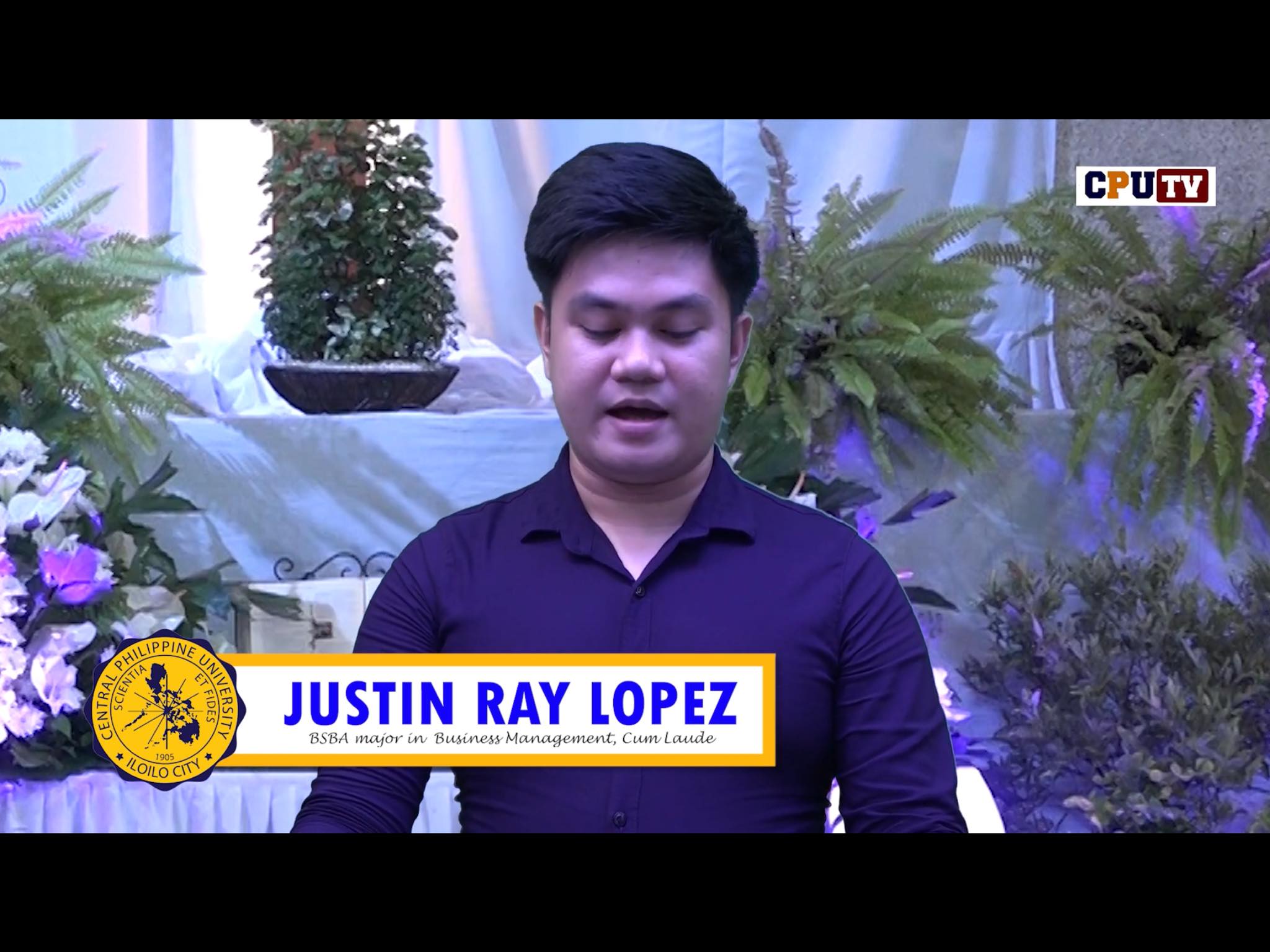 Lopez who will be graduating with honors gave the response.
"God has done amazing things in and through my life. It's not your past or your current situation that will change you. It's about how you think and how you see your future".
He also urged the graduates to live a life that will impact generations to come.
Justin Jay Lopez (cum laude, BSBA major in Business Management) gave the response on behalf of the graduating students.
The virtual Commencement Exercises will soon be announced.