By Cyrus A. Natividad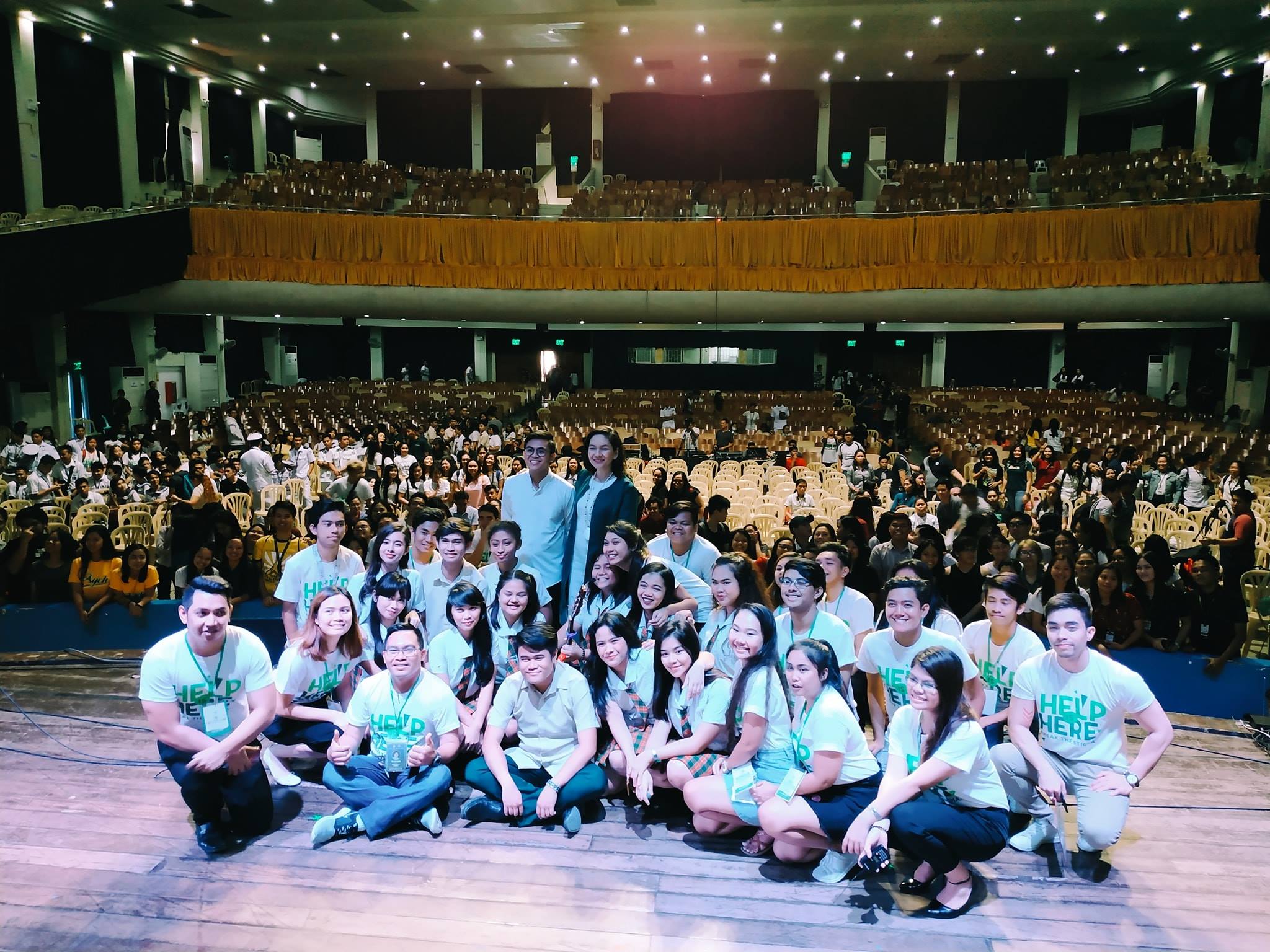 Senator Risa Hontiveros together with the CPU Republic officers.
The Iloilo Mental Health Summit was held on September 21, 2018 at the Rose Memorial Auditorium, Central Philippine University. Senator Risa Hontiveros was invited as a guest and resource speaker. The conference, which is a first of its kind, was a CPU Republic initiative and its goal was to contribute to mental health awareness. Other resource speakers from the medical profession were also invited and some Iloilo City officials were also present at the event.
University President, Dr. Teodoro C. Robles, welcomed the participants, expressing his gratitude for the relevance of the summit to society today. Hon. Joe Espinosa III, Iloilo City Mayor and Dr. Maria Sophia Pulmones, Chief, MPM, Local Health Support Division, Department of Health – Region 6 delivered their messages, respectively.
Two winning films, Abyan and Indi na Ko Tani, were then shown to the participants. These films tackled topics in relation to mental health to highlight the importance of mental health and why it needs to be addressed.
Afterwards, Dr. Candice Tupas, Iloilo City Councilor, talked about the science of mental health while Jo Jan Paul Peñol, Centralian alumnus and former Editor-in-Chief, Central Echo, talked about overcoming mental health issues by leading a healthy lifestyle. Rev. Cris Amorsolo Sian, Rev. Sian talked about the spiritual aspect of mental well-being. Several other speakers took turns in sharing insights about mental health and real stories of struggling against and surviving their mental health issues.
Senator Risa Hontiveros, for her part, discussed the essence of the Mental Health Law to the youth and society. It can be recalled that Sen. Hontiveros is the author of Republic Act No. 1103, the Mental Health Law.
Before her talk in the summit, Hontiveros held an audience with representatives from the Iloilo media. She emphasized that her presence in the summit is an opportunity for her to discuss and detail the essence and fundamentals of the Mental Health Law.
The open forum was then held, followed by an awarding ceremony for video campaign competition.
CPUR President, John Michael Suelo, delivered the closing message before the lunch break. A roundtable discussion took place with Senator Hontiveros and the students after lunch.
During the event, a song number, "Who You Are," was rendered by Ms. Sharie Faith Biñas, a World Championship of Performing Arts medalist, USA-California and ABS-CBN Tawag ng Tanghalan daily winner.