By Cyrus A. Natividad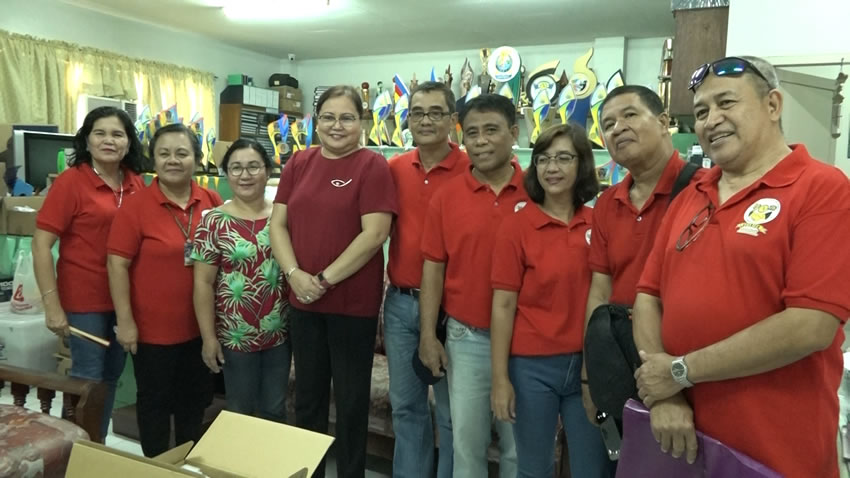 Members of CPUDHS '79 with JHS Principal Prof. Janet Jalbuena.
The HS Batch 1979 Alumni Association donated two units of LCD projectors to the CPU Junior High School Department on Friday, October 11, 2019, at the Principal's office. Prof. Janet S. Jalbuena, CPU Junior High School Principal, welcomed members of the Jubilarian Alumni with their President, Mr.  Joery Española.
Jalbuena thanked HS Batch '79, not only for the new equipment, but for the love and continuous support to Junior High School. The amount of P110,000.00 was also donated by HS Batch '79 to finance part of the High School Covered Gym bleachers.
CPU High School Batch '79 was recognized as Ruby Jubilarians with all other CPUAAI Chapters celebrating their 40th year during the Alumni Homecoming and General Assembly at the Rose Memorial Auditorium on September 28. Dr. Diadem Pearl S. Equiña, in a Centralian Link interview, said, "Our Silver Anniversary in 2004 was a milestone. Many of our members who are Doctors and Engineers attended. We are always reunited in thanksgiving.
The remarkable activities of this batch were Mangrove Planting, Medical Missions, and Tree Planting. They also have a regular gift-giving during Christmas.
HS Batch '79 is an active Alumni Chapter of Central Philippine University.