By Cyrus A. Natividad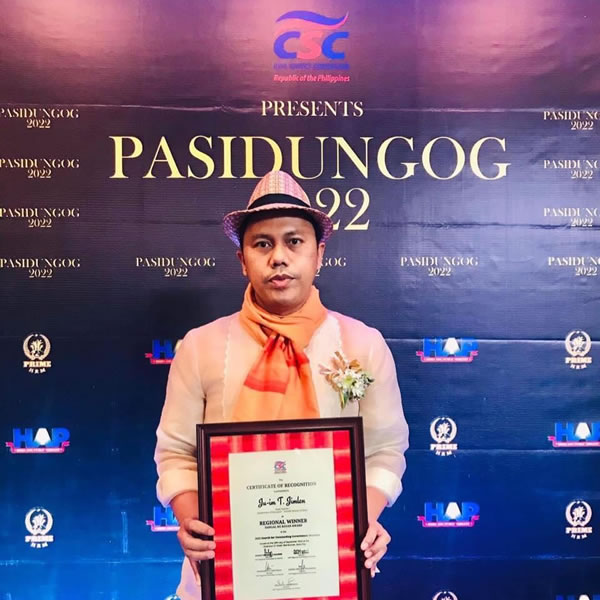 Dr. Ju-Im T. Jimlan is Dangal ng Bayan 2022 National Awardee.
A Civil Service Commission Dangal ng Bayan 2022 National Awardee is a CPU Graduate School student. The Centralian Awardee, Dr. Ju-Im T. Jimlan, PhD, EdD – a champion educator for environmental Education in Western Visayas is currently taking up Doctor of Management in Developmental Management at CPU.
The Program Director of Lifelong Initiatives in the formation of Ecosystems (LIFE, Inc.), Dr. Im was instrumental in the creation of Earthan Strategic Intervention Materials for Ecomotivated Actions. He is the only Dangal ng Bayan National Winner among 27 entries from Region 6.
Dr. Im will receive a trophy designed by the late Napoleon V. Abueva – National artist for sculpture. A gold plated medallion from the Banko Sentral ng Pilipinas and a cash prize will also be awarded to Dr. Im. The multi-awarded Centralian has long term charitable projects that support about 5,600 learners; distribution of school supplies among others.
The Outstanding Public Office and Employees Award is given to government workers for their exemplary public service and consistent observance of the Code of Conduct and Ethical Standards for Public Officials and Employees.