By Keziah G. Huelar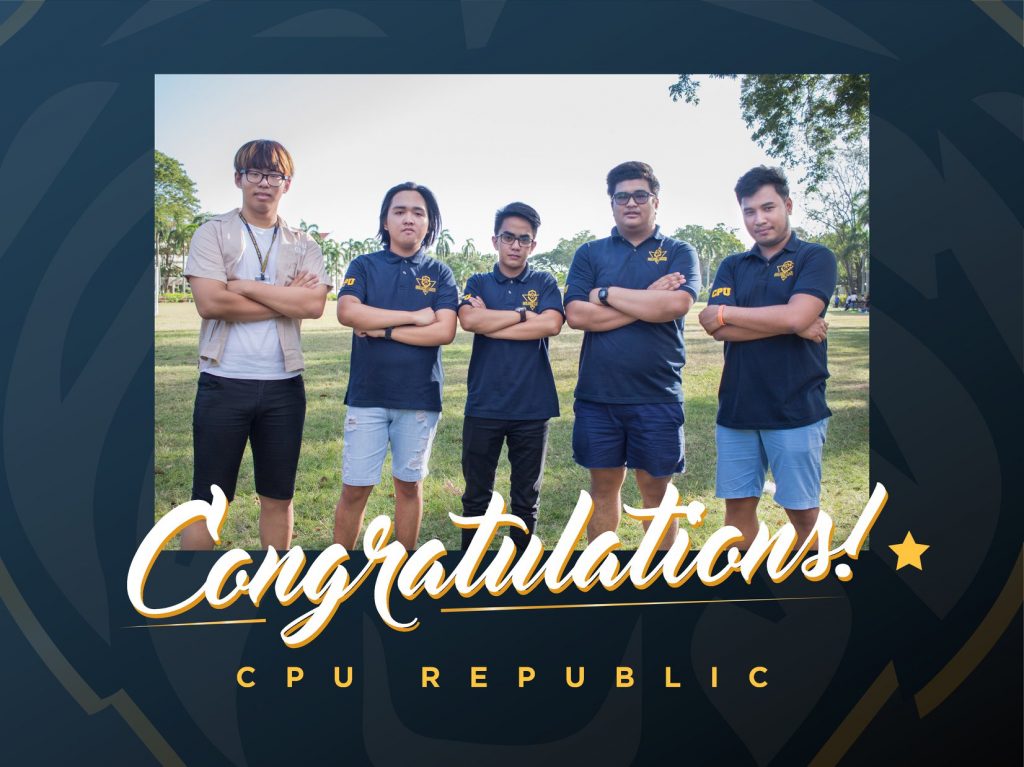 Centralians Baek Sangmin, Juan Martin Montoya, Ric Louie Arroyo, Yanyan Gaitan, and Ralph Steven Legaspi will represent the Philippines in the International Esport Federation, League of Legends Tournament to be held in Langfang, China on December 2018.
According to its website profile (https://www.ie-sf.org/iesf/), the International Esport Federation aims to works consistently to promote esport as a true sport beyond language, race, and cultural barriers.
It can be recalled that the team also represented the country in the International Collegiate Cup SEA Qualifiers held at Xi'an, China on August 2018. They also represented the university in various competitions like the Visayas Conference Series, the Visayan Spring Finals 2018, and the Garena LoL Collegiate League PH Visayan Conference.
With the rise of esports, the university recognizes Centralian talents who are representing the university in various events in the era of the digital and electronic age.