By Cyrus A. Natividad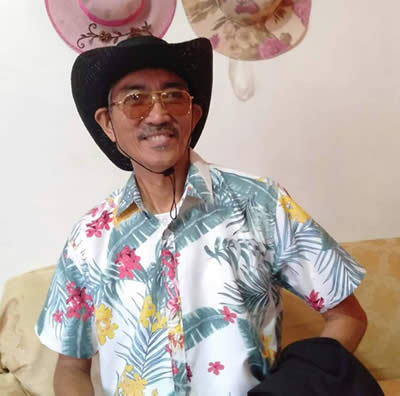 Engr. Felix Ojario, member of CPU Engineering Batch 1979, looks forward to their batch reunion.
Looking Forward CPUTV program Wednesday edition's guest was one of the longest serving faculty of the College of Engineering –Engr. Felix Ojario. A member of CPU Engineering Batch 1979, Ojario announced their Batch's Grand Reunion and Ruby Jubilee (40 years) celebration on April 26-27, 2019.
Members of Batch '79 who will come from different parts of the country and the world – will have an early morning convergence-breakfast in CPU on the 26th before proceeding to their hotel – in Diversion 21. The organizing committee has prepared several activities to be enjoyed by the alumni. Long lost camaraderie and the memory lane will be there to be enjoyed. "Reminiscing the past, Enjoying the Present and Looking Forward to the Future", is the theme of Batch's `79 Reunion, Ojario said.