By Keziah G. Huelar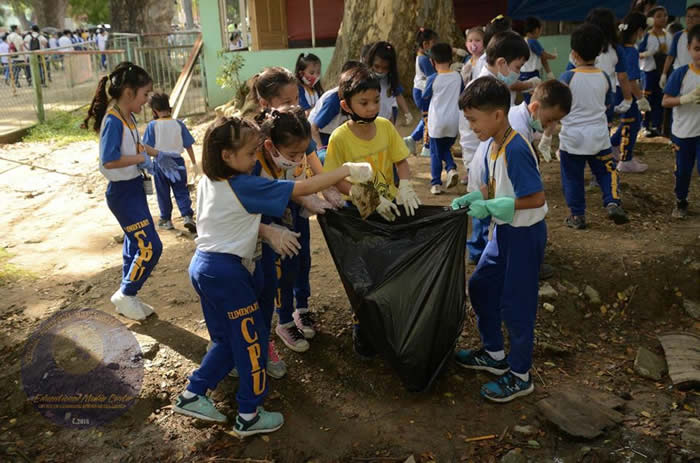 The "War on Waste"  Advocacy aims to raise a generation of environmental stewards.
The Central Philippine University Elementary School's War on Waste was launched on September 11, 2018. Seven months later, the said environmental campaign was able to gather 4,160.85kg of PETBot, 273.4kg of Plastic, 721.84kg of Tin Cans and 54.6kg of Aluminum from 133 elementary pupils.
The said materials will be sent to a materials recovery facility for recycling. To date, the committee remitted back to the pupils Php 35, 737.98.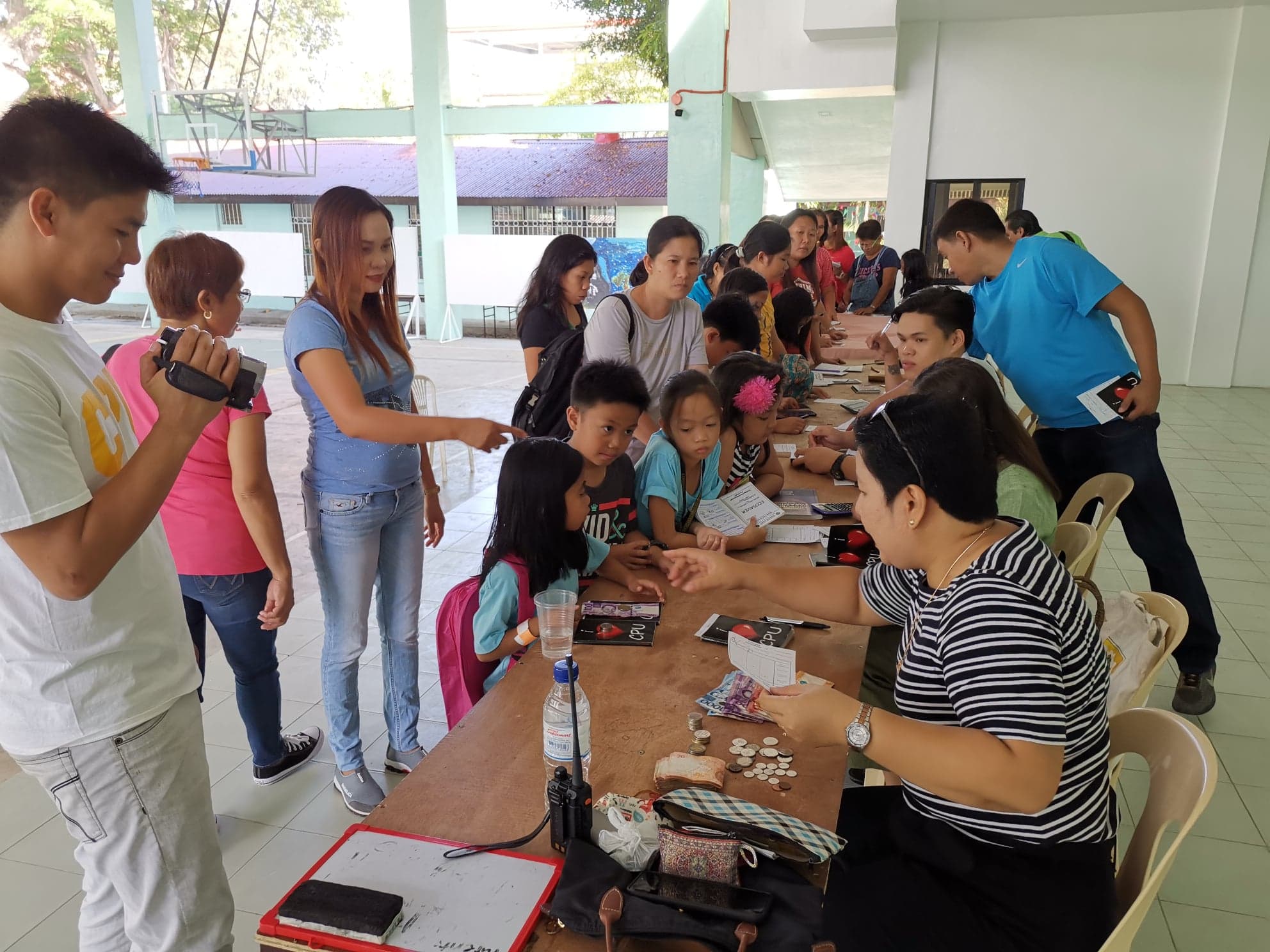 The CPU Sustainable Campus Committee examining the booklets and handing out cash in exchange of the recycled materials remitted. The said initiative is under the "WOW TTC" Advocacy of CPU Elementary School and the CPU Sustainable Campus Committee.
The "War on Waste" Trash to Cash campaign started by giving out booklets to elementary pupils to record amount of recycled materials remitted to the committee. "Trash to Cash" encourages CPU elementary students to gather recyclable materials in exchange for cash and to promote love for  CPU through environmental stewardship and campus cleanliness.
The campaign was an initiative of the CPU Sustainable Campus Committee composed of Mr. Prim Vergara III, Technical Assistant to the President and Occupational Safety and Health Officer; Rev. Francis Neil G. Jalando-on, Director, CPU Office of Communications; Engr. Jeriel Militar, Department Chair, Mechanical Engineering Department, College of Engineering; Engr. Aries Romallosa, Department Coordinator, College of Agriculture, Research and Environmental Science; Dr. Stella Fernandez, Dean, College of Arts and Sciences; Mrs. Hermely Jalando-on, CPU Purchasing Officer; and Engr. Amy Castigador, Director, Office of Institutional Advancement.