By Cyrus A. Natividad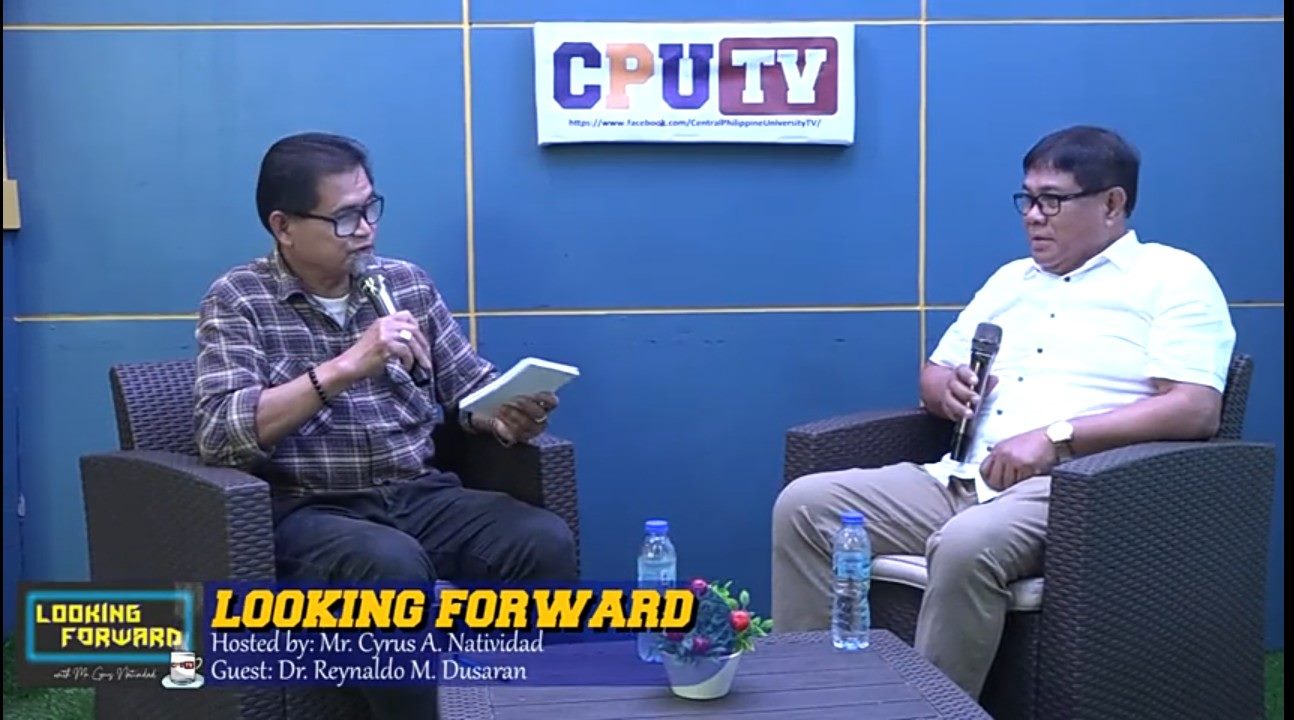 Mr. Reynaldo Dusaran (right) during this week's episode of Looking Forward.
Dr. Reynaldo M. Dusaran, CPU Director for Accreditation was guest in Looking Forward, CPU TV Public Affairs Program on Thursday, March 5, 2020. Dusaran explained the importance of accreditation for any college to be certified for quality standard assurance. He said that "There are several accrediting agencies – including the ISO (International Organization for Standardization) – but it is really the college Dean and Faculty members who provide the need for the accreditors to review." He added that any college in the University that aims for a higher standard must be prepared of their data, implementing tools, outcomes, and answers to the accreditors.
He aims that Colleges in CPU will either attain a Center for Development or better, a Center of Excellence. This is to assure that Central Philippine University will maintain its autonomous status. As a former Dean of the College of Agriculture, Dusaran has worked hard to attain the Center of Excellence status. Furthermore, Dusaran said that "with the fast-changing technology and systems in education, it is demanded to everyone to work hard and be attuned to changes."
Dr. Dusaran also elucidated on how the College of Agriculture became the College of Agriculture, Resources and Environmental Sciences. The new name encompassed the new things that the college has been doing. "As of now, there is a big demand for knowledge in agriculture, especially that there is now a wide coverage of instructions in the field."
Dusaran is a Graduate of Bachelor of Arts in Agriculture from CPU in 1978.