By Cyrus A. Natividad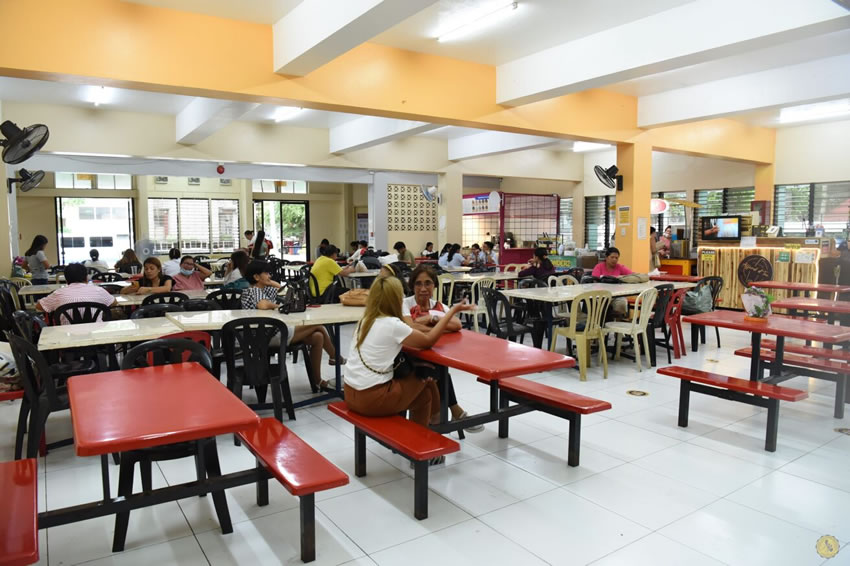 The spacious CPU dining hall accommodates students, parents and guests for meals from 6:30 AM up to 5:00PM.
The Central Philippine University Dining Hall is pleased to announce expanded services, creating an inviting environment for students, faculty, and staff. Commencing at 6:30 AM, breakfast is now available, with meal and snack options served until 5:00 PM. Additionally, an extended service until 7:00 PM has been introduced, thanks to the inclusion of kiosks offering snacks and delightful food choices such as the Coffee Shop, Waffle Time, Alexia Ice Cream, Afford d Tea, Doughy's, and Monderz Snack Haus.
Mr. Ernie Molinos Solatorio, Assistant to the Vice President for Finance on Enterprises Management, has played a pivotal role in the transformation of the dining hall. His strategic approach involves maximizing space, refining food services, setting competitive prices, and ensuring customer satisfaction.
Solatorio has successfully encouraged tenants and customers to actively contribute to the University's advancement program. This collaboration not only enhances the convenience and support provided to students but also enables them to fulfill training and laboratory requirements for their subjects, with a mandatory 50 hours of customer service as part of their course in the College of Hospitality Management.
"We maintain a regular staff of two cashiers, two cooks, and one office assistant," shared Solatorio, highlighting the two paramount concerns in customer satisfaction—food quality and excellent customer service.
In alignment with health and wellness principles, the University Dining Hall prioritizes fresh vegetables, fish, and meat in its menu. A diverse array of cooked foods is offered for breakfast, lunch, and dinner, accompanied by choices of appetizers, fruits, and homemade sweets.
Addressing the broader needs of the University, the Dining Hall caters to banquets, celebrations, and special programs within CPU. Solatorio affirmed, "The improvement continues; we have more plans for the Dining Hall, and equally for our tenants and campus customers." The ongoing enhancements underscore the commitment to providing a holistic and satisfying dining experience for the entire campus community.