By Cyrus A.Natividad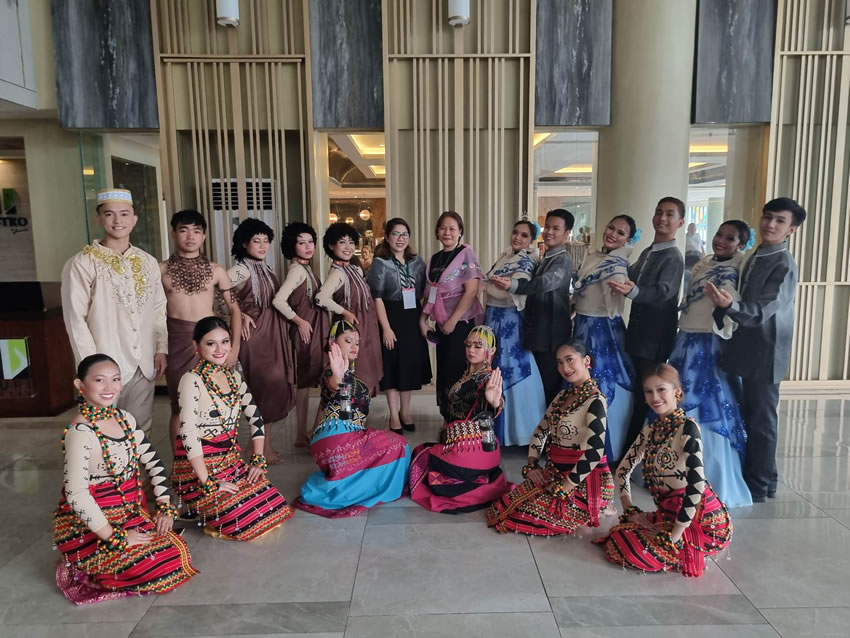 The CPU Dance Company performs at Zuri Hotel, Iloilo City.
The Central Philippine University Dance Company performed at the opening of the 3rd International Nursing Conference at Zuri Hotel in Iloilo City. CPU Dance Company again represented the "Faces of the Philippines" featuring 5 suits of Philippine Cultures included the Aetas of Panay. During the fellowship and dinner program at the Amber Hall of Zuri, the group showed the combinations of dance sports which was applauded by the audience particularly the participants from USA, Thailand and other parts of the country.
True to their commitment to become global, "The CPUDC will never stop performing" said Prof. Randy Lero, CPUDC Artistic Director. Another performance will be on January 20, 2023 at the CPU Rose Memorial Auditorium for the Philippine Nurses Association of America, "Balik -Turo Salin Kaalaman 2023", and on February 5, at the "Pasinaya 2023" by invitation of the Cultural Center of the Philippines, Manila." The company will perform some of the Ilonggo music and dances, Lero said.
On February 27 and 28 the groups will have a couple of shows entitled "SALUDO: 3 Kabanata (Ang Makulay na Pahina ng Kulturang Pilipino) at Rose Memorial Auditorium at 2pm and 6 pm This is a sequel of Saludo 1 and 2 and this will be a part of celebrating the country's National Art's Month. Proceeds of the event will go to a scholarship fund for the group.
CPU Dance Company is headed by Artistic Director Prof. Randy Lero, under the supervision of Cultural Affairs Office (CAO) Director Ms. Crista S. Huyong.
News and photo credits by Randy Lero