By Cyrus A. Natividad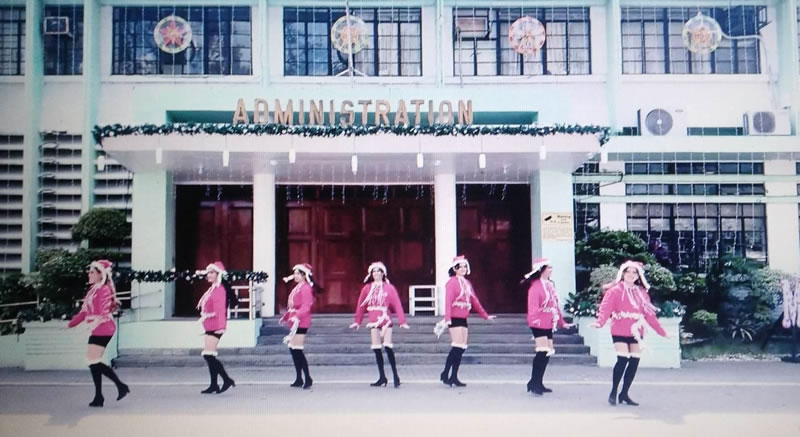 The CPU Dance Company performs in front of the CPU Administration Building.
Central Philippine University Dance Company joined the virtual 17th International Christmas Concert Exchange Program 2022 on December 12, 2022. The virtual program was hosted by Japan through the efforts of Prof. Umeda of Kawachinagano City Media Center and Ms. Lilia Shiba the president of Kawachinagano City in Osaka, Japan.
Nine schools from different countries of the world participated, with Misuzu Gakuen College from Japan, Creative Academy from Nepal, Stella Maris School BSD from Indonesia; Kuuta Mopolka School from Finland, Valkstone School from Australia, Earlsdon School from England, Central Philippine University, Quebec School from Canada.
According to Prof. Randy Lero, Natasha Konskie, a special guest from Ukraine, shared some of the situations in Ukraine. She gave her greetings despite the situation in their country. Prof. Lero, the adviser and artistic director of CPU Dance Company, also gave some information about the Philippines. He talked about and sent Christmas greetings in behalf of CPU and the Philippines. The CPUDC performed their Christmas 'Dancetata' with the CPU campus in the background.