By Cyrus A. Natividad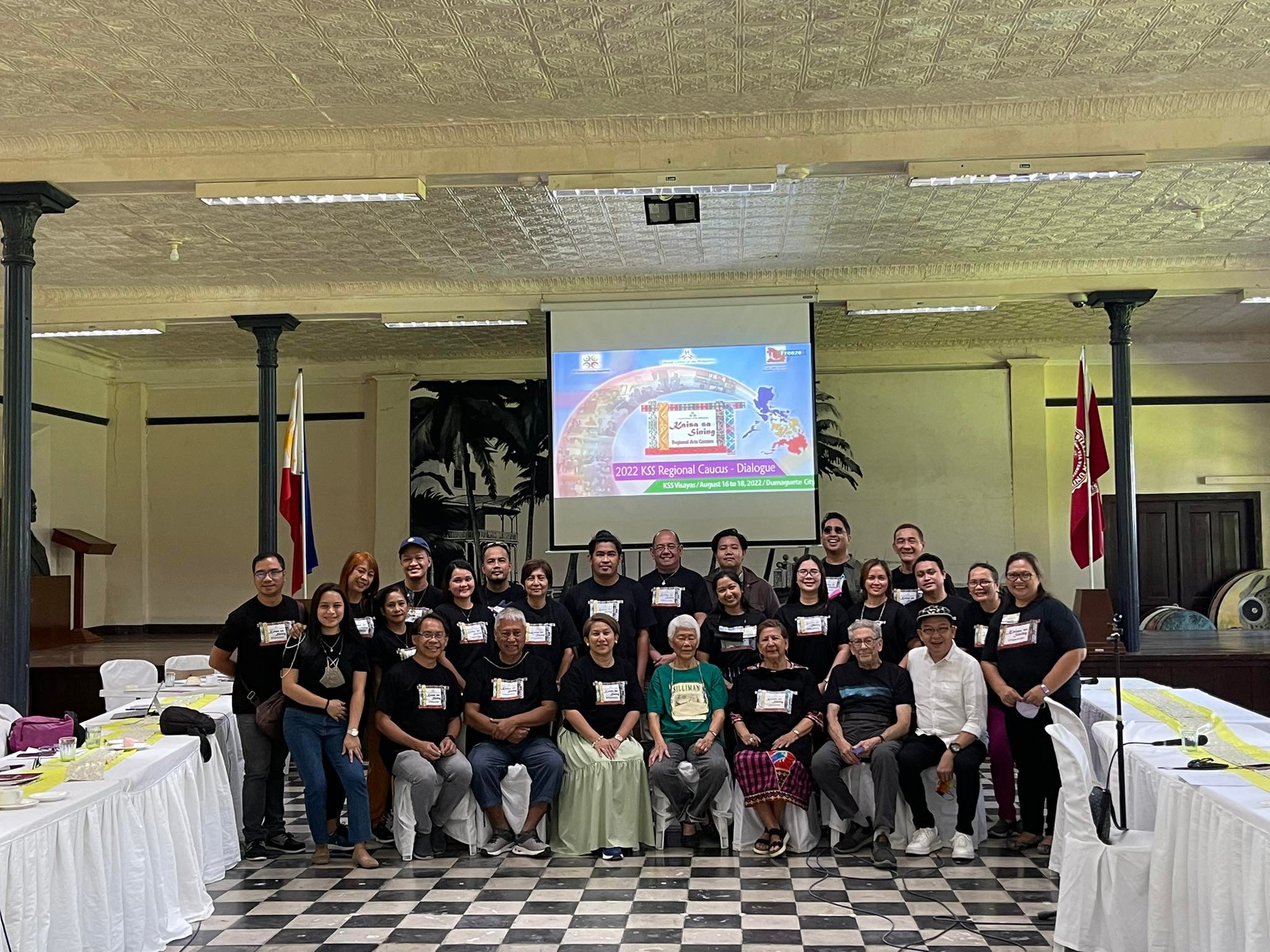 Delegates to the Cultural Caucus Dialogue in Silliman University.
CPU Dance Company Adviser and Artistic Director Prof. Randy A. Lero attended the 2022 Kaisa Sa Sining (KSS) Regional Caucus-Dialogue of the Cultural Center of the Philippines at Silliman University in Dumaguete City from August 16 to 18, 2022. The Regional Caucus-Dialogue was attended by 26 different organizations from all the islands of Visayas, with Ms. Carmencita Bernardo and Ms. Ezra Mae Divino both from the Cultural Center of the Philippines.
The objective of the caucus is to exchange ideas and create a program for the whole Philippines, although the coverage of the presentation is concentrated on the Visayas.
A proposed program entitled "Ang Baul, Baid at Baylo" was presented by Prof. Randy Lero (CPU), representing the City and Province of Iloilo with Mr. Moses Atega a professor from Silliman University, Mr. Butch Gensaya, former Mayor of Himamaylan Negros Occidental and the present Tourism officer of the city, Mr. Ramie Capuyan an LGU officer of Capiz, Ms. Berni Rojas the wife of the present Mayor of Murcia, Negros Occidental and the chairperson of Murcia Tourism.
A few months from now, according to Lero, "The group will finalize the program proposal to be presented to CCP and to the National Government." He added, "the 'Baul' stands as depository of cultural gems within and among the Kaisa sa Sining Visayas, 'Baid', as the contents of baul represents the Visayas; different culture, traditions and practices through songs, dances, products, foods and many more. 'Baylo' is the cultural exchange summit and the passing of the culture exchange legacy.
Prof. Lero gets a chance to meet, see, and hear the presentation of Prof. Priscilla Magdamo-Abraham, guest speaker from the U.S. on the legend of Visayan folk songs, with her husband Mr. Fred Abraham. "These will make a lot of contributions in modern psychology program,"Lero said.
Prof. Lero discussed with CCP people the incoming participation of the CPU Dance Company in the yearly "Pasinaya" festival of the center once they resume the program and will promote the BBB program CPU version through the support of the CPU Cultural Affairs Office headed by Ms. Crista S. Huyong.