By Rusieljs G. Lunasco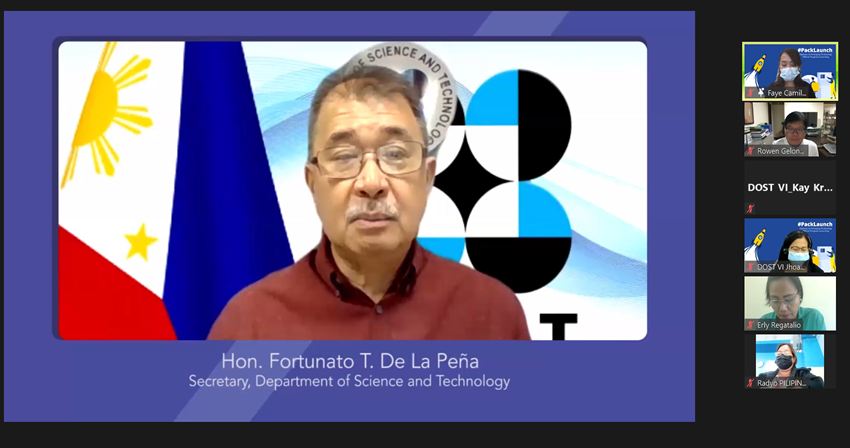 DOST Secretay Hon. Fortunato de la Pena delivering a message during the launch.
Central Philippine University will offer the Diploma in Packaging Technology which aims to provide the fundamentals and all-around understanding of packaging science and technology designed for an individual who is working or intends to work in a packaging-related field.
The program had its official launching on March 17, 2021 via Zoom. The signing of the Memorandum of Agreement between Central Philippine University and Department of Science and Technology (DOST) also took place online on February 22, 2021.
The diploma course will be offered this second semester starting with 25 scholars funded by the Department of Agriculture (DA) Region VI as part of its capability building component of the DA and DOST's collaboration project on "Enhancing the Competitiveness of Western Visayas Agriculture and Fishery Products through Packaging Improvement". The subsequent batches of the Diploma Program will then be open to other individuals who are qualified to enroll.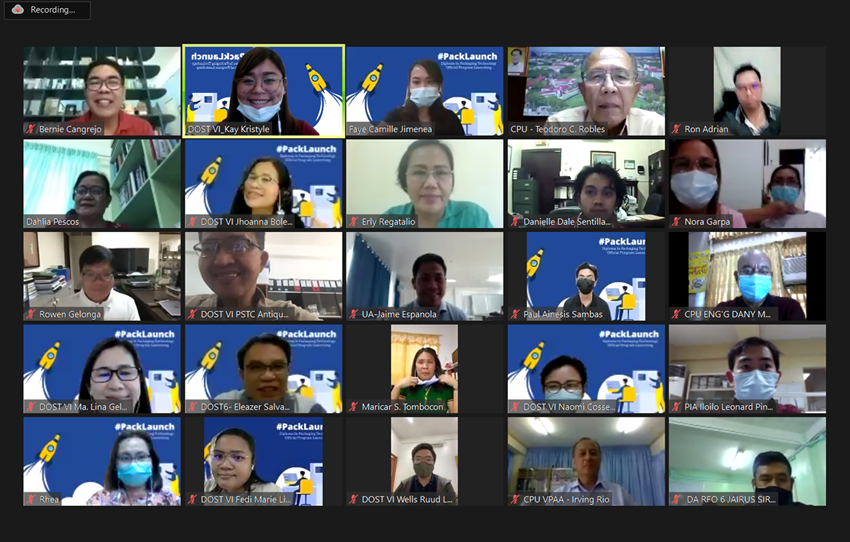 Participants during the launch of the program.
Present during the launch were the following:
Dr. Teodoro C. Robles- University President
Dr. Irving Domingo L. Rio- Vice- President for Academic Affairs
Engr. Dany C. Molina- Dean, College of Engineering
Engr. Bernie Cangrejo-Head, Packaging Engineering Department, Central Philippine University
Engr. Rowen R. Gelonga -Regional Director, Department of Science and Technology VI, Engr.
Remelyn R. Recoter- Regional Executive Director, Department of Agriculture Region VI
Dr. Renato U. Solidum, Jr. -Undersecretary for Scientific and Technical Services and Officer-in-Charge, Office of the Undersecretary for Regional Operations Department of Science and Technology
Hon. Fortunato T. De La Peña-Secretary, Department of Science and Technology