By Francis Neil G. Jalando-on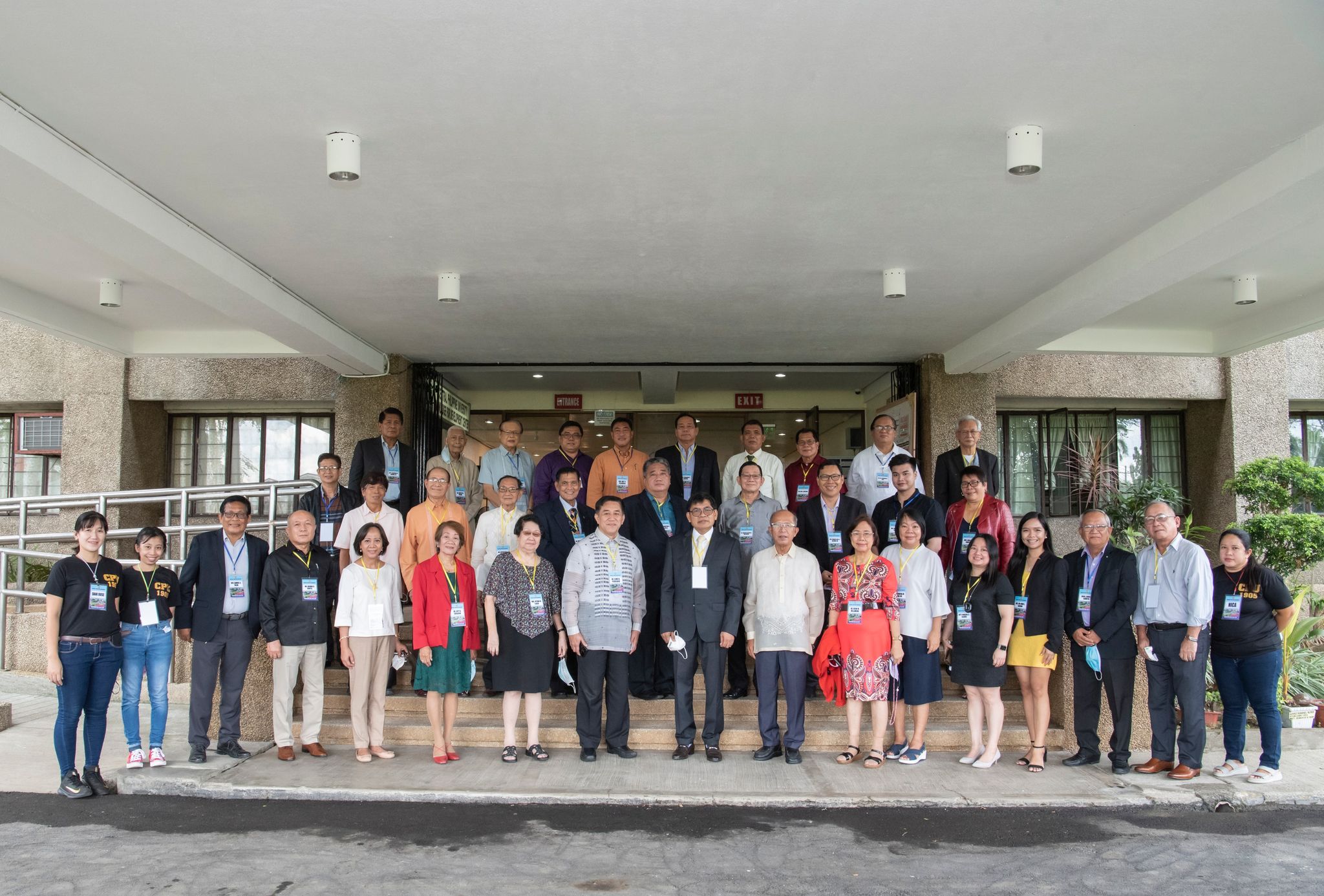 The members of the CPU Corporation who attended the face-to-face annual regular meeting last year.
The CPU Corporation will hold its annual meeting on June 17, 2022 at the Henry Luce II Library. The following day, the CPU Board of Trustees will also hold their meeting.
The current officers of the Board of Trustees are the following: Chairman – Atty. Peter Irving C. Corvera, Vice Chairman – Dr. Elmer Q. Pedregosa, Corporate Secretary – Dr. Carmen P. Santos, Corporate Treasurer – Dr. George O. Cortel, and University President – Dr. Teodoro C. Robles. The other members of the BOT are: Mr. Noli B. Bajada, Atty. Von Lovel D. Bedona, Engr. Eddie P. Cañuto, Mrs. Josita Alpha G. Jalando-on, Rev. Dr. Armando S. Kole, Dr. Oseni M. Millamena, Dr. Manuel C. Palada, Dr. Agustin A. Pulido (+), Rev. Job A. Santiago and Mrs. Perla G. Waters.
The Ex-officio members are: CPUAAI – Dr. Florentino P. Alerta II, Staff – Mrs. Ma. Victoria G. Bellosillo, Faculty – Dr. Edgardo P. Gerada, CPUR – Mr. Gabriel Mico Bondoc, IM – Dr. Paul J. Rollet.
The membership of the CPU Corporation is fixed at 65 regular members. 33 of them will come from the nominees of the Convention of Philippine Baptist Churches, 20 are from the CPU Alumni Association, Inc., 10 are coopted members and 1 missionary from the International Ministries of the American Baptist Churches, USA.