By Cyrus A. Natividad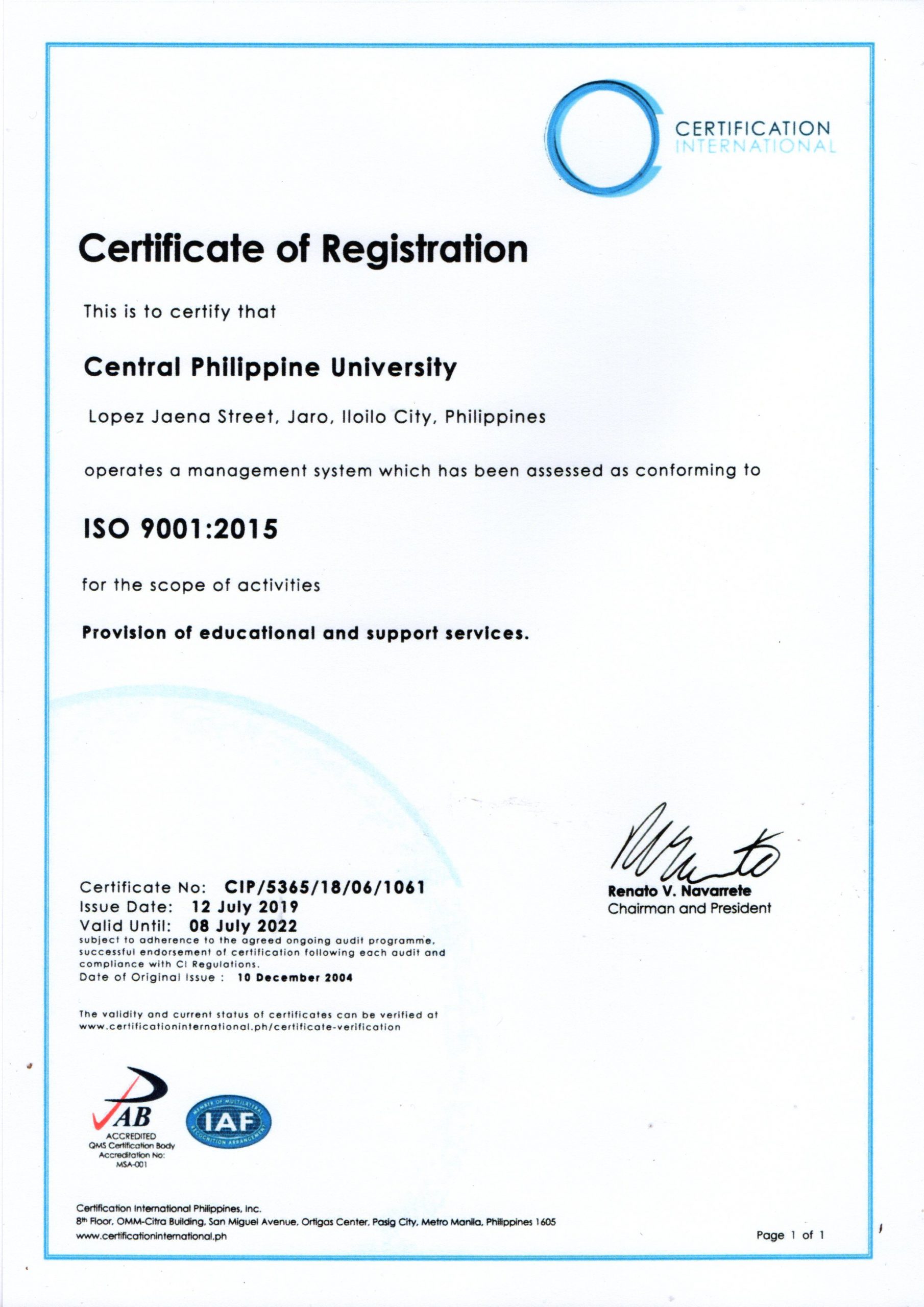 Central Philippine University recently passed the ISO Surveillance Audit conducted last September 28 to 29, 2020 by Certification International Philippines (CIP) through an online medium. As such, CPU is still entitled as an ISO 9001: 2015 certified organization.
Mr. Ernesto O. De la Cruz, Certification International Audit Team Leader, congratulated the administration and all stakeholders of CPU for making it this year during the audit closing meeting. Subsequently, Quality Assurance Center Director, Dr. Rosalene J. Madero wrote all the Academic and Non-academic Unit Heads on October 6, 2020 congratulating everyone as well as pointing out the conformities and opportunities for improvement.
In her letter, Dr. Madero thanked everyone "for your continued and untiring support for a well-managed CPU and in improving the quality of our educational and support services for the sake of our students, all of us personnel of the university and CPU." She also emphasized that the improvement of the whole system of the university is reliant on each unit's system improvement.
The Quality Policy of CPU states, "To fulfill the mission and realize the vision of Central Philippine University, we commit to consistently provide superior services by integrating Christian values, academic excellence, highest level of professionalism, and quality consideration in every aspect of our operations. We maintain a quality management system that complies with international standards. We continually improve to achieve global excellence that satisfies the expectations of the university community, partner institutions, and the general public."