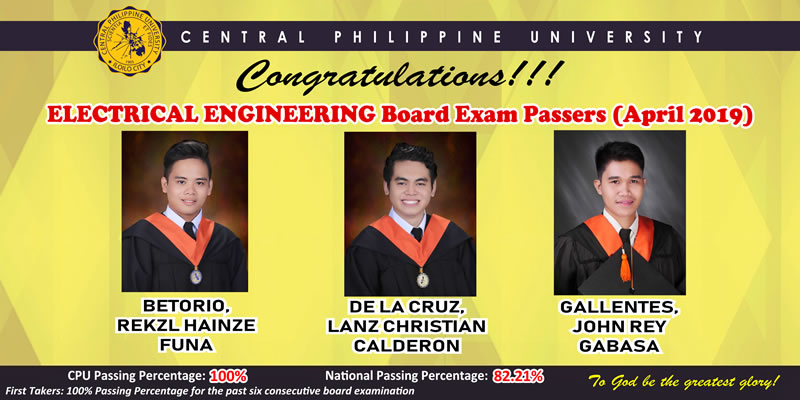 Central Philippine University would like to congratulate its three new electrical engineers who successfully passed the April 2019 Electrical Engineering Board Exam.
According to the Professional Regulation Commission, 1,600 out of 2,548 successfully passed the exams.
Centralians who took the exam for the first time got a passing percentage of 100 for the sixth consecutive time in the said exam.