By Xandee Bryan Balogo and Chariel Hann Magan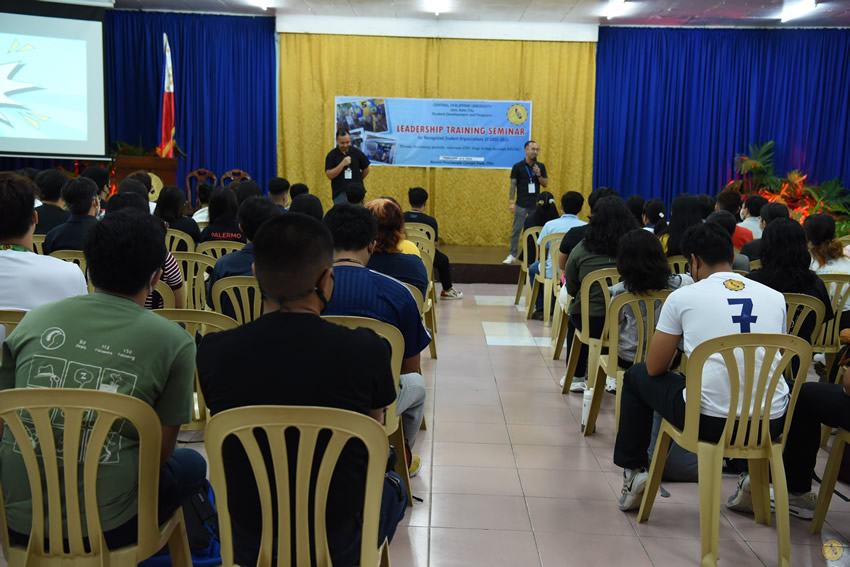 CPU continues to provide students the avenue to develop their leadership skills.
Central Philippine University (CPU) conducted a two-day leadership training seminar on February 3–4, 2023, at the Alumni Promenade Concert Pack and the Educational Media Center (EMC) Conference Room. With the theme "Becoming Globally Relevant: CPU Organizations Living Through Excel," the seminar was attended by officers of each university-recognized organization. The event began with opening remarks from Dr. Esther A. Romarate, Vice President for Student Affairs, followed by a devotional from Pastor Neva Grace Fabila.
Serving as lead facilitator for the seminar was Dr. Margen Arandela-Java of Student Development and Programs who is in charge of the self-awareness activities, review of campus organization guidelines, and orientation of online registration and monitoring of organizations. Meanwhile, Albert Jan Matthew Java and J Vincent Gasataya of the CPU Republic led the team-building activities that followed the next day. The said team-building activities are not just about working together as a group to win a certain task but also teaching everyone how to be a great leader and member and to pursue success as a team or organization as a whole.