By Rusieljs G. Lunasco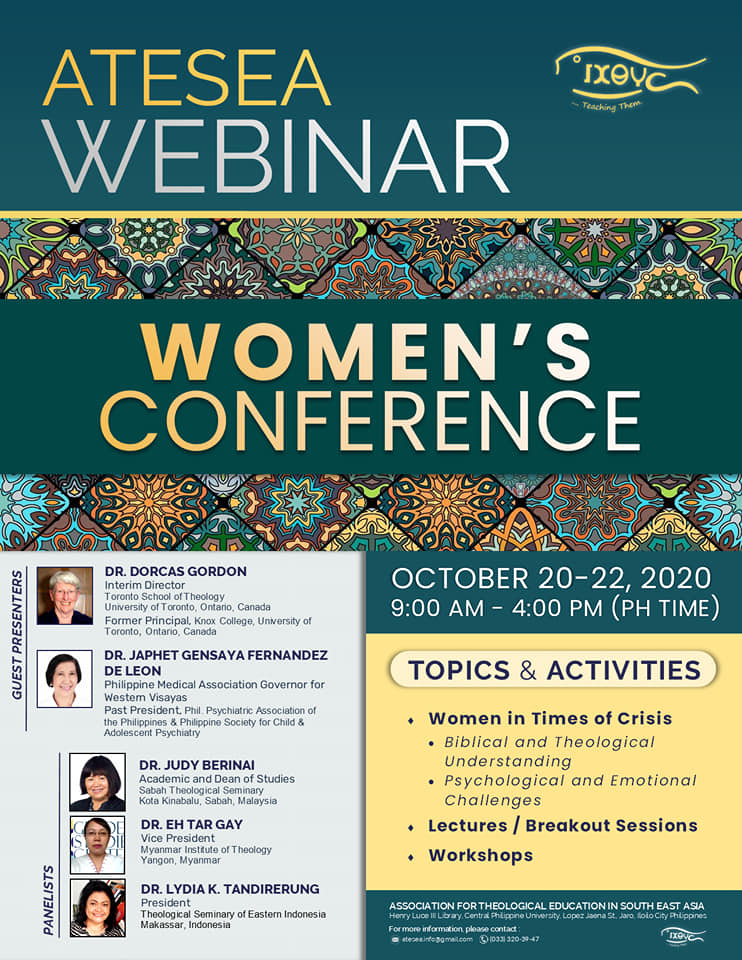 College of Theology faculty member Professor Rea Angelica Villeza participated in the Women's Conference spearheaded by the Association for Theological Education in South East Asia (ATESEA) on October 20-22, 2020.
Some of the topics discussed in the webinar were biblical and theological understanding as well as the psychological and emotional challenges of women in times of crisis.
The conference was attended by more than 70 participants from Southeast Asia.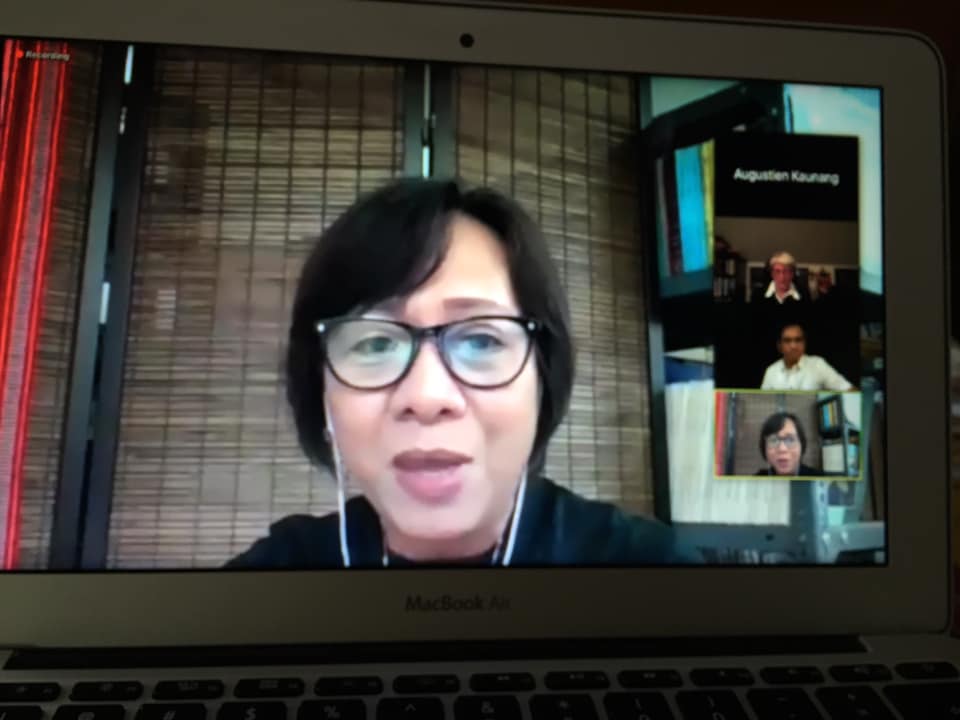 Prof. Villeza moderated during the 1st day of the conference.
Prof. Villeza served as moderator during the first day of the webinar. She was also a moderator for the ATESEA-sponsored webinar on Distance Education and Flexible Learning held last August 2020. This was the second time for Villeza to participate in the said conference. She was a delegate for the first Women's Conference in Bangkok, Thailand in 2018.
The Association for Theological Education in South East Asia is an organization of Christian seminaries and other tertiary institutes of theology. It has pioneered in establishing an Asia-wide venture of cooperation among the theological schools in the areas of research, consortium programs for advanced studies, seminar-workshops for lecturers and heads of schools, and other forms of innovative programs.
ATESEA's main office is at Henry Luce III Library, Central Philippine University.