By Cyrus A. Natividad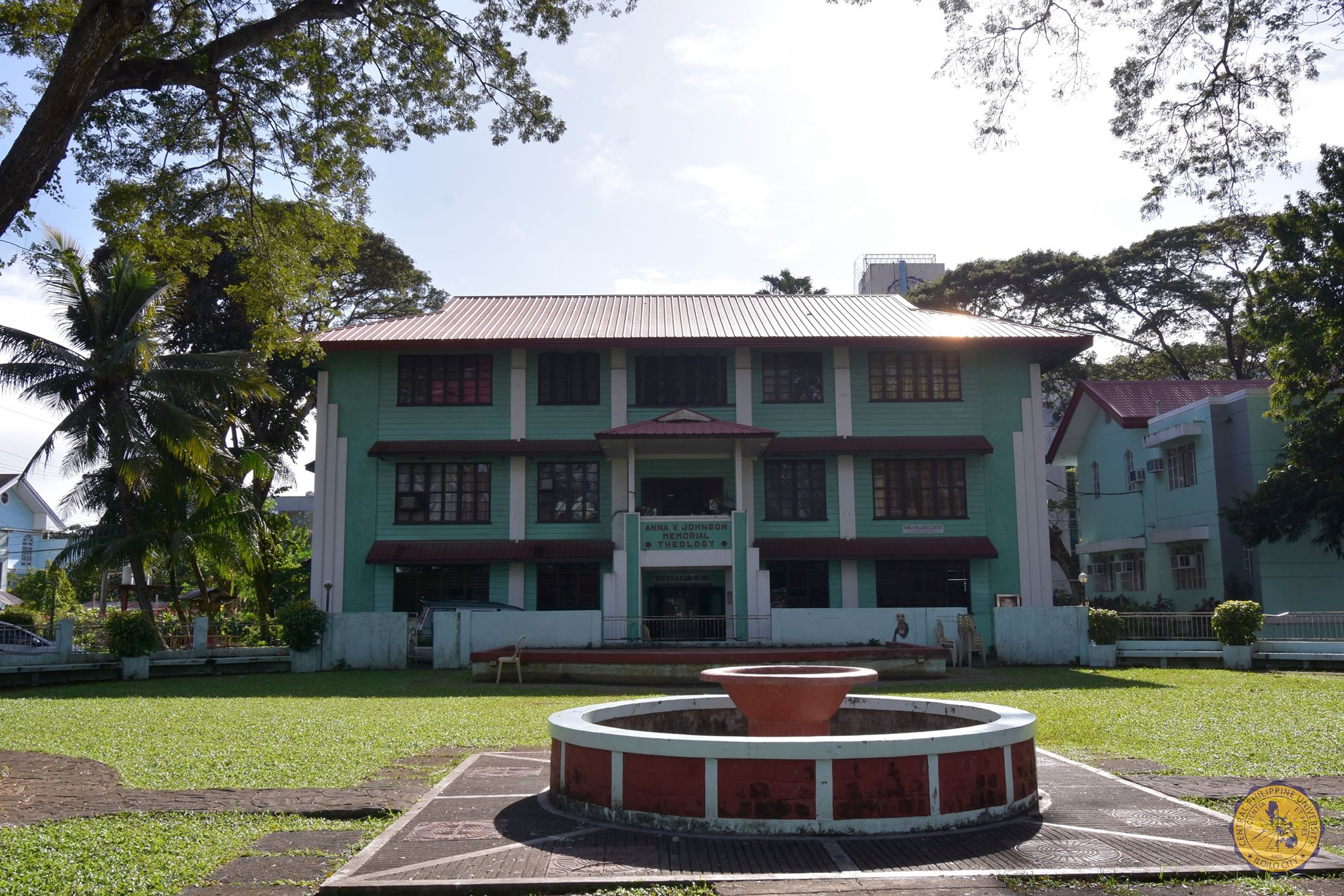 The Johnson Hall houses the Religion and Ethics Department of the College of Theology.
The College of Theology under its current Dean Rev. Dr. Bernabe C. Pagara is not spared of the learning system required by the Commission on Higher Education during the Covid-19 pandemic. In an interview, Dr. Pagara stressed the need to conform to the University approved system. "Our Summer classes 2020 have started on Canvas and Zoom virtual platforms," he said.
The Summer 2020 classes for the Bachelor of Theology are focused on language subjects. Dr. Pagara and Pastor Jeveh Jireh Constantino are teaching Hebrew and Greek languages respectively, with a total of 31 students.
For the Master of Divinity Degree, Prof. Rea Angelica Villeza teaches Current Issues in Christian Education, with three students, while Pastor Joshua Z. Zonita has three students on the subject – Contemporary Models for Missional Community.
Due to the Covid-19 pandemic, Dr. Pagara intended to propose programs linked with church ministry and pastoral activities outside of the University – for CPU Pastors affected by the crisis.
Dr. Pagara explained the decrease of graduates this year is due to the K-12 curriculum. The College of Theology according to Dr. Pagara "is academic in nature but we make recommendations for our graduates for ministry work."
"Despite the adverse situation, we continue doing our task for the College of Theology and the University. We have to do our best to sustain our students and faculty," Pagara said. One of the important things that we are doing right now is upgrading and printing of a new syllabus for the coming semester 2020-2021.
Despite the pandemic, Dr. Pagara continues to be committed to the vision of Exemplary Christian Education for Life. He shared a verse from John 9:4 which says, "I must work the works of Him that sent me."