By Francis Neil G. Jalando-on with notes from Geoffrey Leysa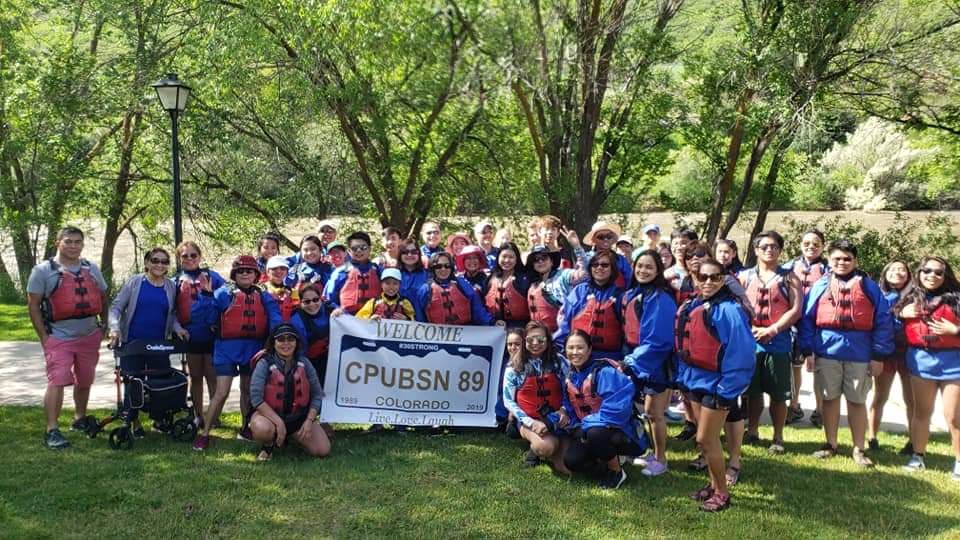 The College of Nursing Batch 89 is getting ready for the whitewater rafting.
The CPU College of Nursing batch 1989 had their 30th reunion at Glenwood Springs, a resort city in Colorado last June 27 to 30, 2019.
The Centralians who gathered for fellowship, recollection, and fun with their classmates and families first gathered at the house of their classmate and organizer of the group, Joy Obedencia. They then proceeded to Rifle Falls. The triple 70-foot waterfalls flowing over a travertine dam on East Rifle Creek is situated in a 48-acre park. After this adventure they checked in for the night at Glenwood Springs.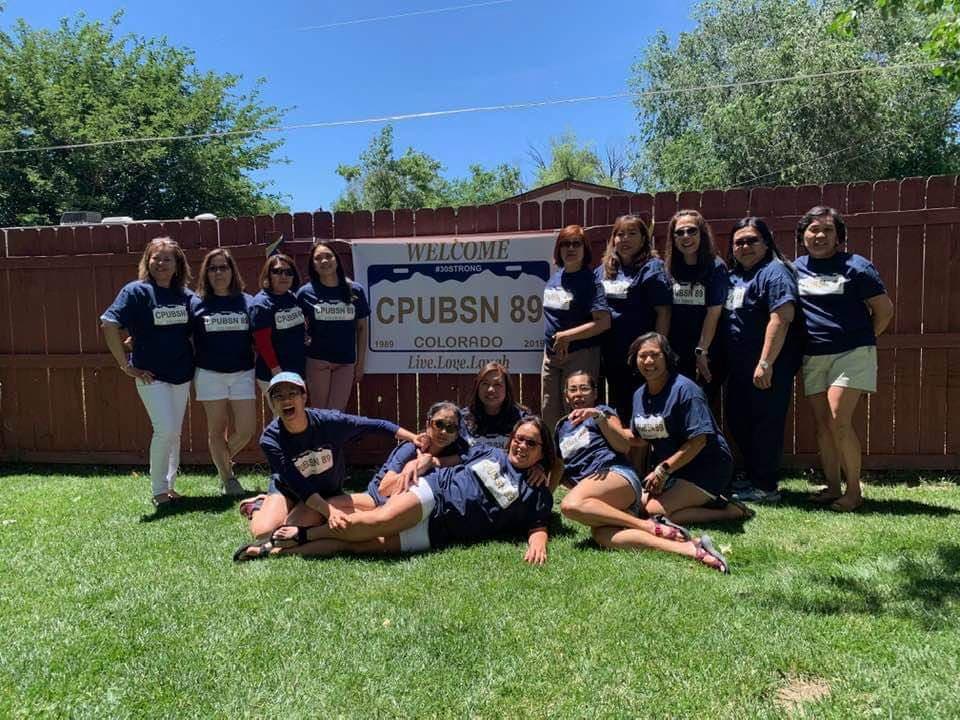 Live.Love.Laugh – a great theme for a reunion and a greater reminder for as we face life every day.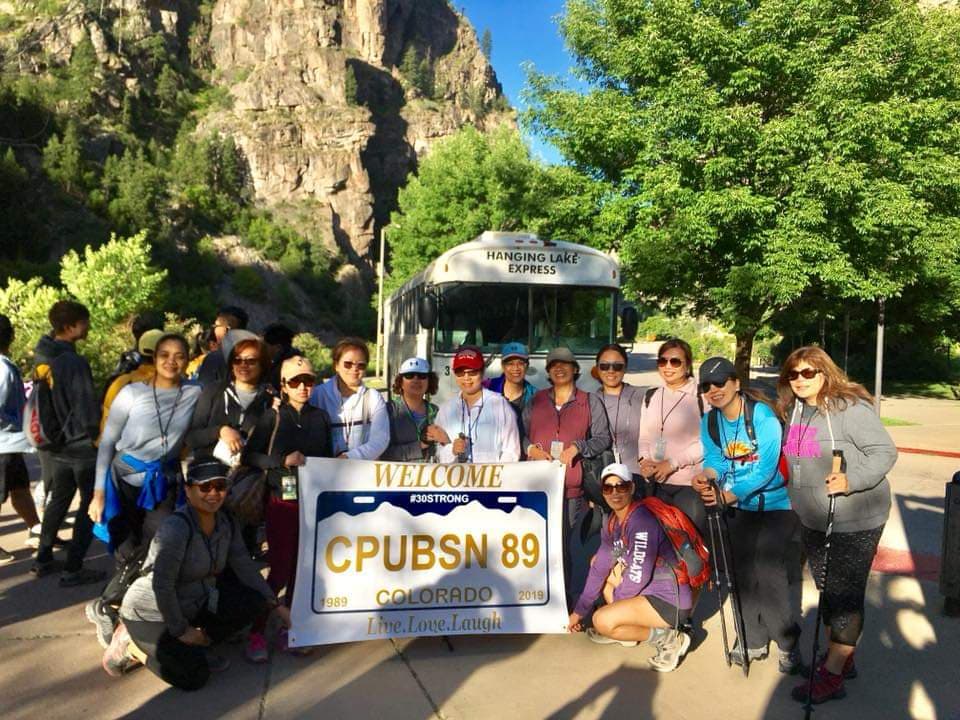 The CPUBSN 89 gathered for a reunion at Glenwood Springs, a resort city in Colorado.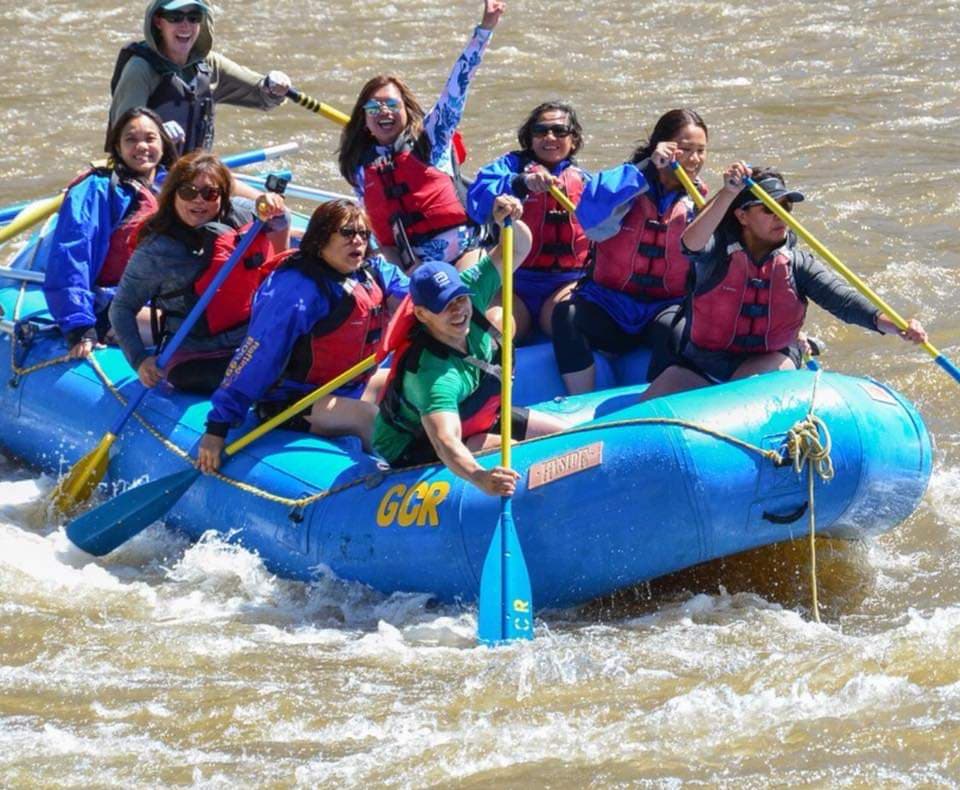 They dared to enroll at CPU 30 years ago, and together they dared to row the rapids of Colorado.
The next day they hiked for 3 hours towards the Hanging Lake, an area in Glenwood Canyon which is rich with wildlife and striking turquoise waters. After the long hike full of stories about their time in the CPU campus and current events, they proceeded to the Glenwood Caverns Adventure Park. They explored the ancient underground caves at the Glenwood Caverns Adventure Park.
On the third day, these Centralian nurses and their families decided to spend their day enjoying whitewater rafting on the Colorado and Roaring Fork Rivers in Glenwood Springs. After the exciting experience, they went to soak in the Iron Mountain Hot Springs while enjoying the company of each other.
Before they went their separate ways on June 30, the assembled Centralians had a photography session with a professional. It was indeed a reunion worth remembering.