By Francis Neil G. Jalando-on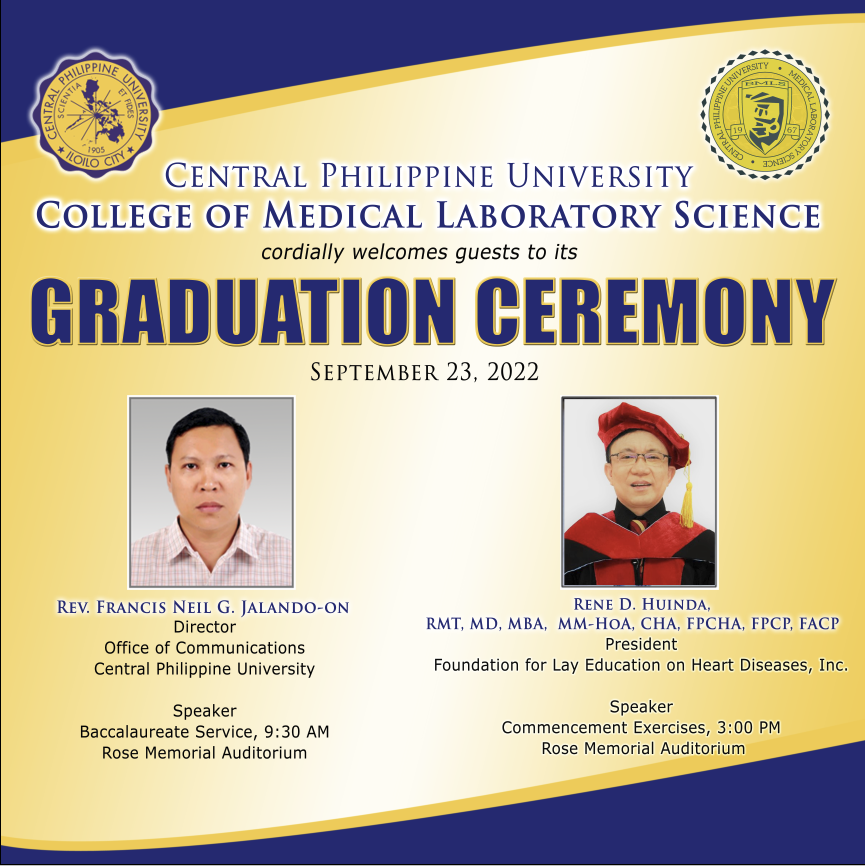 This coming September 23, 2022, the CPU College of Medical Laboratory Science will hold a Graduation Ceremony at the Rose Memorial Auditorium.
There will be a Baccalaureate Service in the morning at 9:30 a.m. in which the speaker is Rev. Francis Neil G. Jalando-on, the Director of the CPU Office of Communications. On the other hand, the Commencement Exercises will be held in the afternoon at 3:00 p.m. The Commencement Speaker is Dr. Rene D. Huinda, RMT, M.D., MBA, MM-HOA, CHA, EPCHA, FPCP, FACP. He is also the President of the Foundation for Lay Education on Heart Diseases, Inc.
The graduates will be led by the Alma Mater/Alton Bigelow Awardee – Ms. Ingrid Vale B. Saquibal. This award is the highest award given by Central Philippine University.