By Cyrus A. Natividad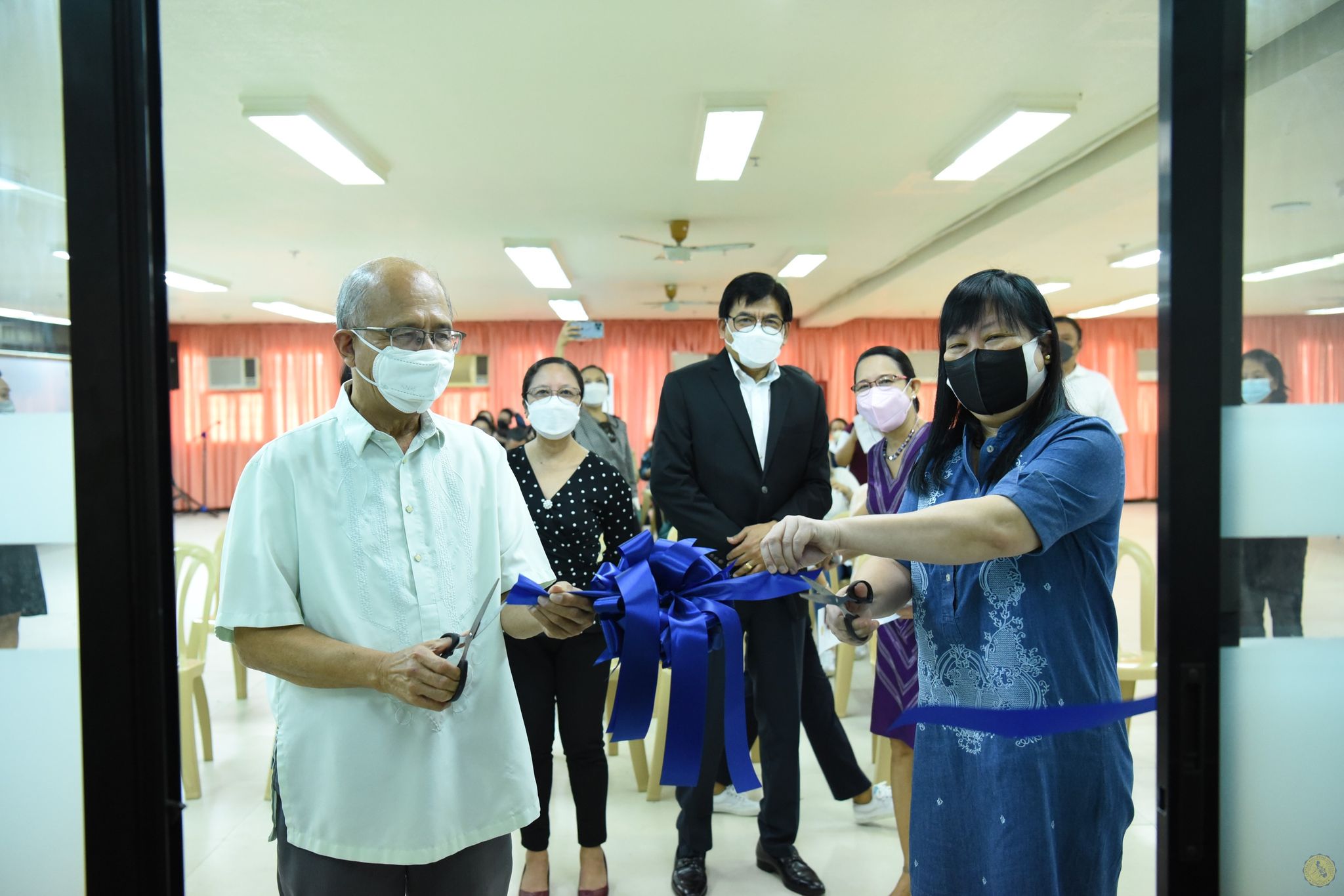 Dr. Teodoro C. Robles CPU President, with CPU College of Law Dean Atty. Aila Rae B. Endonila cut the ceremonial ribbon at the dedication of the Legal Aid Clinic; with Atty. Von Lovel D.Bedona, BOT Vice Chairman (center),wth VP for Student Affairs Dr. Esther Rose A. Romarate (left at the back) and VP for Finance and Administration Dr. Florence P. Bogacia (right at the back).
Since its opening on October 19, 2022 held at the Alumni Promenade and Concert Park, the CPU College of Law Legal Aid Clinic continues to serve all employees and students of the University with free legal services. It offers free Legal Consultation, Drafting and Notarization of simple documents such as affidavits, SPAs, GPAs, but not contracts on deeds of conveyancing.
The Legal Aid Clinic, in partnership with the Outreach Office, have scheduled outreach legal aid activities that also include lectures and forums on relevant laws.
The Legal Aid Clinic is part of the Clinical Legal Education Program (CLEP) of the College of Law. Through the CLEP, law student practitioners (LSPs) may render legal aid services. Also the Clinic is open to the Public.
To avail of free notarial services, personal presence of the signatory with valid government signed Identification Card is required. The Legal aid Clinic is open from Mondays to Fridays – 9:00 AM to 12 NN and from 2PM to 5PM at the Reference Section, Ground Floor of the Henry Luce III Library.