By Keziah G. Huelar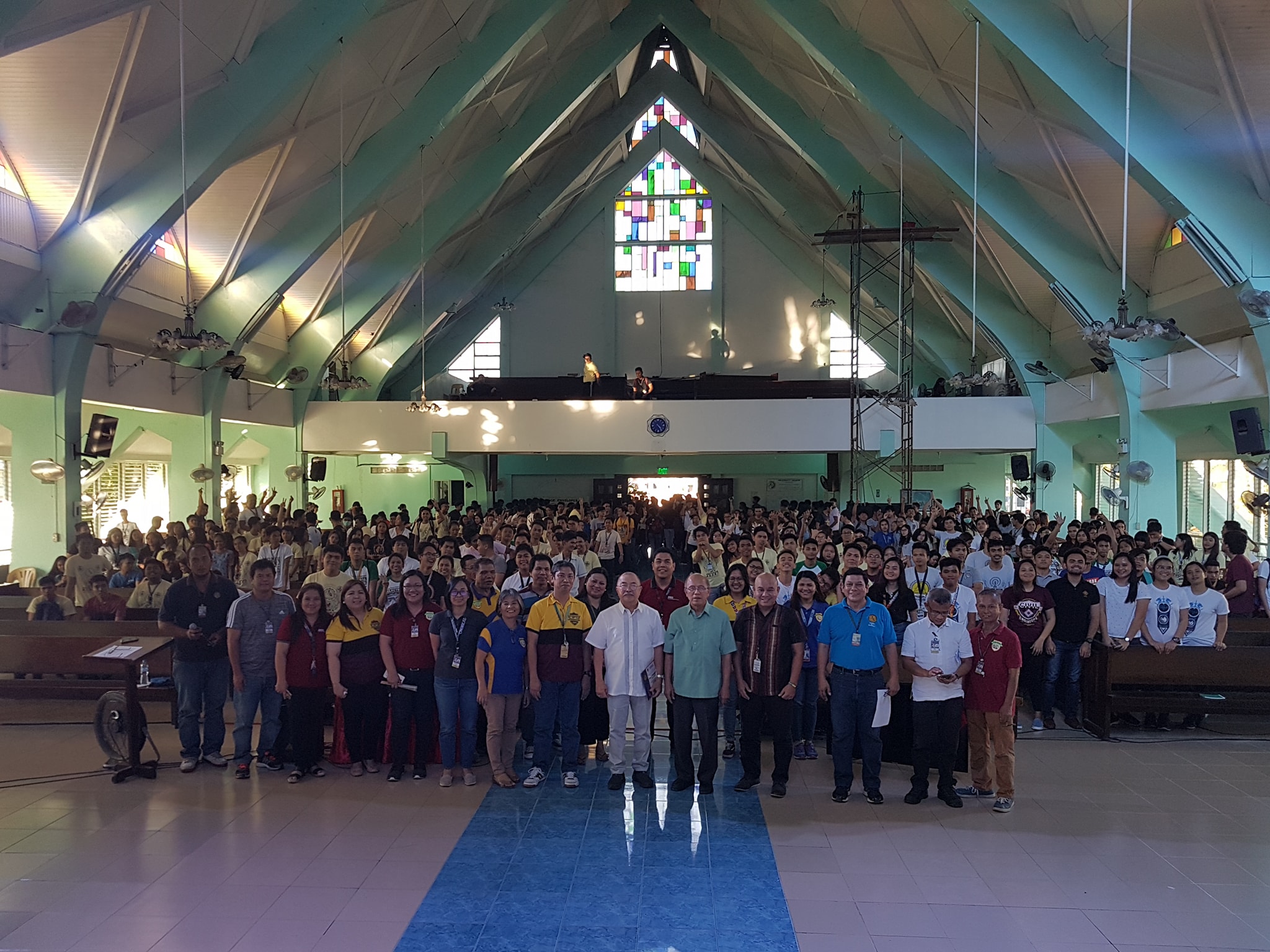 CPU President, Dr. Teodoro C. Robles, Engr. Constantino M. Senon and Engr. Dany C. Molina, Dean, CPU College of Engineering together with the students faculty and staff of the college.

Recollecting memories as CPU College students—The Central Philippine University College of Engineering held a talk entitled "If I were an Engineering Student Again" at the University Church on February 6, 2019.
The opening prayer was led by Engr. Vitini Edhard O. Idemne, faculty member, Electrical Engineering Department.
It was then followed by the welcome remarks given by Engr. Dany C. Molina, Dean, CPU College of Engineering. In his message, Engr. Molina highlighted the importance of reflecting on and learning from past experiences not only to apply its lessons to the present but to mentor future engineers that they too may gain a heart of wisdom.
Engr. Ceasar Rico S. Acanto, Chairperson, Electrical Engineering Department, introduced CPU President, Dr. Teodoro C. Robles, as first speaker.
A graduate of the CPU Electrical Engineering program in 1964, Dr. Robles shared his journey as a working student. He encouraged aspiring Centralian engineers to tread their academic and professional journey with excellence, faith, and perseverance.
Engr. Jeriel G. Militar, Chairperson, Mechanical Engineering Department introduced Engr. Constantino M. Senon, a graduate of the Bachelor of Science in Mechanical Engineering Batch 1967 and the current Senior Vice President Emeritus of Stantec, Washington, USA.
Engr. Senon, who is a frequent speaker of the college's seminars and lectures, talked about the importance of pursuing knowledge and experience. According to him, it is a crucial skill to love learning and to be open to new ideas.
Both speakers shared their testimony and emphasized that one's faith in God and surrender to His will that will make one not only a successful engineer but a happy and purposeful person.
After the talks, an open forum was held. After which Engr. Bernie C. Cangrejo, Chairperson, Packaging Engineering Department gave the closing remarks.