By Keziah G. Huelar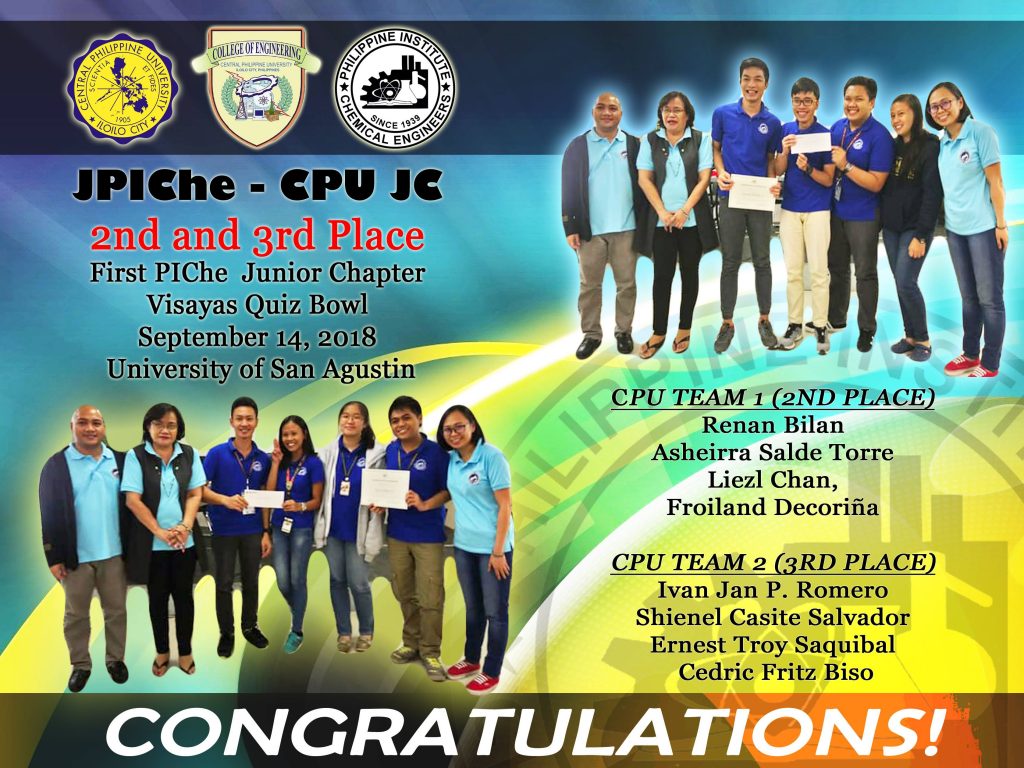 Excellence and wit—The Central Philippine University College of Engineering bagged the second and third spots in the 1st JPIChe Junior Chapter Visayas Quiz Bowl held at the University of San Agustin on September 14, 2018.
CPU Team 1 composed of Renan Bilan, Asheirra Salde Torre, Liezl Chan, and Froiland Decoriña placed second while CPU Team 2 composed of Ivan Jan Romero, Shienel Casite Salvador, Ernest Troy Saquibal, and Cedric Fritz Biso got the third spot.
The said competition was held in-line with the 1st General Assembly of the Philippine Institute of Chemical Engineers, Junior Chapter, Visayas.