By Keziah G. Huelar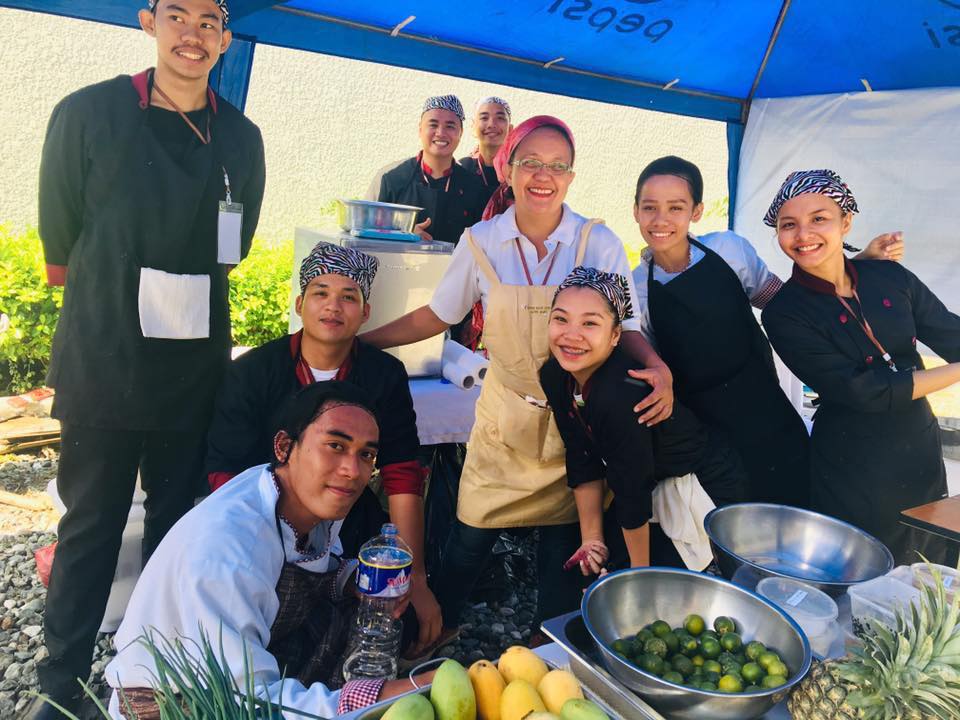 The CPU CHM students representing the university in the in 5th Tabuan Ilonggo Heritage Cooking Competition, Dessert Category. Photo Credit: Angelic A. Olmedo
The CPU College of Hospitality and Management placed 1st Runner Up in the Dessert Category in the 5th Tabuan Ilonggo Heritage Cooking Competition held at Iloilo Convention Centre on October 10, 2018. CPU CHM was represented by Angelic A. Olmedo, Chris Lawrence Sazon, Ian Jules Bergante Galeno, Dichi Ang, Ian Martino, Arth Austin Ortega, Dona Claire, Jeref Floro and Herbert Jone Vincent Balasote.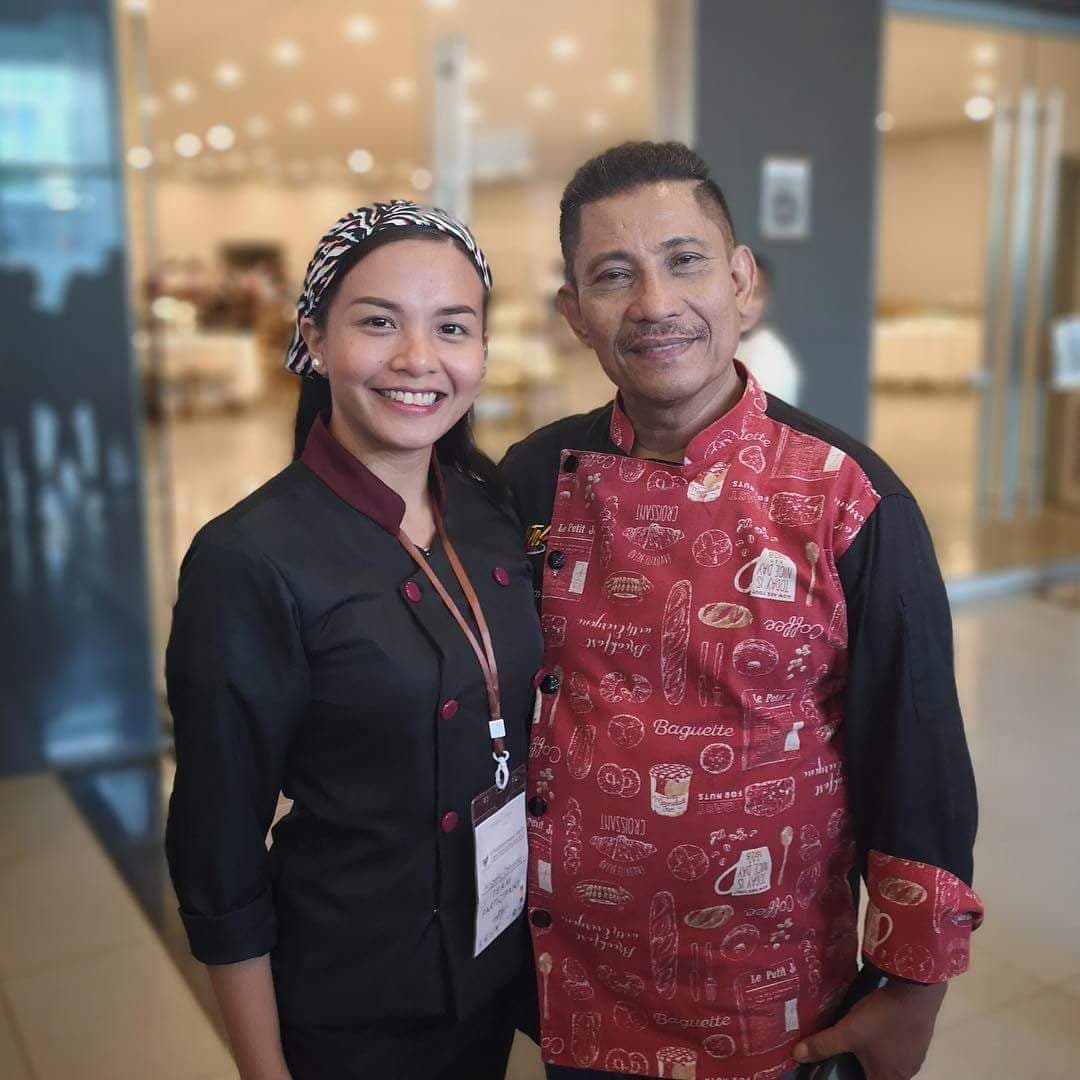 Angelic A. Olmedo together with the renowned Chef Boy Logro. Photo Credit Angelic A. Olmedo
Their entry "Muasi ni Inday-Inday" showcased Ilonggo ingenuity, flavour and history. In her Facebook status posted on the same day of the awarding, Olmedo expressed the perseverance and faith of her team: "[A] day before our competition, we faced a lot of trouble [because of] our dish and [we were] so stressed out since we were not prepared [with] our ingredients, tools and equipment for the competition. [We] were already showing signs [of] giving up… yet we continued and pursued [the] fight for our school and for God's greater glory. We may have not slept well because of [so] much excitement, pressure and stress."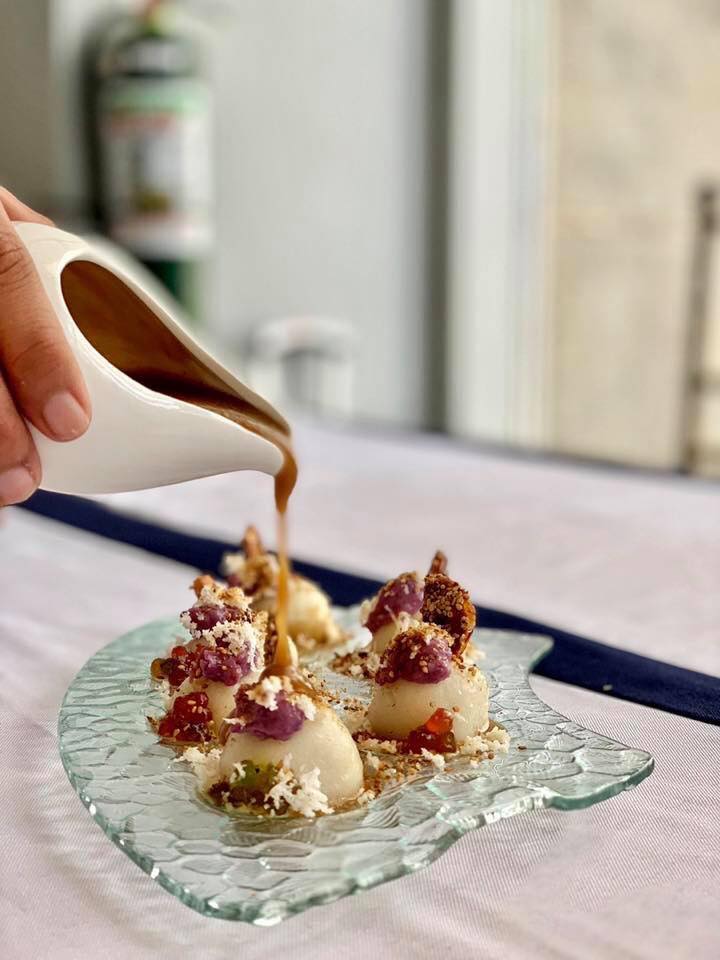 CPU's entry "Muasi ni Inday Inday" – rice cake patty filled with locally candied fruits, coconut reduction and topped with ube halaya. Photo Credit: Melo Villareal 
It can be recalled that CHM students also bagged awards during the 10th SM City Iloilo Culinary Festival 2018. Emman Karol J. Jabat, Christian Aian M. Arevalo, and Angela Marie M. Dago, placed 2nd Runner Up in the said competition.